…by Jonas E. Alexis
Our dear friend and colleague Mark Dankof has recently done an interview with Press TV during which he condemned the Israeli regime and AIPAC in America for attempting to kill the Iran nuclear deal. Dankof said:
"If Mr. Trump reneges on this deal it would be further evidence that his foreign policy like that of several of his predecessors is being controlled by the Israeli lobby and the Zionist government of Israel at the expense of what's truly in American interest.
"Israel clearly is trying to subvert this treaty. The American Israel Public Affairs Committee (AIPAC) is trying to subvert American continuance with this treaty. And last but not least, it should not go unnoticed that Israel's nuclear program is under no inspection regimen whatsoever. And Israel, unlike Iran, is not a signatory to the Nuclear Non-Proliferation Treaty.
"The national intelligence estimate of sixteen national agencies of the United States' government all corroborates the fact that Iran is not trying to achieve a weaponized nuclear program. The same intelligence agencies tell us that this agreement is totally verifiable. And that's an assessment shared by Mr. Trump's chairman Joint Chiefs of Staff among others."
Dankof is right on target here. And if you think he is farfetched or that the Zionist media would disagree with him, then consider this. The Washington Post itself has reported that both Saudi Arabia and Benjamin Netanyahu have called Trump's position on Iran "courageous."[1]
Keep in mind that Saudi Arabia has recently killed thousands upon thousands of civilians in Yemen,[2] and even the New York Times, of all places, reluctantly had to admit that "the U.S. looks the other way."[3] Whenever civilians die, Saudi officials call it a "technical mistake." Not a single U.S. official in the Trump administration has ever said damn thing about this.
The U.S. sold military weapons to Saudi Arabia (a $110-billion package deal), and they used those weapons to mercilessly liquidate Yemeni men, women and children.[4] This has engendered anti-Americanism among the Yemeni civilians. Ali Mohammed Murshed, a 32-year-old deliveryman in Sana, declared:
"There is nothing in this world that I hate more than Americans. With all the arms they have given to Saudi Arabia, the Saudis have achieved nothing after more than two years but killing civilians and destroying infrastructure."[5]
Yemen has become the Arab's world poorest nation. "Nearly a quarter of Yemen's 27 million people are 'one step away from famine'… The economy is collapsing; government employees have not been paid for months; prices for food and fuel have skyrocketed; half the country's health facilities are closed and a raging cholera epidemic is killing hundreds."[6]
U.N. humanitarian chief Stephen O'Brien declared: "This is not an unforeseen or coincidental result of forces beyond our control. It is a direct consequence of actions of the parties and supporters of the conflict."[7] The LA Times reports:
"The bustling capital, which is jammed with people displaced by fighting elsewhere, has been spared the worst of the war. But residents live in fear of the coalition jets that roar overhead, unleashing their payloads into densely packed neighborhoods and military installations on the outskirts of the city. U.N. officials and human rights groups accuse the coalition of recklessly bombing hospitals, markets, schools and homes, in violation of international law.
"Human Rights Watch says it has documented 81 potentially unlawful strikes, and of those, 23 were found to have been carried out with U.S.-made bombs. They include a March 2016 strike on a market in the northwestern village of Mastaba that killed more than 100 people and the October attack on the funeral in Sana."[8]
So, which country is the real terrorist state—Iran, or Saudi Arabia? Iran, with the help of Russia, has been liquidating ISIS in Syria for years now, and the Trump administration continues attack the country.
—————————————-
Iranian officials have always crafted their argument on the Non-Proliferation Treaty, a treaty that has been acknowledged by all Western powers.[9] The Treaty acknowledges "the inalienable right of all the Parties to the Treaty to develop research, production and use of nuclear energy for peaceful purposes without discrimination."[10]
Iran also made it clear that its nuclear program will not exceed the 20 percent benchmark,[11] which is right in line with the Treaty itself. Yet the Zionist regime both in Israel and America continued to claim that Iran was being unreasonable.[12]
This is no surprise at all, for Iran has tried this in 2004 and in 2005, demonstrating that it was ready to compromise its nuclear program and even convert all its nuclear energy to fuel rods if the U.S. would support it.
Under such a program, the IAEA would be free to check any undeclared facilities. Some officials in England were even willing to admit that Iran was reaching out to the West. Peter Jenkins, British representative to the IAEA and member of the British delegation to Paris, declared, "All of us were impressed by the proposal."
But the U.S., under Bush, dismissed the offer and wanted Iran to shut down all its nuclear programs. England followed suit. "The British objective was to eliminate entirely Iran's enrichment capability," Jenkins continued. "I remember we couldn't even allow Iran to have 20 centrifuges for R&D (research and development) purposes, because we ourselves had mastered the technology with even fewer than that."[13]
After months of propaganda by the Zionist machine, Western powers denied Iran the right to even keep its 20 percent uranium for medical and power plant purposes.[14] Iranian officials then refused to give up that 20 percent, with good reason, saying, "We have no reason to cede on 20 percent, because we produce only as much of the 20 percent fuel as we need. No more, no less."[15]
Right after the second-round talks with Iran, one unidentified U.S. official declared, "Obviously that was not something we were prepared to do."[16] That "something" was giving Iran the right to continue to have uranium up to 20 percent, even though this is not against the Non-Proliferation Treaty.
In order to maintain their total shutdown position, the IAEA had to propagate the idea that Iran is building hundreds of enrichment machines to increase their uranium capabilities,[17] finally concluding that Iran was the one being unreasonable.[18] Some Western officials see the illogical leap of this but they remain silent. The only country that has been vocal in their stand against going to war against a sovereign country such as Iran is Russia.[19]
Moreover, it has been reported that 20 percent "highly enriched uranium," which is what Iran has, is not enough to build nuclear weapons. 90 percent or more is needed,[20] and there is no evidence suggesting that Iran could reach that number anytime soon. Some scientists, like the late Clinton Bastin, argue that Iran cannot reach that number at all.
Bastin, the head of the U.S. Atomic Energy Commission, was a nuclear scientist who also served as a Marine in World War II. Bastin declared that Iran wanted to use its uranium to build nuclear power plants, and even negotiated with the United States in the 1970s to buy five plants. Though the United States promised to sell them the plants, it later denied doing so.
As a result, Iran cancelled its deal and looked elsewhere, particularly to Russia, which was more than ready to help. Now Iran is committed to building its own nuclear power plant, but the Zionist regime in Israel has tried to persuade the entire Western world that Iran is building nuclear weapons,[21] despite the fact that U.S. intelligence officials and even some Israeli officials and intelligence agencies, including the Mossad, have repeatedly declared that Iran is not researching nuclear weapons.[22]
Bastin also declared that many of the inspectors at the IAEA are not scientists and are not familiar with nuclear chemicals, and thus are more likely to be driven by ideology or external misinformation.[23]
It must be made clear that the 20 percent uranium threshold is legitimate and legal under the Non-Proliferation Treaty, which Iran has signed and Israel has not.[24] Catherine Ashton, foreign minister for the European Union, made it clear that Iran has the right "to the peaceful use of nuclear power."
Here is the interesting fact: in the 1960s the United States sold Iran a research reactor and enough weapons-grade uranium to set up nuclear fuel along with atomic power plants in Iran. The same reactor "still operates, supplying isotopes used in the medical treatment of 800,000" Iranians every year.[25]
Since the reactor is dependent on other fuel reactors, which the United States can provide, Iran asked them to help in 2010. Bad move. Instead, the United States asked for more sanctions on Iran, even though Iran's goal was to protect Iranian citizens with respect to medical research.[26]
In other words, serious U.S. officials know that nuclear power does not necessarily mean nuclear weapons! As professor David R. Henderson of Naval Postgraduate School argues, given all the evidence there is no good reason to attack or even propagate sanctions against Iran.[27]
In short, the evidence shows that there is no need for the United States to create a conflict with Iran whatsoever. Even former deputy director of the CIA John McLaughlin has said that Trump is making a really bad decision when it comes to Iran. The only reason Trump is not prepared to make a deal with Iran is because the Israeli regime is telling him what to think. If you think this is not true, then let us bring in Benjamin Netanyahu himself. He has recently said:
"Trump has just created an opportunity to fix this bad deal, to roll back Iran's aggression and to confront its criminal support of terrorism. If the Iran deal is left unchanged, one thing is absolutely certain: In a few years' time, the world's foremost terrorist regime will have an arsenal of nuclear weapons. And that's a tremendous danger for our collective future."[28]
Netanyahu will never explain why Iran is fighting ISIS in Syria. He will never explain why Israel itself supported ISIS in the same region. And he will never present the evidence that Iran is a terrorist state. He keeps positing one assertion after another without a single proof. And Trump, like a bumbling idiot, just nods his head in confirmation.
This is really pathetic because Trump has enough information at his disposal to label Netanyahu a terrorist, an ethnic cleanser, and a blood-thirsty warmonger. Trump knows that Netanyahu was largely responsible for the Iraq debacle. He knows that perpetual wars in the Middle East is essentially an Israeli project. And he knows that the war in Iraq alone will cost American tax payers at least six trillion dollars. He even said that Netanyahu is a stumbling block for peace efforts in the Middle East.[29] He said of the war last year, long before he ever took office:
"The war is a total disaster. It is a catastrophe, nothing less. It is such a shame that this took place. Saddam Hussein, whether they liked him (or didn't like him), he hated terrorists. He shoots and killed terrorists. Now [Iraq] is a breeding ground for terrorists."
He is absolutely right. But what is he doing now? He is allying with the same maniac who actually gave us the Iraq war! If that is not the zenith of stupidity, what is? As Kevin Barrett has recently put it:
"Trump is giving us this extremely kind of paranoid and hostile approach to world affairs, we've seen this repeatedly with his exaggerated talk, his threats to North Korea and now he's threatening Iran."
---
[1] Karen DeYoung, "Approach to Iran exposes growing irritation between U.S. and allies," Washington Post, October 14, 2017.
[2] Kareem Shaheen, "Yemen death toll has reached 10,000, UN says," Guardian, January 16, 2017.
[3] Samuel Oakford, "Saudi Arabia Kills Civilians, the U.S. Looks the Other Way," NY Times, August 19, 2016.
[4] Alexandra Zavis and Zayd Ahmed, "U.S. arms sold to Saudis are killing civilians in Yemen. Now the Trump administration is set to sell them more," L.A. Times, June 13, 2017.
[5] Ibid.
[6] Ibid.
[7] Ibid.
[8] Ibid.
[9] Barak Ravid, "Iran Makes Five-Point Proposal to World Powers in Baghdad Nuclear Talks," Haaretz, May 23, 2012.
[10] Alireza Miryousefi, "Iran's Nuclear Program," NY Times, June 1, 2012.
[11] Paul R. Pillar, "Predictable Responses to the Baghdad Talks," National Interest, May 28, 2012; "'U.S. Set Against Recognizing Iranian Right to Enrich,'" Jerusalem Post, May 24, 2012.
[12] Abby Arganese, "Western Intransigence, Not Iranian Fanaticism," National Interest, May 31, 2012.
[13] Gareth Porter, "U.S. Rejected 2005 Iranian Offer Ensuring No Nuclear Weapons" (http://ipsnews.net/news.asp?idnews=108043, June 5, 2012).
[14] John Glaser, "Western Leaders Reject Iranian Proposal for Wider Access for UN Inspectors," Antiwar.com, May 24, 2012.
[15] "Iran: We Have No Reason to Stop 20% Enrichment," Jerusalem Post, May 27, 2012.
[16] "'U.S. Set Against Recognizing Iranian Right to Enrich,'" Jerusalem Post.
[17] "IAEA: Iran Boosting Sensitive Nuclear Capacity," Jerusalem Post, May 25, 2012.
[18] "IAEA Says No Progress in Nuclear Talks with Iran," Jerusalem Post, June 8, 2012.
[19] Gleb Bryanski, "Russia Says Action on Syria, Iran May Go Nuclear," Reuters.com, May 17, 2012.
[20] Stephen M. Walt, "Are We Serious about Talking with Tehran?" Foreign Policy, April 9, 2012; Jason Ditz, "US: 'Last Chance' for Iran to Shut Down Civilian Nuclear Program," Antiwar.com, April 8, 2012.
[21] Jim W. Dean, "Liar: Netanyahu's Official Briefing—Iran Has No Nuclear Weapons Program," VT, March 4, 2012.
[22] "'U.S., Israel Agree Iran Abandon Nuclear Bomb,'" Jerusalem Post, March 18, 2012; "'Mossad, CIA Agree Iran Has Yet to Decide to Build Nuclear Weapon,'" Haaretz, March 18, 2012; James Risen, "U.S. Faces a Tricky Task in Assessment on Data on Iran," NY Times, March 17, 2012.
[23] Dean, "Netanyahu's Official Briefing," VT.
[24] Justin Raimondo, "U.S. to Iran: Surrender Dorothy!," Antiwar.com, April 9, 2012.
[25] Ali Akbar Salehi, "Iran: We Do Not Want Nuclear Weapons," Washington Post, April 12, 2012.
[26] Ibid.
[27] David R. Henderson, "Is Iran a Threat?," Antiwar.com, February 6, 2012.
[28] Michael Wilner and tovah Lazaroff, "Benjamin Netanyahu praises Trump's landmark decision to decertify Iran nuke deal," Jerusalem Post, October 15, 2017.
[29] Barak Ravid, "Trump to UN chief: Netanyahu proving more difficult than Abbas in peace efforts," Haaretz, October 6, 2017.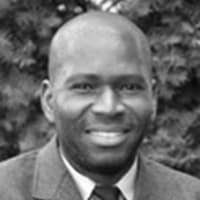 ATTENTION READERS
We See The World From All Sides and Want YOU To Be Fully Informed
In fact, intentional disinformation is a disgraceful scourge in media today. So to assuage any possible errant incorrect information posted herein, we strongly encourage you to seek corroboration from other non-VT sources before forming an educated opinion.
About VT
-
Policies & Disclosures
-
Comment Policy
Due to the nature of uncensored content posted by VT's fully independent international writers, VT cannot guarantee absolute validity. All content is owned by the author exclusively. Expressed opinions are NOT necessarily the views of VT, other authors, affiliates, advertisers, sponsors, partners, or technicians. Some content may be satirical in nature. All images are the full responsibility of the article author and NOT VT.