…by Jonas E. Alexis

Let's go back to February of last year. If you were to interview Donald Trump during that particular month and ask him about the World Trade Center, he would have said something like this:
"Who blew up the World Trade Center? It wasn't the Iraqis, it was Saudi — take a look at Saudi Arabia, open the documents. It wasn't the Iraqis that knocked down the World Trade Center. You will find out who really knocked down the World Trade Center, 'cuz they have papers in there that are very secret. You may find it's the Saudis, okay?"[1]
According to Trump, the Saudis were accomplices in bringing the World Trade Center down.[2] Fast forward to October 2017:
"In the first eight months of 2017, a total of $1.56 billion worth of arms have been delivered from the U.S. to Saudi Arabia; during this period, the U.S. has more than doubled its bombs, missiles, and ammunition deliveries to Saudi Arabia, and nearly doubled the deliveries of armored fighting vehicles like the M1 tank, when compared with the first eight months of 2016, under the Obama administration.
"The Trump administration has shipped Saudi Arabia $561 million in bombs and missiles, $503 million in armored fighting vehicles and parts, and $552 million in parts to maintain military aircraft like Apache gunships, Blackhawk helicopters, and F15 jets for use in their disastrous war in Yemen. The total value of arms delivered to Saudi in 2017 represents a $70 million increase compared with the same eight-month period in 2016."[3]
Trump, in his subterranean mind, thinks that he can "make America great again" by allying with terrorist states like Saudi Arabia. As we have seen in a previous article, Saudi Arabia has never ceased to killed civilians in Yemen. Yet major Western powers tell us that Saudi Arabia is doing just fine. The same jokers condemn countries they do not like.
Foreign Policy asked in March of last year: "How can the United States, Britain, and France keep shipping Riyadh arms when its pilots are dropping bombs on innocent civilians?"[4] Well, there is no rational explanation for this diabolical plan at all because the Israeli regime puts its stamp of approval on it. And once that's done, the Saudis can kill men, women and children at will. Consider this:
"Salah Basrallah, a farmer in Yemen's northern region of Saada, stood among a cluster of nine houses that used to comprise his little village of Eram. He surveyed the pulverized scene in silence. He had lost 21 family members in four consecutive airstrikes on his village, including his six children and wife. Nearby lay the remnants of an MK-80 series bomb, similar to those found at many other coalition strike locations and which the United States is known to supply to Saudi Arabia.
"The attacks killed 55 people in total, according to local authorities in Saada, including 35 children. Several people were killed in follow-up airstrikes, as they tried to rescue people in the aftermath of the first bombing. It took survivors five days to dig out all the bodies; many had been shredded to pieces.
"Fast forward to this year. With the coalition bombing campaign hitting the one-year mark, airstrikes continue to devastate the lives of innocent Yemeni families. In the capital of Sanaa, all that remains of the home where Judge Yahya Rubaid and his family once lived is a metal skeleton, chunks of concrete dangling from what used to be his living room.
"An airstrike hit at 1:30 a.m. on Jan. 25, as the judge and his wife, children, and grandchildren slept. A second strike followed shortly after, the sound echoing through the city."[5]
We can go on to cite similar stories for hours. Suppose you wake up one morning and you happen to find all your family members dead on the floor. Suppose Kim Jung-un was responsible for that. Suppose he continues to  do the same thing all over America. What would you think? Or what would America in general declare?  Wouldn't we declare war on North Korea in a matter of seconds?
So, how can we continue to carpet bomb civilians in the Middle East virtually every month and expect them to  love us? How crazy can it be? How can these people apply one standard for themselves and a completely different standard for virtually every single country in the Middle East?
Now, ask yourself these important questions: where is the Zionist media? If they really want to dethrone Trump, why don't they focus on serious issues such as ending perpetual wars in the Middle East and refusing to listen to the Israeli regime? Why don't they ask the administration about their covert activity with the Saudis?
Moreover, where are mush-heads like Alex Jones and Paul Joseph Watson?
---
[1] Eric Levitz, "Donald Trump Suggested Saudi Arabia Was Behind 9/11 Multiple Times Wednesday," NY Magazine, February 17, 2016.
[2] This is partly true. See for example Paul Sperry, "Inside the Saudi 9/11 coverup," NY Post, December 15, 2013; Jeff Stein, "The Saudi Role in Sept. 11 and the Hidden 9/11 Report Pages," Newsweek, January 7, 2015; "The Saudis, 9/11 and the 28 pages: America has gone to war for much less," Middle East Eye, July 22, 2016; Philip Shenon, "Declassified documents detail 9/11 commission's inquiry into Saudi Arabia," Guardian, May 13, 2016; "Classified documents revealing Saudi Arabia's role in 9/11 terror attack set for release," NY Daily News, July 14, 2016; How can Obama break bread with them? President meets with Saudi ruler in Riyadh as row rages over secret report 'linking the Arab kingdom with 9/11 attacks,'" Daily Mail, April 21, 2016; "Former Sen. Bob Graham says 'all the evidence points to' Saudi Arabia's involvement with 9/11 terrorists," NY Daily News, April 24, 2016.
[3] Ken Klippenstein and Paul Gottinger, "Despite Campaign Promises, Arms Shipments to Saudis Skyrocket Under Trump," Daily Beast, October 16, 2017.
[4] Mohamed and Rawan Shaif, "Saudi Arabia Is Committing War Crimes in Yemen," Foreign Policy, March 25, 2016.
[5] Ibid.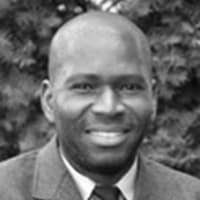 ATTENTION READERS
We See The World From All Sides and Want YOU To Be Fully Informed
In fact, intentional disinformation is a disgraceful scourge in media today. So to assuage any possible errant incorrect information posted herein, we strongly encourage you to seek corroboration from other non-VT sources before forming an educated opinion.
About VT
-
Policies & Disclosures
-
Comment Policy
Due to the nature of uncensored content posted by VT's fully independent international writers, VT cannot guarantee absolute validity. All content is owned by the author exclusively. Expressed opinions are NOT necessarily the views of VT, other authors, affiliates, advertisers, sponsors, partners, or technicians. Some content may be satirical in nature. All images are the full responsibility of the article author and NOT VT.