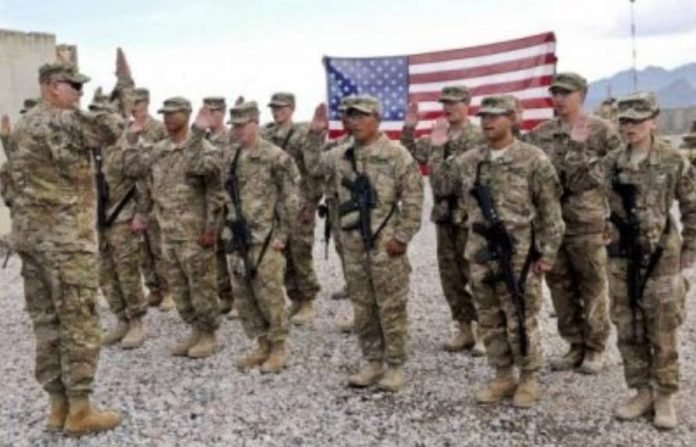 The US Justice Department believes that courts should not have a say over how the administration stretches post-9/11 war authorization legislation to justify new wars. The argument was reportedly made to a federal court.
In 2016, the then-Army intelligence captain, Nathan Michael Smith, filed a lawsuit against the administration of then-President Barack Obama. He argued that the White House failed to seek congressional authorization as required by the 1973 War Powers Resolution when it went to war against Islamic State (IS, formerly ISIS/ISIL). Instead, it justified military action by two Authorization for Use of Military Force (AUMF) acts passed by Congress in 2001 and 2002 in response to the terrorist attacks on September 11, 2011, and to authorize a war against Saddam Hussein (who was partly blamed for 9/11 at the time) respectively.
The lawsuit was dismissed by a district court, but Smith, who left active duty in June, filed an appeal with a federal court, with the first hearing held on Friday. A government attorney told a panel of judges that they do not have the authority to rule on the matter, the Washington Examiner reported.
"What if the president were to initiate hostilities with a nation or organization that wasn't plausibly within these AUMFs, would that be subject to review?" Judge Thomas Griffith of the US Court of Appeals for the DC Circuit asked when presented with the argument.
"No, I think, is the short answer. No," said Thomas Byron, a Justice Department attorney.
"Under what circumstances would the judiciary be entitled to limit the president's exercise of his war powers? Help me understand that. It sounds to me like you're saying none," Griffin said.
"I think what I'm saying is we haven't seen it yet," Byron replied, further arguing that the court should not be able to enforce the AUMF in any similar case regardless of circumstance. Such enforcement should be done by the Congress, he said.
The War Powers Resolution was passed to address a concern in the Congress that the White House had been eroding congressional authority to declare war while engaging in military action in Korea and Vietnam. The passage was particularly triggered by news reports of secret bombings of Cambodia ordered by former President Richard Nixon. The resolution requires that the president seek authorization from Congress to wage a war within 60 days of engaging in hostilities.
Smith says he sees the war against IS justified both morally and militarily, but was concerned about its legal aspect. As a serving officer, he argued, he was torn between his duty to uphold the Constitution and the duty to follow a possibly unlawful order of the commander-in-chief. He wants a US court to produce a declaratory judgment – a ruling stating whether or not the military action in Iraq and Syria was breaching the War Powers Resolution but requiring no further action.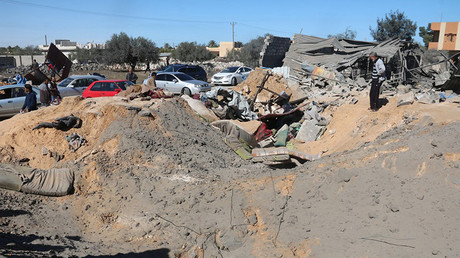 DoD, State Dept. struggle to explain Libya strike legality with 15yo authorization & some intl law
The government seeks dismissal of the lawsuit on several grounds. It argues that Smith did not suffer an injury that would require legal remedy, that the court cannot pass a ruling over a political question like this, and that a declaratory judgment is not possible against a US president.
The DoJ also said that the Congress has given an implicit authorization of the war against IS by funding it. The argument seems to contradict the wording of the 1973 law itself, which says a specific authorization rather than provision of any appropriation act is required.
Ironically, the same "authorization through funding" argument was used by the administration of former President Bill Clinton to explain why he never sought congressional approval for the bombings of Serbia in 1999, which passed the 60-day deadline.
In May 2011, Hillary Clinton, then secretary of state, justified before lawmakers the bypassing of Congress during NATO's intervention in Libya. The department later argued that US actions during the bombing campaign didn't constitute "hostilities" under the War Powers Resolution.
ATTENTION READERS
We See The World From All Sides and Want YOU To Be Fully Informed
In fact, intentional disinformation is a disgraceful scourge in media today. So to assuage any possible errant incorrect information posted herein, we strongly encourage you to seek corroboration from other non-VT sources before forming an educated opinion.
About VT
-
Policies & Disclosures
-
Comment Policy
Due to the nature of uncensored content posted by VT's fully independent international writers, VT cannot guarantee absolute validity. All content is owned by the author exclusively. Expressed opinions are NOT necessarily the views of VT, other authors, affiliates, advertisers, sponsors, partners, or technicians. Some content may be satirical in nature. All images are the full responsibility of the article author and NOT VT.