UN members throw Trump, Israel, and Canada over the cliff
"The world tells Trump-Haley and Israel where they can stuff their thug threats." – Jim W. Dean 
… from Press TV,  Tehran
Update: Dec. 21, 2:13 pm EST – The latest vote numbers area: The 193-nation assembly adopted the resolution on Thursday by a decisive vote of 128 to 9, with 35 abstentions.
Update: 7:40 pm EST –  VT beat the mainstream press getting the UN vote story out. It appears the competition does not leave anyone to work late even on a big UN vote like this. All they have up so fart is Trump's threats to remove funding for votes against the US move.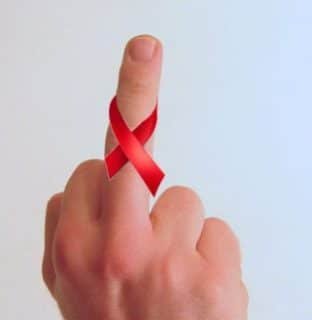 [ Editor's Note: The shine got scrubbed off the US unipolar bullies today, despite the best threats that the Trump thugs could put out on the street, such as the cancellation of all US aid.
The vote came in at 176 to 7, breaking down to the US, Israel and Zio-controlled Canada voting now, along with four abstentions that wanted to keep their US funding.
This confirmed VT's editorial position yesterday that Trump would end the year having shot himself (and us) in both feet with his having sold out to Israel with this move to kill the two-state peace plan.
Trump failed in trying to frame the context of the vote as one against America. Actually it was one for Americans, and against Trump and the Zionist sell-outs. It is they who voted against the rest of the world today, and the 176-vote reaction put some shine back on the UN's reputation.
If this voting block sticks together, in terms of putting concrete measures into action, particularly on Israel, then we could see some changes. It is time to sanction Israel. Their leaders were bragging this week that they "were willing to pay the price" for al-Quds. I think they said that because they do not foresee any major blowback with bully America behind them.
I had to stop to write this, while working on a new story of material we have compiled showing a classic pattern of Trump-regime influence peddling on a scale we have never seen in a new administration.
The key was Trump putting Jared Kushner in an anticipated prosecution-proof job as "senior adviser" to have a top security clearance for him to cash in on with the Israelis, and also rake in hidden commissions on arms sales to prop up both the Trump and Kushner families' house-of-cards real estate empires.
VT salutes all the UN countries that saved the honor of the body, despite the usual ruthless threat of the Israel Lobby and the US reverse vote buying.
All of these countries need to prepare how to remove this group threat so we are not to be plagued with it in the future, by building new national support relationships that do not include the thugs or their acolytes.
The Trump administration betrayed America and the UN today with its thuggish behavior. We next have to work on preventing such shameful groveling to Israel's behavior again. But until Israeli espionage is bleached out of our system, that will never happen. Every member of Congress has to be challenged on his loyalties in this regard.
And more than a little pressure has to be put on our law enforcement and security organs to demand that Congress take their shackles off and let them start rolling up Israeli spy networks. The first challenge there is that they are entrenched on Capitol Hill, and usually in the White House, too… Jim W. Dean ]

Jim's Editor's Notes are solely crowdfunded via PayPal
Jim's work includes research, field trips, Heritage TV Legacy archiving & more. Thanks for helping. Click to donate >>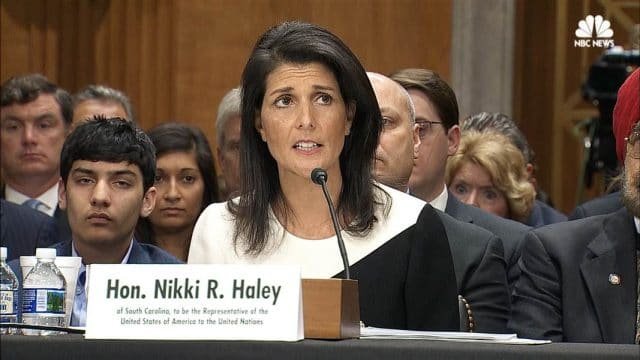 "They take hundreds of millions of dollars and even billions of dollars, and then they vote against us. Well, we're watching those votes. Let them vote against us. We'll save a lot. We don't care,"  –
Trump told reporters at the White House.
– First published … December 20, 2017 –
Prior to an emergency UN General Assembly session on Jerusalem al-Quds, the United States and Israel have resorted to pressure tactics and lobbying efforts in an attempt to prevent the world body from adopting a resolution critical of Washington's policy shift on the occupied city.
Arab and Muslim states have requested that the 193-nation assembly hold an emergency special meeting on US President Donald Trump's decision to recognize Jerusalem al-Quds as Israel's "capital," days after Washington used its veto power to block an Egypt-drafted resolution against the move at the UN Security Council.
The vetoed resolution, which had been approved by the other 14 members of the council, stipulated that "any decisions and actions which purport to have altered, the character, status or demographic composition of the Holy City of Jerusalem [al-Quds] have no legal effect, are null and void and must be rescinded in compliance with relevant resolutions of the Security Council."
During the Thursday session, the General Assembly member states will reportedly vote on a non-binding resolution that mirrors the vetoed measure.
Palestinian Ambassador to the UN Riyad Mansour said he expected "overwhelming support" for the General Assembly's Thursday vote, stressing that Jerusalem al-Quds is an issue "to be resolved through negotiations" between Israelis and Palestinians.
"The General Assembly will say, without the fear of the veto, that the international community is refusing to accept the unilateral position of the United States," he added.
'Trump watching,' Haley threatens
On Tuesday, US Ambassador to the UN Nikki Haley, in a letter to dozens of the world body's member states, warned that Washington would remember those who voted for the measures.
"The president will be watching this vote carefully and has requested I report back on those countries who voted against us. We will take note of each and every vote on this issue," read the letter seen by Reuters.
She also echoed the warning in a Twitter post, saying, the US will be "taking names" of the countries that support the resolution.
Israel steps up lobbying
Additionally, the Israeli ministry for foreign affairs has instructed its embassies around the world to lobby against the upcoming General Assembly resolution. It advised Israeli diplomats to encourage their host countries to oppose the document or at least to refrain from voicing public support for it.
On December 6, Trump declared that Washington was recognizing Jerusalem al-Quds as the "capital" of Israel and that he had instructed his administration to begin the process of moving the American embassy from Tel Aviv to the holy city.
The dramatic shift in Washington's Jerusalem al-Quds policy drew fierce criticism from the international community, including Washington's Western allies, and triggered protests against the US and Israel worldwide.
Israel lays claim to the whole Jerusalem al-Quds, but the international community views the ancient city's eastern sector as occupied land and the Palestinians consider it their future capital.
UN passes resolution on Palestine cause
In a diplomatic blow to Israel, the UN General Assembly on Tuesday voted 176-7 in favor of a resolution reaffirming the Palestinians' right to self-determination.
The US, Israel and Canada were among the opponents of the text while four states abstained.The General Assembly approves a similar text each year. Mansour said that vote should be seen within the context of international opposition to Trump's Jerusalem al-Quds decision.
Abbas sends envoys to China, Russia
Reacting to Trump's contentious move, Palestinian President Mahmoud Abbas has said he would no longer accept the US as a mediator to resolve the decades-long Israeli-Palestinian conflict.
Therefore, he dispatched delegations to China and Russia on Tuesday to find replacement for the US in the so-called Middle East peace process.
"The two delegations will convey a message from President Abbas to Russia and China, the purpose of which is to find a new international sponsor for the peace process, in the framework of the United Nations, in order to replace the American sponsorship," Wafa news agency quoted senior Palestinian Authority official Ahmad Majdalani as saying.
Abbas is now in Saudi Arabia to discuss the US decision on Jerusalem al-Quds with Saudi King Salman and Crown Prince Mohammed bin Salman, according to the Palestinian ambassador to Saudi Arabia, Bassam al-Agha.
*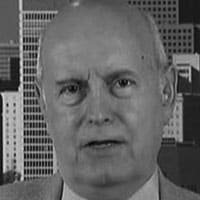 Jim W. Dean is VT Editor Emeritus.  He was an active editor on VT from 2010-2022.  He was involved in operations, development, and writing, plus an active schedule of TV and radio interviews.  He now writes and posts periodically for VT.
ATTENTION READERS
We See The World From All Sides and Want YOU To Be Fully Informed
In fact, intentional disinformation is a disgraceful scourge in media today. So to assuage any possible errant incorrect information posted herein, we strongly encourage you to seek corroboration from other non-VT sources before forming an educated opinion.
About VT
-
Policies & Disclosures
-
Comment Policy
Due to the nature of uncensored content posted by VT's fully independent international writers, VT cannot guarantee absolute validity. All content is owned by the author exclusively. Expressed opinions are NOT necessarily the views of VT, other authors, affiliates, advertisers, sponsors, partners, or technicians. Some content may be satirical in nature. All images are the full responsibility of the article author and NOT VT.