…from Press TV, Tehran
[ Editor's Note: This is a big deal coming from Macron, taking on the unholy trinity of the US, Israel and Saudi Arabia when it comes to wanting a shooting conflict with Iran, by people who want to spend other people's money and lives to do it while they rake in the profits to be made.
He is the first world leader to come out and charge "outside influence" in turning peaceful economic protests into violent ones by certain intelligence organizations. The goal of such acts is to trigger security forces into mass demonstrator shootings to trigger more hostility toward the government.
Such incitement acts are felonies to commit mass murder, but indulged in by operatives in countries feeling nice and cozy behind their sovereign immunity protections, a systemic cancer that must eventually deal with somehow.
This incitement activity is a throw back to the Cold War days where the rules were "anything is allowed" simply by claiming the goal was to defend against the advancement of communism. We have people with VT who were intimately aware of these activities and can lecture endlessly about them.
But frankly there is not much interest from the public knowing the truth about such events, even if it would arm them to more easily spot the same or similar tactics being used today, not for real national security interests, but to advance those of certain special interests to profit hugely by world instability.
They are like stockbrokers in that there is nothing they hate more than a stable market as the traders make their big money on futures trading, which is a safe bet when you know certain events are going to happen to take markets up or down.
The key thing I picked up on that was missing in corporate media, was any mention of the Iranian economic situation mainly being caused by international sanctions over a nuclear weapons program that did not exist.
Despite their claims of Iran having a secret nuclear weapons program, both Israel and its American Lobby NeoCon friends never put any evidence on the table during the JCPOA talks to kill them. We got total media silence on that part of the story, and which was not an oversight. 
Unfortunately we do no live in a world where such obvious truths can be published. We will have to make some changes before they ever can. Until then we are frankly along for the ride, except for communities like VT, where the reality is quite clear, and we don't get a warm fuzzy feeling preferring to ignore it, just a sick stomach … Jim W. Dean ]
d_ed_neo@yahoo.com
– First published … January 04, 2018 –
French President Emmanuel Macron has warned the US, Israel and Saudi Arabia against making belligerent statements on the recent developments inside Iran, calling on them to tone down their rhetoric which, he said, could lead to "war."
"The official line pursued by the United States, Israel and Saudi Arabia, who are our allies in many ways, is almost one that would lead us to war," Macron told reporters on Wednesday.
The French president warned that for some countries, such a hostile policy is a "deliberate strategy."
Macron underlined the need to maintain "permanent dialog" with Iran in an attempt to balance ties with Tehran while seeking channels to "increase international pressure" on the Islamic Republic.
"Otherwise, we end up surreptitiously rebuilding an 'axis of evil,'" referring to the term used in 2002 by the then US president, George W. Bush, to call Iran, Iraq and North Korea in an attempt to rally support for launching a military campaign abroad under the pretext of fighting terror.
Macron further warned that the US and its allies risk engaging in a "conflict of extreme brutality" by sticking to their current hostile policies against Iran.
Last week, a number of peaceful protests began in several areas across the country, with the participants calling on authorities to address their economic issues.
Those gatherings were, however, overshadowed when armed elements and vandals showed up among ordinary protesters and began to launch attacks on public property, police stations and religious sites.
The original protesters soon left the streets upon calls by the authorities so security forces could deal with the rioters and sporadic violence, which continued in some towns and cities for several days.
Over a dozen people have been killed in the violence, according to state media reports. Since Wednesday, Iranian cities have been the scene of large pro-establishment rallies in condemnation of the deadly unrest.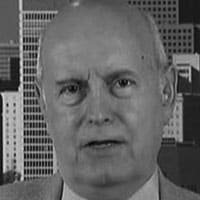 Jim W. Dean is VT Editor Emeritus.  He was an active editor on VT from 2010-2022.  He was involved in operations, development, and writing, plus an active schedule of TV and radio interviews.  He now writes and posts periodically for VT.
ATTENTION READERS
We See The World From All Sides and Want YOU To Be Fully Informed
In fact, intentional disinformation is a disgraceful scourge in media today. So to assuage any possible errant incorrect information posted herein, we strongly encourage you to seek corroboration from other non-VT sources before forming an educated opinion.
About VT
-
Policies & Disclosures
-
Comment Policy
Due to the nature of uncensored content posted by VT's fully independent international writers, VT cannot guarantee absolute validity. All content is owned by the author exclusively. Expressed opinions are NOT necessarily the views of VT, other authors, affiliates, advertisers, sponsors, partners, or technicians. Some content may be satirical in nature. All images are the full responsibility of the article author and NOT VT.