Former FBI Director James Comey has called for Washington leaders to defend the Department of Justice (DOJ) and the FBI,
… from  Sputnik News, Moscow
[ Editor's Note: I was wondering when former FBI Director Comey was going to speak out as he is not in government any more and free to say what he wants. Over at the White house Mr. Reality TV show man certainly feels he can say anything, at any time, and in as unpresidential a manner as he chooses.
None of this came as a surprise to me. Trump's magic weapon during his campaign was a daily barrage of attention grabbing comments, where no matter how wild they did suck the media oxygen away from the other candidates to the point where much of the public couldn't remember what their positions were. Welcome to democracy in America.
That includes Ben Carson the African American doctor, who after Trump won and he was offered to run the Health, Education and Welfare Department, took a pass on the grounds that has was not qualified as he had had no experienced administering a large organization.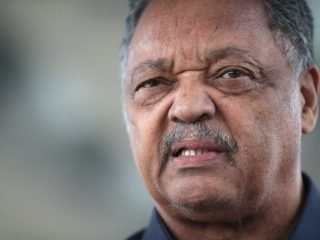 I thank him for his honesty, but I knew that before he owned up to it. He was just running to help pull the usual 10% of the black Republican vote. He was not running for the actual job.
Neither was Jesse Jackson, one of a string of people who have run for president after they discovered it can be a gold mine in bumping up their speaking fees that always go up for a "former presidential candidate".
But Comey's asking the Republican Congress to chastise our Mr. Reality TV president shows he is a bit short on the grasp of the situation himself.
It is not so much about Trump's lack of skills and using things like Twitter to steer attention in a 100 different directions. It is about Trump's viewing his White house post as a theatrical one, for which he is well suited.
I predicted early on that he would blame all his failures on someone else, take credit for everything else, and hog the media to the point where most of his cabinet remained unknown to the public.
Trump views being president as a Dancing with the Stars show where he feels he can out bullsh_t the best of them. But the problem there is that talent is not on the presidential skills checkbox form …Jim W. Dean ]

Jim's Editor's Notes are solely crowdfunded via PayPal
Jim's work includes research, field trips, Heritage TV Legacy archiving & more. Thanks for helping. Click to donate >>
– First published … January 03, 2017 –
Former FBI Director James Comey has called for Washington leaders to defend the Department of Justice (DOJ) and the FBI, calling them "essential to our liberty." His tweet comes one day after US President Donald Trump, who fired Comey from the FBI in May, referred to the Justice Department as part of the "deep state."
"Where are the voices of all the leaders who know an independent Department of Justice and FBI are essential to our liberty? 'You are not only responsible for what you say, but also for what you do not say.' — Martin Luther," Comey tweeted on Wednesday morning.
​The tweet seems to be a response to Trump's latest public criticism of the Justice Department, urging them to "act" against Huma Abedin, a top aide to Hillary Clinton, including during the latter's tenure as secretary of state.
Abedin has been under scrutiny recently after classified State Department files were discovered on the laptop of her ex-husband, former representative Anthony Weiner (D-NY). In a tweet, Trump alleged that Abedin "has been accused of disregarding basic security protocols" and had "put classified passwords into the hands of foreign agents."
​This is the second time Trump has referred to the Justice Department as a "deep state" apparatus, implying that the DOJ is operating independently and not responding to his leadership as chief executive.
In November, Trump claimed that the House of Representatives was investigating whether the DOJ and FBI should be held in contempt of court "for withholding key documents and an FBI witness which could shed light on surveillance of associates of Donald Trump." No, I don't know why he referred to himself in the third person here.
​Trump has taken a negative stance toward the DOJ in recent tweets, implying that the department is deliberately ignoring crimes by Clinton. Comey has also come under fire from Trump in recent months, saying, among other accusations, that he had left the reputation of the bureau "in tatters."
Many people in our Country are asking what the "Justice" Department is going to do about the fact that totally Crooked Hillary, AFTER receiving a subpoena from the United States Congress, deleted and "acid washed" 33,000 Emails? No justice!
After years of Comey, with the phony and dishonest Clinton investigation (and more), running the FBI, its reputation is in Tatters – worst in History! But fear not, we will bring it back to greatness.
The above tweets refer to the FBI's 2015 and 2016 investigation of Hillary Clinton's use of a private email server while she was secretary of state. In July 2016, Comey testified that the FBI recommends no charges be filed against Clinton, as her behavior was "extremely careless" but not criminal.
In May 2017, Trump fired Comey, publicly stating that it was due to dissatisfaction with Comey's performance. The New York Times reported shortly after the dismissal that Trump fired Comey for focusing too much on the probe into alleged Russian interference into the 2016 presidential election and not enough on leaks of classified information from executive branch officials to the press.
"FBI Director Comey was the best thing that ever happened to Hillary Clinton in that he gave her a free pass for many bad deeds! The phony…" Trump tweeted on May 2, a week before he fired Comey.
​The Times also reported that Comey privately testified to the Senate Intelligence Committee that Trump had asked for him to pledge loyalty in January 2017 — which Comey refused to do. Comey also testified that Trump pressured him in February to end the FBI investigation into former national security adviser Michael Flynn.
Trump has denied both claims and referred to Comey as a "leaker" for revealing their private, off-the-record conversations.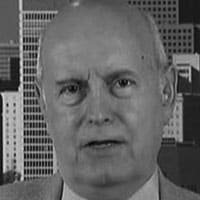 Jim W. Dean is VT Editor Emeritus.  He was an active editor on VT from 2010-2022.  He was involved in operations, development, and writing, plus an active schedule of TV and radio interviews.  He now writes and posts periodically for VT.
ATTENTION READERS
We See The World From All Sides and Want YOU To Be Fully Informed
In fact, intentional disinformation is a disgraceful scourge in media today. So to assuage any possible errant incorrect information posted herein, we strongly encourage you to seek corroboration from other non-VT sources before forming an educated opinion.
About VT
-
Policies & Disclosures
-
Comment Policy
Due to the nature of uncensored content posted by VT's fully independent international writers, VT cannot guarantee absolute validity. All content is owned by the author exclusively. Expressed opinions are NOT necessarily the views of VT, other authors, affiliates, advertisers, sponsors, partners, or technicians. Some content may be satirical in nature. All images are the full responsibility of the article author and NOT VT.