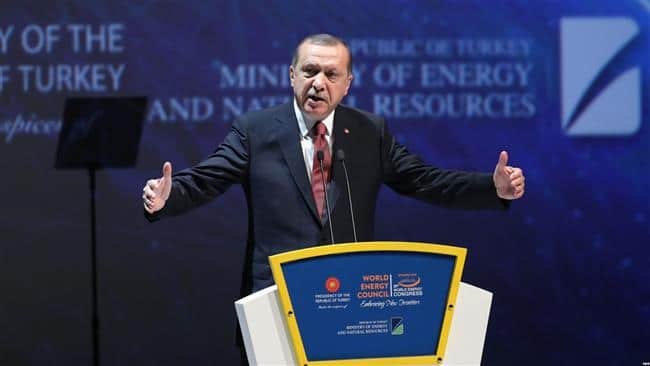 … from Press TV, Tehran
[ Editor's Note: Erdogan should have let this conviction slide by quietly, as the case was an open and shut sanctions laundering scheme.
Sure, Iran needed some help getting around the sanctions, which were an act of aggression themselves when we know now the nuclear weapons program hype was a hoax.
Less known is how when the moderate government in control of Iran after 9-11 wanted to begin quiet reconciliation talks with the US, Dick Cheney found out about them and told them where they could shove their reconciliation. The moderate government was voted out and replaced by the hardliners, just what Washington wanted.
What does the US call this when it is targeted, even if by some simple social media ads? … "interfering in its internal affairs".
To that I would ask US leaders what the heck do they think the CIA and our State Department intelligence branches do all day long, along with the British, French, Germans and Israelis when they choose? They are interfering everywhere they can, to the best of their abilities.
Turkey and Erdogan have a long history of mega-graft. During the Saddam sanctions a steady flow of old tanker trucks flowed out the back door with oil to Turkey, keeping Saddam in a steady supply of hard currency to pay for key things his regime needed.
Turkey was a NATO ally at the time. US Intelligence was fully aware of what was going on, as were all the rest of Western Intel agencies, but not a word was said publicly.
The same thing happened when after Bush people assured Congress that Iraqi oil would pay for the cost of the Iran invasion, a change of plans happened. The oil did get stolen, in larger quantities than Saddam smuggled around his sanctions. At Iraq's Basra port at least one in four tanker ships loaded were off the books.
But the difference this time is it all disappeared into the pockets of not only the Turks once again, but with the major oil companies loading their tankers in Basra and Turkish pipeline ports.
The pilfered oil cash flowed into US Intel black projects and then of course all the connected US Bush crowd politicians, military and security people who got their "tips" for keeping quiet about it.
The US taxpayers had to debt fund "aid" money to rebuild Iraq, which was then looted again by the well connected political and defense contractors, old timers at this scam, where these bush wars are viewed as a large cash register.
No one in Congress or mass media ever shined a spotlight on any of this, I will let you guess if they were getting a piece of the action, also. So this is really why Erdogan is bent out of shape, viewing this conviction a "selective prosecution", which it is, of sorts, one where he plays the victim ahead of those that really suffered under the sanctions.
So what is Erdogan's move now? Well, he could confess to all the earlier scams he was involved with, and who shared in the loot. He has immunity as long but he would be a marked man at that point, and he knows it. So he will say nothing, and liar's poker will rule the day.
As Gordon does so love to say, "Welcome to how the world really works."… Jim W. Dean ]

Jim's Editor's Notes are solely crowdfunded via PayPal
Jim's work includes research, field trips, Heritage TV Legacy archiving & more. Thanks for helping. Click to donate >>
– First published … January 05, 2017 –
Turkey's President Recep Tayyip Erdogan has slammed the United States for the conviction of a top Turkish banker in a US trial, saying Washington is hatching a "chain of plots" against Ankara.
A US federal court on Wednesday convicted an executive of Turkey's majority state-owned Halkbank — Mehmet Hakan Atilla — for allegedly evading sanctions imposed against Iran.
"If this is the US understanding of justice, then the world is doomed. There can be no such understanding of justice," Erdogan told reporters in Istanbul on Friday, reacting to the conviction.
The Turkish president called Hakan Atilla's case "full of contradictions."
The Turkish government says the case is based on fabricated evidence and influenced by US-based Turkish cleric and Erdogan's political foe Fethullah Gulen.
In his Friday remarks, President Erdogan said the American plots against Turkey went beyond legal ones.
"The United States is carrying out … a chain of plots, and these are not just legal but also economic plots," Erdogan said.
The Turkish government, which accuses Gulen of having masterminded a failed coup in Turkey in 2016, has repeatedly requested his extradition from the US. But the governments of former US president Barack Obama and incumbent Donald Trump have refused.
"Well then what are the international and bilateral legal agreements doing? They are becoming obsolete. I am saddened to say this but after this, the process will work like that," Erdogan said.
Referring to the apparent safety and comfort Gulen enjoys in the US, Erdogan said,
"Those who are attempting a coup against us in my country… live like pashas in 400 acres of land," using the title of former senior officials in the Ottoman times.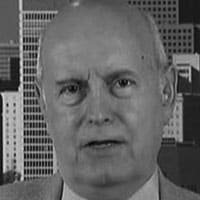 Jim W. Dean is VT Editor Emeritus.  He was an active editor on VT from 2010-2022.  He was involved in operations, development, and writing, plus an active schedule of TV and radio interviews.  He now writes and posts periodically for VT.
ATTENTION READERS
We See The World From All Sides and Want YOU To Be Fully Informed
In fact, intentional disinformation is a disgraceful scourge in media today. So to assuage any possible errant incorrect information posted herein, we strongly encourage you to seek corroboration from other non-VT sources before forming an educated opinion.
About VT
-
Policies & Disclosures
-
Comment Policy
Due to the nature of uncensored content posted by VT's fully independent international writers, VT cannot guarantee absolute validity. All content is owned by the author exclusively. Expressed opinions are NOT necessarily the views of VT, other authors, affiliates, advertisers, sponsors, partners, or technicians. Some content may be satirical in nature. All images are the full responsibility of the article author and NOT VT.