by Johnny Punish
So just after Trump's first State of the Union speech tonight where he demagogued immigrants as killers (MS13) to buttress his draconian position on immigration and his attempts to get his lovely useless 20th century wall, it occurred to me how far we've come from making Mexico pay for it.
If you remember, Candidate Trump said MEXICO will pay for his wall.  Trumpbots cheered and went crazy like drunks at a lip-synced rock concert.  Making Mexico pay for a useless antiquated bad long term investment stoopid wall was, in most cases, the main reason they voted for our esteemed national pussy grabber.  So are they pissed?  Of course not!  But why not?  What happened?
By many insider accounts, they say Trump was just kidding about making Mexico pay for the wall. But when his fans starting going crazy engaging in political mosh pits, he found it a rallying cry the principle-less Trump could NOT resist.  So he kept doing it.  And with the DEMS splintered, it won him the electoral college election.
But alas, this is reality.  And so Cadet Bonespurs began throwing out small numbers to get his base used to idea that a wall would have to be paid by U.S. Taxpayers NOT Mexico.
So he threw out the number $ 8 billion. Then he raised it to $ 12 billion. Then $ 18 billion. And now, he's at $ 25 billion.
For those of us who actually know how government works, by the time Trumps Wall is funded, if ever, and built, if ever, will cost U.S. taxpayers over $ 100 Billion and take 10 years.  Is that a good investment for our future?  Really?  Can't think of anything bigger with a vision that connects to our neighbors intelligently that brings actual returns for the investment?
FACT: Immigrants are less likely to commit crimes than U.S. Citizens. So Trump's continued demonizing immigrants to buttress his agenda is plainly wrong, deceiving and extremely irresponsible
Worse, there is NO WALL built that has ever been successful. Berlin? How did that finally work out? Northern Ireland in Deery?  What a shame!
And in Israel?  Foolish racist people with an agenda will applaud the Berlin Israeli Wall. But the reality is it separates people and worse, encroaches on indigenous peoples land for the benefit of settlers. Frankly, it is a total failure for the good people of Israel and those under occupation; a loss for humanity that gets a huge failure award from future citizens who will eventually knock it down and render it's builders history's biggest losers!
So where are we all going with this non-cents?
Well, first, we Americans need to educate ourselves.  First, we should stop listening to Trump the Lying Demogogue and start building bridges with our neighbors so we can collectively learn about Mexico and its people.
Don't believe me?  Think we know about Mexico?
Then let's take this simple test!
How many states are in Mexico?  
Oh we have no idea do we?  In fact, we might even be shocked to know that Mexico has states.  If so, guess what?  Yep, respectfully, we're ignorant.  Mostly not our fault.
In USA, there is no real serious education about it's neighbors so politicians are given a green light to prey on ignorance and create the fear they need to cash in.  And yep, you're their victim.
Look, if we don't know much about our largest neighbors what does that say about our position on the wall?  Think about it.
So instead of getting mad at me for pointing this out.  Remember, I was as ignorant as any of you reading this until I got in my car and drove through Mexico to visit every state and visit with its' peoples.  WOW!  What an idiot I was!  I was so embarrassed how little I knew about our neighbor.
Mexico is the 4th largest exporters of cars in the world!  What?  Mexicans have a huge young population and access to education rising faster than USA and Canada with a rising middle class!  What?  Culiacan, a backwater cowboy town of dirt and horses just 20 years ago now has over 1 million people driving brand new cars, every kid with a smart phone, a lovely downtown, and new houses going up fast everywhere?  Really?  And I thought I was educated!  Ouch!
So don't project your anger at me.  Instead learn more about Mexico. Don't listen to those that tell you Mexico is a land of donkeys and sombreros.  That's stereo-typical non-sense.  Instead, get off your ass and go there.  Listen to its people.  That's a good start to begin empathizing and learning facts as they are and not as told by fake news organizations like Fox News who have agendas to support.
Oh, here's another good start.
Former president of Mexico and Coca-Cola Executive, Vincente Fox released his new book called "Let's Move On: Beyond Fear & False Prophets".  Read it!
In his book, he issues both a denunciation of the current state of American politics and a call to unity and resistance in the face of rising ethnocentric and anti-democratic sentiments.
Vicente Fox offers his unique viewpoint as a former head of state, avid historian, and true admirer of America's constitutional ideals. He knows where a Trump presidency can lead—and it is nowhere good.
Let's Move On is a political manifesto written in Fox's trademark, no-nonsense style where he both denounces Trump's malignant anti-intellectualism and inspires people to rise up and resist.
Fox knows America. He gets it. He digs it, its big dreams and weird nightmares. He lays down the chords in the key of the American Dream like a master.
Bottomline:  By the time Trump's Wall is built, if ever, it will be time to tear it down because it won't have a place in our newly connected 21st Century.  Trump will be a long gone memory and the USA will have to deal with the reality that it lives in a globalized world and not the insulated world of the 1930s.  And in this new connected 21st century, the only path to success will be bridges, bridges, and more bridges!  The winners will be the connectors!  Plain and Simple.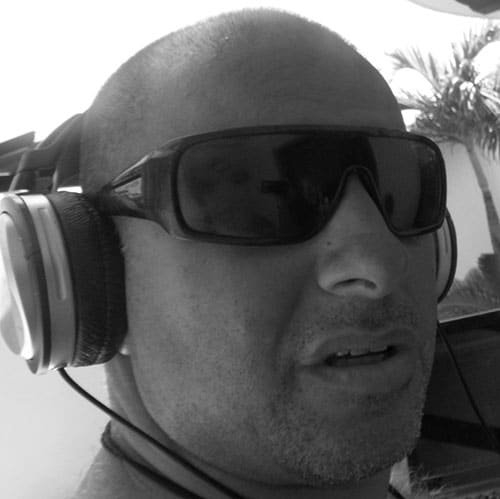 Johnny Punish founded VT in 2004.  After 20 years at the helm, he "retired" from the daily operations in late 2023 passing the ball over to the new owner of VT, Chief Justin Time.   He now writes for VT as "Writer Emeritus".  He is also a global citizen eco-activist, visionary, musician, artist, entertainer, businessman, investor, life coach, podcast host, and syndicated columnist.  
Punish is an ethnically cleansed Palestinian-American whose maternal family was evicted from their home in Haifa, Palestine in 1948 by Irgun; a Euro-Zionist Settler Terrorist Group.  The family became part of the over 1,000,000 Palestinians who are Al-Nakba refugees (The Catastrophe).  The family fled to Beirut Lebanon for 13 years eventually emigrating to the USA in 1961 via a Brasilian passport obtained by his Palestinian Brasilian-born grandmother (In the early 1900s, the family was sent to Sao Paolo Brasil as guest workers in the mining industry.  Punish's father is Italian-American from New York City.  Punish's paternal great-grandparents emigrated to the USA from Naples Italy and Marineo in Sicily in the 1890s.  Punish was born in the Bronx, New York in 1963.
Punish was educated at the University of Nevada Las Vegas (1980-81) and California State University Fullerton (1981-1984) with studies in accounting and business. Before the "internets" had been invented, he owned and ran (5) national newspapers in the United States of America from 1987-1998.  From 2004 to 2023, he owned and managed VT Foreign Policy retiring at the end of 2023.
Punish is also a recording artist.  He has over 100 original songs written. He records and produces music. A member of ASCAP, Punish has several songs placed in feature films. His music is promoted worldwide and played on all digital networks and net radio.
He is also the founder and owner of  Global Thinkers, a freedom media that helps free thinkers create real wealth.
Resources: Facebook –  YouTube – Apple Music – SoundCloud – Spotify –  X (Twitter)
Read Johnny's Full Bio at JohnnyPunish.com >>>
ATTENTION READERS
We See The World From All Sides and Want YOU To Be Fully Informed
In fact, intentional disinformation is a disgraceful scourge in media today. So to assuage any possible errant incorrect information posted herein, we strongly encourage you to seek corroboration from other non-VT sources before forming an educated opinion.
About VT
-
Policies & Disclosures
-
Comment Policy
Due to the nature of uncensored content posted by VT's fully independent international writers, VT cannot guarantee absolute validity. All content is owned by the author exclusively. Expressed opinions are NOT necessarily the views of VT, other authors, affiliates, advertisers, sponsors, partners, or technicians. Some content may be satirical in nature. All images are the full responsibility of the article author and NOT VT.