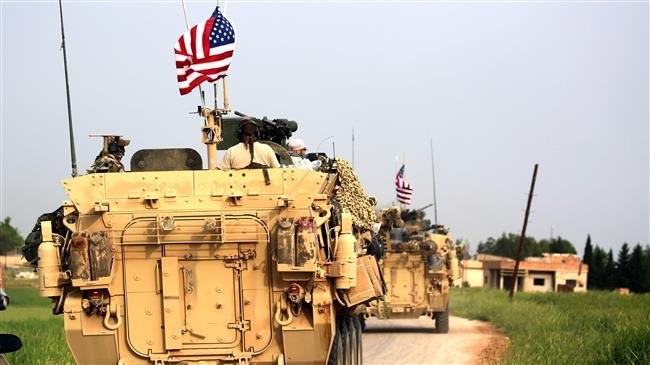 … from Press TV, Tehran
[ Editor's Note: Russia finally calls a spade a spade, discarding its usual soft shoe dance around the US Coalition terror war on Syria. It is accusing the US of Balkanizing Syria, something that VT has editorialized for months now. After the successful Sochi talks, the US coalition kicked into high gear to put its "alternate solution" in play.
Its announcing plans to build and train a three-division Kurdish "border force" in areas where no Daesh existed kind of gave up the ghost. The US pronouncement to Turkey that it would not continue arming the Kurds, well…that was just a plain, old-fashioned lie.
I had long said that with US troops on the ground and now ten bases in Syria's Kurdish region, it would stay there indefinitely, until it got what it wanted. This is not only a violation of international law on a grand scale, but also the UN charter.
We now live in an age where the US recognizes no restraints over anything that it wants, regardless of whatever agreements we have signed. We dispatch with them all simply by claiming that "it is a national security issue, so that gives us the right".
Of course, this same right is not given to others. This is the language of the thug, the mafia that extorts businesses in a community where it has the police and the courts compromised, like the Italian Mafia did for many years in NY City.
They even had Hoover's FBI compromised, as he did not want to expose the Mafia political corruption, as then it would have no blackmail value. But he did love chasing bank robbers for the good press, and then of course chasing Soviet spies, but catching few.
Congress is fully aboard the US crimes in Syria, except for a handful like Rand Paul and some Democrats in safe districts. And yes, if Hillary were president she would be showing how tough she was with the Russians, Chinese, Iranians and Syrians, probably doing what Trump is now.
The tea leaves tell us the US wants its planes engaged by the Syrians, Russians, or even the Turks. If that were to happen, the US would just double its air power within a week, and the others are certainly aware of that.
That our military command is going along with this scam so easily is going to leave a bad stain on them. They will not be able to hide behind "taking orders". The people will see that they want a war for their own reasons. And we do like to fight people where we have massive firepower superiority.
The brass knows that these big military increases cannot be sustained without cranking up the combat level. We are being robbed here folks, and we do not hear nearly enough hell-raising about it. Where are all those who stopped the Obama bombing attack on Syria? I have never been prouder of Americans since then… Jim W. Dean ]

Jim's Editor's Notes are solely crowdfunded via PayPal
Jim's work includes research, field trips, Heritage TV Legacy archiving & more. Thanks for helping. Click to donate >>
– First published … February 13, 2018 –
Russian Foreign Minister Sergei Lavrov has warned of the likelihood of a US plan to continue its military presence in Syria for a long term in an attempt to create a "quasi-state" in the eastern areas of the country.
Speaking at a Tuesday press conference, Lavrov criticized the US for its "completely different" position with regard to its future military presence in Syria, adding, "We have a suspicion…. that the United States wants to stay there for a long time, if not forever."
"The Americans, in my opinion … are trying to act by dangerous unilateral steps. And by the way, these steps look more and more like part of a line for creating a certain quasi-state on a large part of the Syrian territory — on the eastern bank of the Euphrates and up to the Iraqi border," he added.
Moscow and Washington support opposing sides in the Syrian conflict. Russia assists the Syrian government and has been carrying out an aerial bombardment campaign against terrorist positions in Syria.
The US-led coalition has been conducting airstrikes against what are said to be Daesh targets inside Syria since September 2014 without any authorization from the Damascus government or a UN mandate.
The military alliance has repeatedly been accused of targeting and killing civilians. It has also been largely incapable of achieving its declared goal of destroying Daesh.
Lavrov warned that the US policies "undermine the territorial integrity of Syria," expressing hope that the UN will prevent "external players" from undermining the Security Council's road map for a peace process in the country.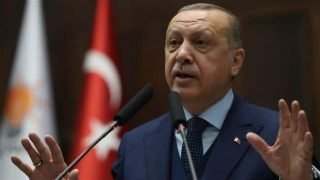 The Russian foreign minister pointed to the ongoing international efforts to hold peace talks between the Syrian government and the opposition and reaffirmed Moscow's support for participation of Kurdish factions in the process.
Russia, Iran, and Turkey have been organizing peace talks for Syria in the Kazakh capital of Astana since January 2017. Together, the three countries have been acting as guarantor states for the peace process.
Capitalizing on the achievements of Astana, Russia on January 29-30 convened a high-profile meeting on Syria — the Syrian Congress of National Dialog — in the Russian port city of Sochi.
One Syrian opposition faction boycotted that meeting, and some non-political groups opposed to Damascus later accused the UN of "rewarding" Russia "upfront" by dispatching Special Envoy de Mistura to the event before securing concessions from Russia and the Syrian government.
Russia and Iran are Syrian government allies. Turkey is an ally of the Syrian opposition. The collective efforts of the three countries, including the brokering of agreements that have significantly reduced fighting in Syria, have made an impact on the ground in the Arab country.
The Sochi conference took place just days after the ninth round of UN-led Syria talks failed to achieve tangible results. That round was exceptionally held in the Austrian capital, Vienna, instead of its usual venue of Geneva.
*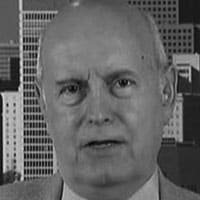 Jim W. Dean is VT Editor Emeritus.  He was an active editor on VT from 2010-2022.  He was involved in operations, development, and writing, plus an active schedule of TV and radio interviews.  He now writes and posts periodically for VT.
ATTENTION READERS
We See The World From All Sides and Want YOU To Be Fully Informed
In fact, intentional disinformation is a disgraceful scourge in media today. So to assuage any possible errant incorrect information posted herein, we strongly encourage you to seek corroboration from other non-VT sources before forming an educated opinion.
About VT
-
Policies & Disclosures
-
Comment Policy
Due to the nature of uncensored content posted by VT's fully independent international writers, VT cannot guarantee absolute validity. All content is owned by the author exclusively. Expressed opinions are NOT necessarily the views of VT, other authors, affiliates, advertisers, sponsors, partners, or technicians. Some content may be satirical in nature. All images are the full responsibility of the article author and NOT VT.