… from Press TV, Tehran
[ Editor's Note: We have to take all of Wolff's comments with several grains of salt. He cites no sources for his claims and has a vested interest with his book sales to keep the drama at a pitch.
That said, if Jared did something stupid, and then Trump, too…thinking that shoehorning a family member into the White House would give him a safe channel for doing some hanky-panky on the side, I think his or their chances of getting away with it would be close to zero.
And I don't base that on personal animosity. I base it on observing the hubris; and the history it has had as a key factor in the powerful falling from grace.
The Kushner family may be stretched out financially. Dad Kushner had the prison disease, wanting to make a big score to highlight that he was a tough survivor, with his paying the highest price ever for a building in New York City.
The family paid too much for 666 Fifth Avenue, with a balloon mortgage due this year. Efforts to find a big pocket to step in to take it over have been a dry well.
Surprisingly, the option the Kushners were pushing is tearing it down and rebuilding twice as big, with someone else's money of course.
There have been rumors that Daddy Trump was giving Jared face time with people like the Saudis, hoping they might want to buy some influence with the Trump family by banking the Kushners out of their 2018 mortgage problem.
Jared is supposed to be divested from family business operations, so his getting caught trying to use his "unpaid position" to send some big deals their way could be his undoing. Who knows what other investigations could be going on in the background that could pop up?
We shall have to wait and see, but not too long, as Mueller will do whatever he is going to do before the midterms, as the public will be expecting it… Jim W. Dean ]

Jim's Editor's Notes are solely crowdfunded via PayPal
Jim's work includes research, field trips, Heritage TV Legacy archiving & more. Thanks for helping. Click to donate >>
– First published … February 24, 2018 –
The author of the explosive top-selling book exposing the inner workings of US President Donald Trump's White House insists that the president's son-in-law and senior adviser Jared Kushner will be indicted in special counsel Robert Mueller's ongoing probe into alleged Russia election meddling and will consequently turn on Trump.
Speaking at London event Friday evening to promote his book, Fire and Fury, author Michael Wolff further opined that Kushner's indictment will come in the "bloodiest time in this administration," suggesting that Mueller's investigation could prompt Trump's biggest crisis yet prior to the midterm US elections next November, when it is highly anticipated that the ruling Republican Party will lose its control of both houses of the US Congress.
"There is a pretty good possibility at this point that Jared will be indicted," Wolff said as quoted in a Huffington Post report on Saturday in response to a question at the book-signing event on whether Trump would ultimately "fire his own daughter?"
"So the more direct question is will Trump throw his son-in-law under the bus, and then the corollary to that is, will his son-in-law throw his father-in-law under the bus?" Wolff emphasized. "And I think the answer to both of those questions is 'yes'."
According to the report, while discussing the incredibly high turnover rate of White House staff at the London event, Wolff was also asked about his opinion on Kushner and his wife Ivanka Trump, who are among the most influential people in the US president's inner circle despite their inexperience in foreign and political affairs.
Describing the couple as "the most entitled people on earth", Wolff further underlined that they have "not one scintilla of relevant experience to this job. Not one. And suddenly they are the most important people in the world."
The development came as Kushner remained the center of controversy after the resignation of White House aide Rob Porter prompted Chief of Staff John Kelly to change the rules for obtaining a security clearance.
Rob Porter resigned after his two ex-wives accused him of domestic abuse.
Kushner remains among dozens of White House aides operating under an interim clearance, not yet fully cleared due to complications in their backgrounds. In the case of Kushner — a rich, Jewish businessman from New York — his financial links have taken a long time to examine.
Kelly had set Friday as the deadline for adjudicating the cases of Kushner and others in clearance limbo. According to a source familiar with the issue, the situation has caused tensions between Kushner and Kelly.
Trump, meanwhile, has left it up to Kelly to decide on Kushner's security clearance, saying at a joint news conference with visiting Australian Prime Minister Malcolm Turnbull that Kelly "respects Jared a lot and General Kelly will make that call" on how to resolve the issue.
With Kelly seated nearby, Trump added, "I have no doubt he will make the right decision."
Trump further praised Kushner, who is the administration's point man in the so-called Israeli-Palestinian "peace talks," pointing out that he serves without a salary.
*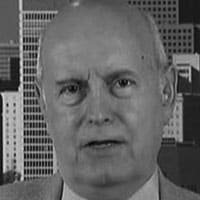 Jim W. Dean is VT Editor Emeritus.  He was an active editor on VT from 2010-2022.  He was involved in operations, development, and writing, plus an active schedule of TV and radio interviews.  He now writes and posts periodically for VT.
ATTENTION READERS
We See The World From All Sides and Want YOU To Be Fully Informed
In fact, intentional disinformation is a disgraceful scourge in media today. So to assuage any possible errant incorrect information posted herein, we strongly encourage you to seek corroboration from other non-VT sources before forming an educated opinion.
About VT
-
Policies & Disclosures
-
Comment Policy
Due to the nature of uncensored content posted by VT's fully independent international writers, VT cannot guarantee absolute validity. All content is owned by the author exclusively. Expressed opinions are NOT necessarily the views of VT, other authors, affiliates, advertisers, sponsors, partners, or technicians. Some content may be satirical in nature. All images are the full responsibility of the article author and NOT VT.