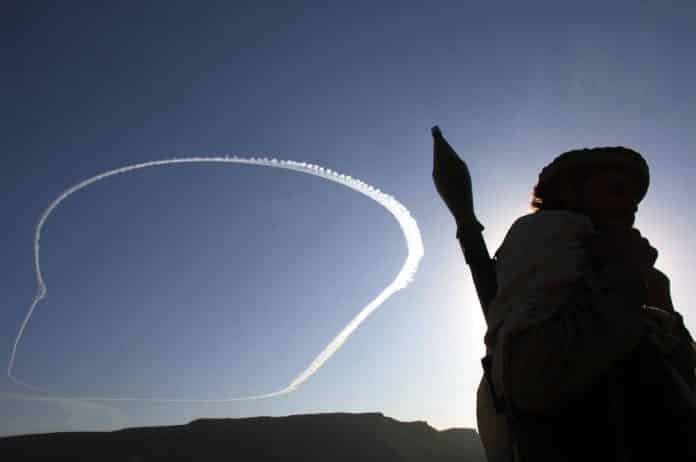 … by Samson Simon Sharaf for VT
President Ashraf Ghani of Afghanistan has held out an olive branch to Afghan Taliban offering direct negotiations. The offer includes a ceasefire, constitutional review, recognition of women rights, prisoner swaps, new elections and rehabilitation of militants.
At first glance it appears as a very bold move with all the right captions; too lucrative to be ignored. But there is a question. Does a predominantly US backed Northern Alliance government with a sprinkling of western educated Pashtuns have the capability, capacity and credibility to implement such a broad based initiative unless it has full international and regional backing? Historically, the answer is discouraging.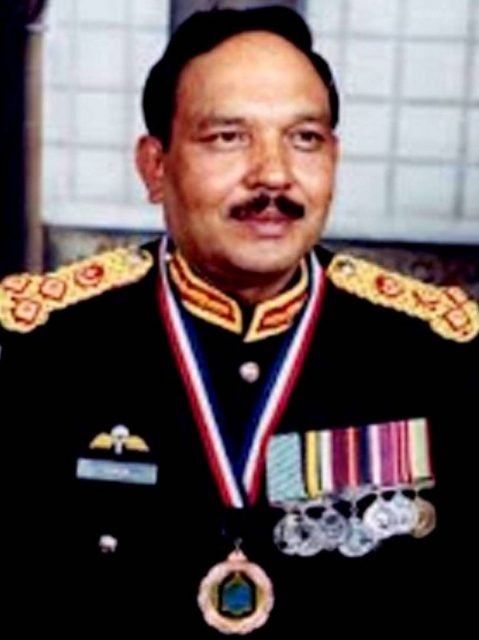 There is over three decades of mutual suspicion and hostility between Taliban and Northern Alliance. They had overcome it in 1996 through a Pakistan sponsored reconciliation plan that was ditched by USA. Acrimony grew after their leader Ahmad Shah Masood was killed in a suicide attack by Al Qaida; a clear move to widen the gulf between North with Taliban. The gulf did widen and more. After the US invasion, the Taliban view the Kabul Regime as a US puppet that does not reflect the aspirations of the majority.
The initiative comes in the backdrop of two contrasting perspectives. One relates to US Policy in Afghanistan and region and second to Taliban.
President Trump announced a new military surge in Afghanistan probably timed with the spring offensive. With Pentagon hailing the peace initiative with typical twists, it appears that President Trump's bombast of a new surge hit snags in the elevation of force levels. Certainly mere 4,000 combatants bringing the total to 14,000, is insufficient to defeat an adversary that has survived the intense aerial campaigns of very high NATO-ISAF force levels (over 140,000 combatants, air and sea platforms) for 15 years.
On the question of Taliban demanding direct talks, America maintains that lethal air strikes have crippled Taliban and forced them to bow for talks. But reality defies this. A mere calculation suggests that if the Taliban did not buckle in past, why would they now when the adversary is ten times less capable.
Taliban surge before the spring offensive was perhaps a reaction to President Trump's threats? Taliban had intensified raids in Afghanistan with over 10,000 casualties, some in high security zones. Also, ground deployments challenge US notions of supremacy. Taliban control over expanses between US-ANA held garrisons has actually increased. Taliban have permeated the strong security shield through agents, sympathisers and turncoats.
Though US spokespersons are quick to blame the Taliban for growing narcotics trade in Afghanistan, it is street knowledge that these barons have US backing. Taliban have also found sympathy with new friend like Iran and Russia.
Chinese are already showing willingness to engage them. There are parties that would want instability. This includes USA. It is also a boon for Afghan warlords and drug barons reflected in the appreciation of Afghan currency.
This is rhetoric to satisfy US domestic audience. Back home, criticism of US policies is intensifying. Taliban control is substantiated by US researchers who now view the conflict as a drag. The Guardian reports that "American critics have questioned how 14,000 troops can succeed where 140,000 deployed under Barack Obama could not. Daniel DePetris, an analyst, argued that the revamped military strategy is a flop and the annual $45bn (£33bn) cost a waste of money".
Acknowledging that the Kabul Government cannot survive without US support; does the initiative have unstinted US, International and regional backing? The IFs and BUTs coming from US ambassador to Kabul John R. Bass at the conclusion of Kabul summit has already dampened the Afghan initiative by saying, "The United States welcomes Afghan plans for peace talks with the Taliban but will keep up pressure on the terrorists until they are concluded".
What does this pressure and conclusion mean? He also commented that the initiative was "a pretty significant achievement indicating that all the countries of the region want the conflict to be resolved and all are prepared to help".
In is not known if he was referring to the quadrilateral dialogue comprising Afghanistan (Afghan Government and Taliban), Pakistan, the United States, and China that China wants to restart, or the recently concluded FATF that is punitive.
The first is objective and second subjective. Moreover what does US ambassador mean by "before they are concluded"? Deriving the most positive tone this means before Taliban are disarmed. Coercively it means bringing Pakistan and Taliban to knees.
Pentagon's Chief Spokesperson Dana Whit went further saying that "Taliban need to support the Afghan constitution and abandon terror and violence if it wants peace talks with the US". This is a clear departure from Ashraf Ghani's initiative of revising the Afghan constitution. USA wants Taliban to disarm before talking to them. Ambassador Bass and Whit also made implied references to Pakistan. What followed was a clear hint at resurgence of military diplomacy.
Taliban insist that they do not wish to negotiate with a puppet regime but rather with the real power broker, United States of America. Neither are they 'over and out', nor 'high and dry'.
Regional countries like Iran and Russia are already courting them. But despite such complexities, USA wants to shape a particular environment of US strength and Taliban weakness before it dictates its own terms for a truce. If true, this is diplomatic gobbledygook.
USA realises that the rotator arm to clear the Afghan train wreck is Pakistan. For the past four decades, they are in knowledge that Pakistan exercises influence over the Taliban whose majority is Pashto speaking. To cover its military failures of past, it dumps all blame on Pakistan.
America's closest ally India trumpets and amplifies this narrative by describing Pakistan the only evil that destabilises the region that includes Afghanistan and Kashmir. This is why the now defunct LeT also becomes part of the narrative. This is how the tag team works against Pakistan.
USA is already having a fresh look at its punitive list. Pakistan is signatory to many international agreements and conventions that could be exploited for pressure. The aim is to use the archaic failed tool of sanctions.
Already US has updated its minority watched list and succeeded to put Pakistan on the FATF Grey list. Economic pressure is mounting through hitmen making Pakistan's economy more and more dependent. So far Pakistan has withstood pressures because its potential is too strong to succumb to such sidekicks.
IF USA is sincerely following an international consensus than it is essential that it rejuvenates the quadrilateral dialogue and expands it by also including Russia and Iran? It is this regional context that can give credibility to President Ashraf Ghani's initiative.
The writer is a political economist and a television anchor person
ATTENTION READERS
We See The World From All Sides and Want YOU To Be Fully Informed
In fact, intentional disinformation is a disgraceful scourge in media today. So to assuage any possible errant incorrect information posted herein, we strongly encourage you to seek corroboration from other non-VT sources before forming an educated opinion.
About VT
-
Policies & Disclosures
-
Comment Policy
Due to the nature of uncensored content posted by VT's fully independent international writers, VT cannot guarantee absolute validity. All content is owned by the author exclusively. Expressed opinions are NOT necessarily the views of VT, other authors, affiliates, advertisers, sponsors, partners, or technicians. Some content may be satirical in nature. All images are the full responsibility of the article author and NOT VT.