By Gordon Duff, Senior Editor
Can you handle the truth or are you happy to believe what the MSM and RKM feed you?  When it comes down to the RKM, do realize that they control the alternative media as well?
In fact, they invented it.
It all began again, when the fake lawsuit against Iran, a country that obviously had nothing whatsoever to do with 9/11, levied a $6 billion toll.  Israeli groups in the US rigged New York courts, were responsible in part for the coverup of 9/11. And it goes on every day, every minute, every email, every fake conference, they lie and lie until we die.
Iran wanted to fight back and turned to the "troofers," the remaining supposed "hardcore" of activists who are supposedly trying to convince the world that 9/11 was an "inside job."
What Iran found is more Israeli agents, the entire 9/11 "troof" movement is, pure and simple, weaklings, narcissists and a very real "hardcore" of Israeli agents, some part of the original 9/11 terror act itself, others brought on board to control opposition, seed fakery and manage the intellectual and moral midgets that are the "troofer" community.
The Real Friggin' Troof
First of all, let's get one thing straight.  There is no real "troof" community.  There are people with suspicions, lots of conjecture and much more wild rumors spread by paid agents of Israeli and Saudi intelligence.
Real information comes from leaks.  Those who leak have real information, they worked on real investigations for real agencies and face real prison for leaking information.  They also face death, and many have been murdered to keep 9/11 silent.
In a recent interview with RT, investigative journalist Seymour Hersh noted that it was the Obama administration that most effectively silenced leaks.  His real sources dried up and the media outlets for his stories stopped taking the controversial ones.  Obama had to be protected, he was allowed to go after Bush and Cheney but when Obama got in, anything that outed government wrongdoing was "verboten."
We can go further, our sources have faced threats, not just prison, but continual physical threats, stalking, interference in their lives in every imaginable way, over the past few years.
The "troofers" have no sources and don't have to deal with this kind of problem, they simply make up stories about energy weapons or, and this is the one we are most suspicious of, talk about "magic fairy dust" that brought down the towers.  This last one we have confirmed is an odd tale that was either invented by Israeli intelligence or taken over and spread by them.  Some involved check out as OK, but others who have pushed the "nanothermite" tale are known agents of Israel or both Israel and the US Department of Energy.
What is key is that 9/11 is not a stand-alone project, but rather the culmination of a long ongoing effort that began during the Reagan administration to destabilize the United States.
9/11 allowed the formation of new agencies and massive new funding mechanisms that have virtually drowned the US and its institutions.  As we all know, wars lead to poor thinking and hatred, which are invariably an embarrassment when the war is over.  During both World Wars of the last century, America propagandized its own, locked up Japanese, turned on the massive domestic German/American community, and spewed every imaginable lie.
Those lies turned our own history into a farce. Lies have become the new religion, the demonization of Hitler, the holocaust legends, the failure to look behind the curtain at what the real overclass is about.  It has never been money or power, about control of resources, not at the Rothschild/bloodline/black nobility level.
The motivations are esoteric even inter-dimensional, they transcend physical existence.  The religion of the overclass is beyond our reckoning, steeped in what is clumsily described as satanic or sexual.  Pedophilia and ritual sexual abuse is a component but, at heart, human suffering is the real product, with a "why" that gives answers no one wants to hear.
If you have come to wonder why so many people don't seem like people to you at all, why what they do is so foreign, so inhuman, so inexplicable, you are only beginning to ask the questions.  Only a few, an unhappy select few, understand how we are fighting for our lives and the nature of the enemy.  No religion even approaches the sickness of reality.
But I digress:
9/11
Let's talk a bit about 9/11.  It won't make a difference.  I am selling no books, I don't do lecture tours and I don't really care if CNN decides one day that it has to begin telling the truth.
What I am giving you was given to CNN in 2014.  Those at the highest levels in Washington also have exactly what I am laying out here.  What I will put on paper has been proven out through validation from many directions including FBI investigators who have come forward and top scientists at our nuclear labs.
Below is one of the debriefing notes for the real 9/11 investigation, one run through the US Department of Energy, the IAEA, the CIA, the FBI and a privately funded group of "blue ribbon" investigators under the personal supervision of former president George H.W. Bush.
The errors in the text are purposefully placed there to identify the sender as a form of code.  This is something you would typically never be told.  Don't spread it around.
On May 4, 2014, I received a packet of material from an anonymous source claiming the material was part of a suppressed 9/11 investigation.  The source claimed to be Russian Naval Intelligence and the short note with it said the material had been given to CNN and one other person but had not been published because of pressure.
It intimated that I was their last chance and they chose me because I was a "true blue Marine."  You just can't make stuff like this up.
The last cryptic note on the email said it was NOT from Edward Snowden.
In the material were scientific documents, dozens of them, discussing nuclear weapons design, blast patterns, radiation issues, and such.  Many dated from the Manhattan Project in the 1940s and showed declassification dates after 9/11.  They had been kept secret for decades.
The narrative discussed a very different world than publicly perceived, one where nuclear weapons were used covertly and often, where nuclear material was sold on the world market and were nations not known to possess nukes really had them, Brazil, Saudi Arabia, South Korea, Taiwan, and others.
It also described 9/11 as a nuclear event and discussed the types of weapons the investigative team thought were used and where those weapons came from.  Names like John O'Neill, Roland Carnaby, Mike Dick, Jeff Smith, and John Wheeler III were referenced as team members.  Only Mike Dick and Jeff Smith are alive today.
Mike Dick survived an assassination attempt and Jeff Smith is in hiding.  The others were murdered.
I was questioned on this by the FBI and they have the information given above and more.
The documents looked at two investigations, one from the Clinton era, the 1990s, and the other post 9/11.
DOE Complicity in Nuke Thefts
As with the Department of Homeland Security today, the Department of Energy has always been led by someone controlled by Israel.  During part of this investigation, it was Bill Richardson, former Democratic governor of New Mexico.  Others were allegedly involved as well including diplomat Tom Countryman and terror czar Richard Clarke.
The nuclear material theft and trafficking ring that planned 9/11, according to documents, was led by Benjamin Netanyahu, F.W. De Klerk of South Africa, Patrick Fitzgerald of the US Attorney's office in New York, and Edgar Bronfman, a Canadian liquor producer.
Other names would be added but these were what was given, not the list I would have thought but the truth seldom is what is expected.
Sources at the highest levels of the National Security Councils of Clinton and Bush have verified much of what is above.  We take it as "confirmed."
Here is how it was laid out:
The US had begun disassembling nuclear weapons at a massive level after the START treaties of the early 1990s.  Many of the weapons had plutonium pits that were decaying past use anyway and those were taken apart first.
The materials given included a detailed analysis of the numbers of weapons decommissioned, their size and type, and the age of their pits and place of manufacture.
All were disassembled and stored at the Pantex facility in Amarillo, Texas.
Key to the investigation was established that all records of how many pits were decommissioned and stored at Pantex were lost or destroyed.  America has no record of much of its nuclear weapons material.  Records of literally thousands of nuclear weapons are missing. This was much of the documentation.
This was blamed on both the Pentagon and the Department of Energy, some through poor leadership and organization and some through outright wrongdoing.
Decayed nuclear pits are useless unless matched with their specific lot partners.  It takes two matchings partially decayed plutonium pits, each with PU240 levels too high, to make one good one and which pits match which is a huge national secret.  This is how we protect our stockpiles.
But that information, according to confirmed sources, was passed on to the plotters by inside sources in both the Clinton and Bush organizations.  One such transfer was witnessed by a high-level source of ours.  Benjamin Netanyahu was the recipient of the pit matching documents at an embassy reception.  We have all the details, it was a "Neocon fest."
A group was put together under former President George H.W. Bush to investigate the possible theft of nuclear pits from Pantex.
One of our sources was the scientific officer on that team working directly with Bush and members from other agencies.  He was IAEA, a physicist who had worked in Iran, Syria, Israel, and across Africa on nuclear proliferation issues.  We have a copy of his UN passport with all pages and his IDs along with photos with UN teams in Golan, Africa, and around the world.
The Bush led team investigated the theft of 350 nuclear pits, plutonium pits, from Pantex from as early as 1993 onward.  The pits were removed and loaded onto refrigeration trucks that normally carry meat and carried to West Texas where they were "repackaged" at a fertilizer plant there.  It is alleged that, sometime later, efforts were made to "clean" the site.
From there, the pits were taken to the Port of Houston and then transferred to the Canary Islands.  There they were placed on planes and flown to the Polisario region of Western Sahara to an iron mine owned by F.W. De Klerk.
There they were sorted, using stolen American nuclear secrets.  There they were kept, free from satellite surveillance and scrutiny, until they were sold to clients which may have included North Korea and Pakistan, among others, too many others.
The received report alleged that nuclear weapons from this source or missing W54 warheads that were used to build the devices used on 9/11.
Yes, the Department of Energy, the agency that manufactures and regulates America's nuclear arsenal, working with the University of California at Los Alamos, headed the post 9/11 investigation and worked with materials from the earlier Bush investigation.
It was the Bush group that was called to the World Trade Center, after immediate reports of ionizing radiation from the site of the kerosene/jet fuel "pancake" of the 3 towers, according to the "Harley guy" later to have been exposed as an Israeli operative.
Here, before the dust settles, we are given what the 5 years long half-billion-dollar fake investigation was tasked to find.
Now we return to 2014, documents we don't understand, lots of physics, lots of math, lots of diagrams, and a story involved Fort Lee, New Jersey and Mohammed Atta, convicted head of the 9/11 plot and his meetings, recorded and logged by the FBI, with Israeli "art students" who lived in Fort Lee, a few blocks away.
The Fort Lee link gives the background on the FBI investigation of events prior to the series of attacks on 9/11, some now suppressed, and the background links to nuclear documents.
These are solid proofs including photos of the safe houses and real-life specifics on the how and why of 9/11, for those with an attention span.
The original and only 9/11 investigation ran from September 11, 2001, to an undisclosed date in 2003 when a preliminary report was issued to the White House.
From there, the Department of Energy Preliminary Report on Events of 9/11 was, according to confirmed sources, sent to congressional leaders, the Pentagon, the Supreme Court, and security agency personnel only at the highest levels.
The information here has been in the hands of these people and key members of the press, particularly the Fox/Murdoch organization, for 15 years.
Here is what the report stated:
9/11 was the result of nuclear weapons planted by Saudi and Israel intelligence groups operating throughout the New York area, many as "art students"
Weapons were placed under the twin towers in moving vans parked in specific places selected for reasons the DOE did not know.  (Later, the DOE learned that the devices were planted under the freon tanks in the twin towers, something they learned when they read the works of Dmitri Khalezov, a former Soviet nuclear anti-proliferation investigator.
A grand jury investigation, headquartered in Houston, had identified witnesses, issued gag orders, and was holding all physical evidence including the radio jammers used to block New Yorks's emergency frequencies.
The Fort Lee attack, an attempt to destroy the George Washington Bridge, had a side benefit, it was going to take down all communications for the stock markets.
NYPD blocked attacks to destroy the Lincoln and Holland Tunnels, isolating Manhattan.
Those arrested on 9/11, over 80 of them Israeli intelligence operatives, were released to Bernie Kerik, Rudy Guiliani's police commissioner or to Israeli operatives using FBI identification.  They were later flown out of the country under the guise of being members of the bin Laden family.
The weapons used on 9/11 were flown into the US through the Teterboro Airport in New Jersey, hidden either in diplomatic cargo or on a private plane able to evade customs.  They should have been picked up on VELA satellites tasked to identify nuclear cargoes but no such report was made for unknown reasons.  The weapons were loaded onto moving vans and driven into Manhattan.  There is no information that the nukes were ever at an Israeli consulate.
The DOE report believed Building 7 to have been destroyed with more than one very small nuclear weapon.  No information on type or placement was in the report.
Building 7 was described as having a structure with a strengthened subway station at its heart and a series of underground tunnels linking it to the other towers.  These tunnels may have been used, the report stated, in planting weapons and moving personnel and equipment.
The report detailed moves against the New York Port Authority, radio jamming, use of their facilities, as key to the operation against Manhattan.
The destruction of the World Trade Center was managed through the use of MRR (minimum residual radiation) weapons that would have only irradiated a small area of Manhattan and that radiation would have subsided in 72 hours.
The use of fire hoses at the site due to the extreme temperatures of nuclear demolition, however, would have exposed first responders to lethal doses of radiation which would lead to cancers such as multiple myeloma.
I then reached out to those listed including Jeff Smith and the University of California/Sandia National Laboratory at Los Alamos, New Mexico.
There we were to begin a two-month-long dialog with the writers of the report who displayed what we took as frustration at having their work buried and an official report they saw as wildly inaccurate issued.
The DOE employees, all nuclear weapons experts, confirmed that we had their real report but warned us that some documents may not have been properly declassified for the public.  We then sent them our documents which they redacted in areas of formulas in particular.
They told us that the new altered formulas were done to make our publication useless to nations with burgeoning/covert nuclear programs.
We then began sending them information on the 9/11 Truth movement including information on nano-thermite and possible energy weapons.
When they saw the nanothermite report they noted that one of their own represented as a "materials engineer" was actually a former DOE employee who they identified as a team leader on nuclear weapons trigger design.  We were mildly shocked at the odd coincidence.
The scientists made clear that they had been blocked in finishing their report once they made it clear that all evidence led to nuclear weapons use.  They were very interested in what we had learned from our own sources that might confirm their hypotheses.
When we sent them a link to Khalezov's book, they set a team on it, finishing it overnight and getting back to us with questions for Khalezov.  It was his access to data on the placement of freon tanks that, according to the Sandia group, filled in a gap in their calculations.
They had been unable to account for the energy demonstrated that brought down the towers as, according to Sandia, nukes alone would not have been enough.  When we showed them Judy Wood's work, they said they had seen it and that Khalezov's information bridged the gap for them.
Conclusion
This is a small portion of what transpired in the aftermath of 9/11.  The story goes everywhere, Israeli nuclear weapons trading, nuclear spies among the Bush and Clinton administrations, and the unmistakable fingerprints of a massive criminal conspiracy that supersedes governments themselves.
More importantly, the continued rearing of the ugly head of those responsible for 9/11 and its aftermath, as activists and "troofers," largely run out of the Tel Aviv and Haifa troll rooms, that and the "troofer" media darlings that keep the lie machine alive…
And so it goes.
Resources:
Debunking the 28 Pages, Top Secret 9/11 Document Revealed
The B-61, the more Usable Nuke
---
9-11 Syllabus and VT Nuclear Education Series – 2015
The Secret of America's Doomsday Waste
VT Nuclear Education: The History of Nuclear Weapons Design 1945 to 2015
VT Nuclear Education: The Uranium Hydride Bomb
VT Nuclear Education: Subcritical and micro fission explosives
VT Nuclear Education – Freon and the Hohlraum
The Secret Nazi role in Building the Atomic Bomb
How the Nazi A-Bomb Worked
VT Nuclear Education: Critical Mass
VT Nuclear Education: Laser and Nuke Weapon Calculator
VT Nuclear Education: Germany
9/11 Science: Craters and Explosive Damage
Neutron Bombs and Other Toys
NEO: Building Nuclear Case Against Saudis
VT Nuclear Education: The Secrets of EMP Weapons
VT Nuclear Education: Explosive Properties of Reactor Grade Plutonium
Nukes on Yemen, Confirming Proofs: Yield Estimation from Illumination Time
Nukes on Yemen, Confirming Proofs: Introduction to Nuclear Operations
Nukes on Yemen-Confirming Proofs: Calculating Nuclear Blast Yield from the Flash
How Israel Was Busted Nuking Yemen
Saudis Have Israel Nuke Yemen for Them
VT Warning of EMP Plot Confirmed by Guardian
VT Nuke Education: Thorium Warnings
VT Nuclear Education: CIA/Iran Trial and more disclosure
NEO – CIA Torture Report Ties Cheney/Bout to 9/11 Nukes
The DOE Defends Nuclear 9/11
---
9-11 Syllabus and VT Nuclear Education Series – 2014
Too Classified to Publish: Bush Nuclear Piracy Exposed
Nuke Cancer from 9/11 Revealed
9/11 NUKE DEMOLITION PROOF: Firefighters Radiation Cancers "Off the Scale"
Doc Submitted By Russian Intel
Constructing the Nuclear Child
VT Nuclear Education Series
Nuclear Education Series: Dimona Classified
VT Nuclear Terrorism Education Series
VT Nuclear Education: Undeniable Proof of 9/11 as a Nuclear Event
VT Nuclear Education: As the Hammer Drops
VT Nuclear Education: Mossad/N. Korea Links, MOX
Nuclear Roundtable: America's Nuclear Arsenal
Officials Cite "Thermo-Nuke" in 9/11 Demo
VT Nuclear Education: Fission Based Thermobaric Weapons
IAEA investigators: Audit reveals the US, not Iran the Problem
VT Supporting Material on 9/11, Nuclear Physics and Disclosure Issues
VT Nuclear Education: Antigravity
NEO – Mini Nukes and M16: The Economy of War (must read)
VT Nuclear Education: Nukes in Iraq, Confirmation UPDATED
VT Flexing Its Nuclear Muscle (must read)
Nuclear 9/11 Revealed: Theories and Disinformation, the Misguided and the Inhuman (must read)
VT Nuclear Education: Tactical Nuclear Warfare (must read)
VT Nuclear Education: Early Reactors
IAEA investigators: Audit reveals US, not Iran the problem (must read)
VT Nuclear Education: History of Mini-Nukes (must read)
VT Nuclear Education: Answering the Hype (must read)
VT Nuclear Education: A Funny Thing Happened on the Way to the Atom Smasher (must read)
VT Nuclear Education: LENR Neutron Distribution
Einsteins Theory on Magnetic Buoyancy
VT Science: Fuel Cell Technology
VT Science: The Farnsworth Fusor
VT Science: HAARP
Fusion: Junk Science For Rubes
NEO – Nuclear Threats Enter the Mainstream (must read)
VT Science: NASA's Low Energy Fusion VooDoo/DooDoo
The Connection Between Aurora and Black Triangles (Redux)
Jeff Smith on Upcoming Able Danger Leak
VT Nuclear Education: Japan
VT Nuclear Education: Detonations and Deceit
9/11 Hokum: Deconstructing Christopher Bollyn and Steve Jones
Why are the Commanding Generals being Sacked?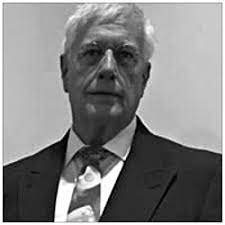 Gordon Duff posted articles on VT from 2008 to 2022. He is a Marine combat veteran of the Vietnam War. A disabled veteran, he worked on veterans and POW issues for decades.
Gordon is an accredited diplomat and is generally accepted as one of the top global intelligence specialists. He manages the world's largest private intelligence organization and regularly consults with governments challenged by security issues.
Duff has traveled extensively, is published around the world, and is a regular guest on TV and radio in more than "several" countries. He is also a trained chef, wine enthusiast, avid motorcyclist, and gunsmith specializing in historical weapons and restoration. Business experience and interests are in energy and defense technology.
ATTENTION READERS
We See The World From All Sides and Want YOU To Be Fully Informed
In fact, intentional disinformation is a disgraceful scourge in media today. So to assuage any possible errant incorrect information posted herein, we strongly encourage you to seek corroboration from other non-VT sources before forming an educated opinion.
About VT
-
Policies & Disclosures
-
Comment Policy
Due to the nature of uncensored content posted by VT's fully independent international writers, VT cannot guarantee absolute validity. All content is owned by the author exclusively. Expressed opinions are NOT necessarily the views of VT, other authors, affiliates, advertisers, sponsors, partners, or technicians. Some content may be satirical in nature. All images are the full responsibility of the article author and NOT VT.