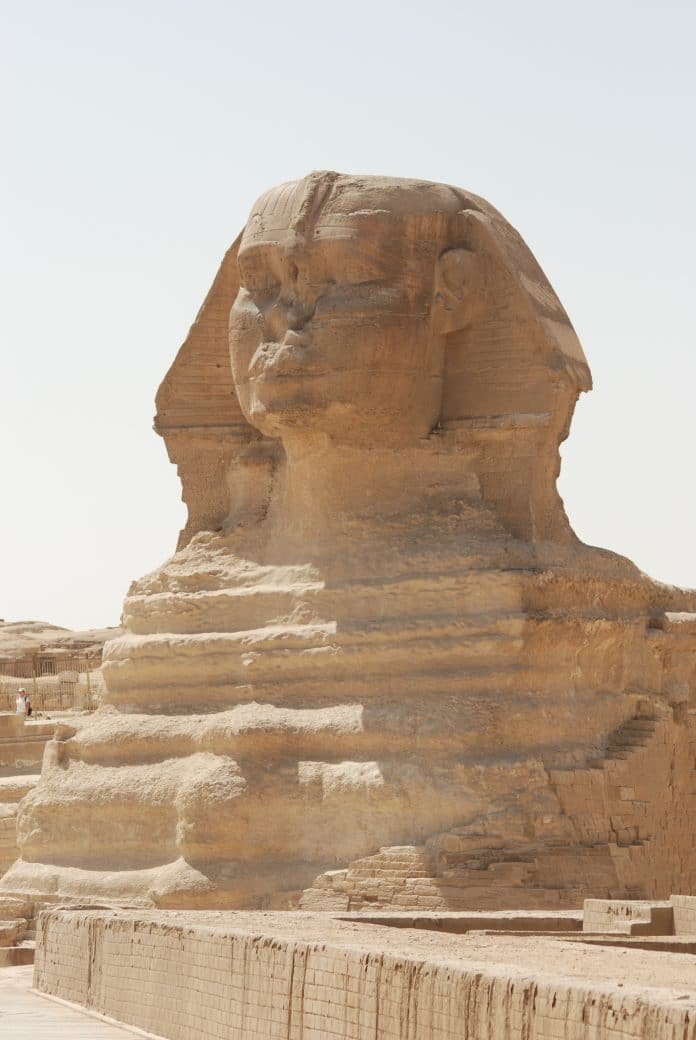 Previously, I put up an article about how we can help end suffering/the life for our loved pets when they are suffering from medical issues that cannot be cured or they have become so debilitated that they can no longer walk, cannot take adequate nutrition, handle going to the bathroom, etc., but cannot do the same for our humans.  I did not write that article but I agreed with it.  The fact that we are not allowed to give our human loved ones the same respectful end of suffering that we are able to choose for our animal loves is quite disrespectful, sad, and yes, could be viewed as cruel. I will revisit this idea/concept.
I do not know if any of you have been involved in the services of a hospice.  If you have, I am sorry for your loss and for the anguish you have felt when being involved in the decision to have your person go into hospice.
A facility that is labeled as hospice is where a person goes to die.  There is no other way to label this. You will have a doctor at the hospice facility and that person plus your regular physician will have to agree that you have less than six months to live.  Other members of the hospice team are the person who is in need of hospice and his or her family, nurses or nurse practitioners, social workers, councilors, physical and occupational therapists, speech or language pathologists, pharmacists, hospital aides, homemakers, and volunteers, those who know the family or those who just want to help a stranger.
Hospice care can be delivered in your home or in a facility.  The Medicare rule for receiving hospice is a life expectancy of 6 months or less (if you live longer, you can still receive hospice care if a hospice doctor or director certifies that you are terminally ill).  You can receive hospice care for two 90-day benefit periods, and if more time is needed for you to die, that amount of time can be followed by 60-day benefit periods. If you do not care for your hospice provider, you are allowed to change one time during the benefit period.  You will be recertified as terminally ill after you have reached the end of the first 90-day period.
Of course, if you are deemed to not be terminally ill, first of all that would make you very, very lucky, and secondly you can stop hospice care at any time.  You can also stop hospice care if you no longer want to be there. If you wish to reenter hospice care, you can do so at a later time.
What is hospice care?  There are varying levels.  I am going to discuss the "voluntary stop eating and drinking" or VSED.  The United States Supreme Court has recognized a person's choice for VSED as a   legal right. A person can refuse medical treatment, therapies and this includes fluids and food. The choice for VSED is to refuse all food and liquids by mouth or feeding tube.  People choose this manner of hastening death because they think that dying will not be prolonged.
What are the preparations for VSED? If this way of dying is your choice, you will talk with your doctor about your plans. Then there might be the arrangement for medications to keep you comfortable.  I am not clear on how feeling extreme thirst and hunger can be eliminated.  You will have to complete an Advance Directive which states that you have voluntarily given up eating and taking fluids along with withholding all life-sustaining therapies and any efforts for resuscitation if your heart stops or you are unable to breath on your own, or both.
Then you may find someone to help you in your end of life endeavor. This could be difficult as many believe withholding fluids and food are barbaric practices.  If the illness/disease you have is not likely to kill you within six months, you will probably be subjected to a psychological exam to ensure that you are of sound mind and not just depressed about your illness/suffering.  Then saying good bye and getting your affairs in order would probably be on your list of last items to do.
People who stop eating and drinking usually die within 10 days, but some can take weeks to die.  If a person is already quite physically debilitated, the process can take less than 10 days.  No guarantees as to how long this process will take.
Now we come to the pain, discomfort, etc. of lack of liquids and food for the body.  Those who are already in a great deal of pain, let's say, due to bone pain from metastatic cancer, will be on large doses of pain medication which will likely cause unconsciousness.  The sensation of being thirsty, which is something your body does to keep you hydrated, can be quite powerful.   Whether you receive palliative sedation is up to your physician.
The point I am trying to drive home here is that why must humans go through all of these physical, mental, and emotional hoops if he or she is ready to stop fighting his or her disease and its eventual dire consequences? If you really are finished with and want to throw off your mortal coil since it is not treating you well, then you should be able to accomplish that without going through the motions I have described above.  You should not have to starve yourself to death.  You should not need to go into an electrolyte hell that lack of potassium will provide. You do not need to face extreme dehydration. This is my opinion. You can disagree with me but please do not cite that to end your life is not God's will.  You could also wonder why God would let you get sick with some noncureable malady in the first place.
Back to the focus here.  You will only be allowed to pursue VSED if you hide away, or if you have signed an Advance Directive, and/or are under some sort of medical care while remaining at home or in a care center, such as a hospice facility. You should not have to wait days, even weeks to die when you are in pain, the grips of nausea, cannot care for yourself, etc. and have no hope of these symptoms going away, of getting back to okay.
Generally, VSED is not available to a person with dementia or Alzheimer's.  To decide to use VSED, one must be deemed capable of making decisions and mentally competent.  If you have an advanced directive that prevents medical intervention or extreme measures, this includes food and liquids, then you can be placed on VSED, even if you have Alzheimer's or dementia because at the time you signed that directive, you were considered of sound mind.
As is so often the case, someone with dementia or Alzheimer's, who has moved to an assisted living facility, or is being cared for outside the home, will have a fall, due to confusion, maybe even lack of supervision, and will break a hip. This leads to surgery to repair the hip and depending on the level of Alzheimer's disease before the surgery, can have a bad outcome since the person may never be able to be fully conscious, and to understand why he or she is in so much pain. This could also happen with other types of surgery, such as for a bowel obstruction, not uncommon in those with Alzheimer's.
The end medical scenario can be a person, who is loved and is no longer recognizable as the person he or she was before dementia/Alzheimer's, the broken hip, and will become unable to come back to the mental level he or she had before surgery.  Whenever these types of patients are allowed to awaken from anesthetic, they have so much pain that they are unable to be left without restraints, scream, cry, cannot advance toward a situation for rehabilitation, and are thus kept heavily sedated.  They cannot comprehend or understand what is going on around them, what is happening to their body, why they are in so much pain.  Now we have a scenario that moves this person toward a hospice situation.  He or she cannot be rehabilitated to use that hip for walking as there can be no cooperation from a person who only feels pain and does not understand how to participate in future care.
With an Advance Directive, this person can be placed in hospice with VSED. Now we have a heavily sedated person who is not being given fluids, no IVs, no food, no feeding tube, nothing.  The family hopes for there to be a physical reason, such as bleeding in the brain from a possible head banging against the floor or a piece of furniture during the fall.  Maybe more tests will be done, maybe there will be a second and third opinion.  The medical side says that "Nothing" can be done to get your previous person back.  There is no hope of a good outcome.
Now your human loved one is not given fluids, IVs, food, tube feedings.  He or she is supposedly so sedated that he or she does not feel pain, thirst, hunger.  Knows nothing.  Feels nothing. Do we, on the outside of that body, know this is the case?  And then the wait begins……minutes, hours, days, perhaps weeks.  The family's grieving process will probably begin when your person is still alive.
Finally, to the purpose of writing these words……If this was your pet, you could make the decision at the beginning of the "not going to get better and is suffering" process and your vet can give the injection that will stop the heart.  I have been there, very sadly on more than one occasion After the injection there is nothing but immediate relaxation as the heart stops beating and any pain, feeling sick, anxiousness, etc. is stopped.  No starving, no withholding fluids, no sedation for days while the end inexorably arrives.
I was there for the last tortuous breaths of my father who did not choose VSED, but chose to fight it out, I suppose because he liked his life and wanted to hang around a bit longer because he had just survived teaching his daughter how to drive a stick shift automobile and life would certainly be uphill from that point onward. He had hope that he might beat lung cancer, but that was not to be. Not in his cards. There is no comparison to the end of my Dad's life and those of my pets. My Dad suffered until his last breath. The end of life process, outside of scenarios depicted on TV shows, is not quiet, over in a few moments. We do not know that the person who is dying, even though apparently comatose, is not hearing, thinking, horrified at what is happening to him or her.  How can euthanasia be acceptable for our pets and not okay for our beloved human? How is withholding fluids and food or causing someone to refuse fluids and food, in order to hasten death, not cruel and unusual punishment? Death is a cruel but inevitable fate for all of us.  Death that comes early due to illnesses/diseases is just plain wrong.  We simply have to be more real in dealing with the end of life……Carol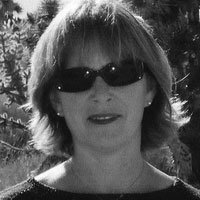 Carol graduated from Riverside White Cross School of Nursing in Columbus, Ohio and received her diploma as a registered nurse. She attended Bowling Green State University where she received a Bachelor of Arts Degree in History and Literature. She attended the University of Toledo, College of Nursing, and received a Master's of Nursing Science Degree as an Educator.
She has traveled extensively, is a photographer, and writes on medical issues. Carol has three children RJ, Katherine, and Stephen – one daughter-in-law; Katie – two granddaughters; Isabella Marianna and Zoe Olivia – and one grandson, Alexander Paul. She also shares her life with her husband Gordon Duff, many cats, and two rescues.
ATTENTION READERS
We See The World From All Sides and Want YOU To Be Fully Informed
In fact, intentional disinformation is a disgraceful scourge in media today. So to assuage any possible errant incorrect information posted herein, we strongly encourage you to seek corroboration from other non-VT sources before forming an educated opinion.
About VT
-
Policies & Disclosures
-
Comment Policy
Due to the nature of uncensored content posted by VT's fully independent international writers, VT cannot guarantee absolute validity. All content is owned by the author exclusively. Expressed opinions are NOT necessarily the views of VT, other authors, affiliates, advertisers, sponsors, partners, or technicians. Some content may be satirical in nature. All images are the full responsibility of the article author and NOT VT.