Yes, Trump is a puppet of the Israeli regime. Yes, the Israeli regime wanted to overthrow Assad from the beginning of the Syrian war. Yes, the regime is just passing its diabolical agenda to the Trump administration.
But we as American should hold Trump accountable precisely because he was the man who attempted to resurrect the "America First" principle throughout his presidential campaign. The "America First" principle can historically be traced back to Charles Lindbergh, a military officer and aviator who opposed perpetual wars.
Lindbergh was also cognizant of the fact that there was a sizable number of Jewish individuals who were indeed pushing for wars in Europe. He argued that there were three groups of people that were pushing for wars: "The British, the Jewish, and the Roosevelt Administration."[1] Lindbergh declared:
"Instead of agitating for war, the Jewish groups in this country should be opposing it in every possible way for they will be among the first to feel its consequences. Tolerance is a virtue that depends upon peace and strength. History shows that it cannot survive war and devastation."[2]
Lindbergh was against anti-Semitism, but he moved on to declare that the British and a number of Jewish individuals "wish to involve us in the war. We cannot blame them for looking out for what they believe to be their own interests, but we also must look out for ours. We cannot allow the natural passions and prejudices of other peoples to lead our country to destruction."[3]
Lindbergh perceived that perpetual wars would contribute to America's demise, and the best way to stop these diabolical enterprises is to attack those who are incoherently articulating them. It's just a simple political equation. The "America First" policy didn't leave the United States behind at the dawn of the twentieth century. In fact, people like Henry Ford supported it, and it helped produce the baby boomers.
In short, "America First" was a legitimate policy which sought to keep America out of trouble and which sought to maintain a stable economy by reducing or eliminating wars in Europe and elsewhere. In other words, it was good for the whole world.
Donald Trump, however, thinks that he can implement the "America First" principle by sleeping with the very people who are pushing for perpetual wars in the Middle East and elsewhere. It simply doesn't work.
"My foreign policy will always put the interests of the American people and American security above all else," Trump said back in April of 2016. "That will be the foundation of every single decision that I will make. 'America First' will be the major and overriding theme of my administration."[4]
This "America First," said Trump, seeks to replace "randomness with purpose, ideology with strategy, and chaos with peace."[5] "From this day forward," Trump said during his inaugural address, "It's going to be only America first. America first."[6] Obviously the vast majority of Americans seemed to have loved Trump's mojo because he apparently knew how to play political games for Israel.[7]
And what have we got so far? Peace in Syria? Peace in Venezuela?[8] Peace in Afghanistan? Peace in Yemen? Trump again said in March of 2016, "At some point, we cannot be the policeman of the world."[9]
I did write during the presidential election that "America First" and an unconditional alliance with Israel are polar opposite. If one has to survive, then the other has to die. What Trump has progressively done is that he has allowed the Israeli regime to dictate his foreign policy and thus essentially killed his "America First."
Why are we still in Syria? Why are our men and women being sent in that small country? Why does the Trump administration now agree "to an indefinite military effort" in the region?[10]
Well, no US official can forthrightly flesh out for the American people why we continue to spend millions and perhaps billions of dollars in that region. Trump again said in 2016 that he was going to "bomb the shit" out of the ISIS. Trump was also very critical of terrorist states like Saudi Arabia.[11]
Yet Trump ended up supporting terrorist organizations in Syria because Israel told him that it was legitimate and because the same terrorist organ is fighting the Assad government. Now Trump is telling us that if Assad attacks the civilian population in Idlib, the United States is "going to get very, very angry."
How stupid can we be? The majority of the civilian population supported Assad in Syria, and now Assad is planning to slaughter them? Can US officials and Israeli puppets stop annoying decent Americans with their completely crazy theories? The Wall Street Journal has even amazingly declared that "President Bashar al-Assad of Syria has approved the use of chlorine gas in an offensive against the country's last major rebel stronghold"![12]
The only way the Trump administration can summon these stupid ideas is because they are in bed with the Israeli regime, a diabolical entity which never ceases to suck the blood of innocent people in the Middle East and elsewhere. In other words, Trump has sold America to Israel.
---
[2] Ibid.
[3] Ibid.
[4] Jose A. DelReal, "Trump, pivoting to the general election, hones 'America First' foreign policy vision," Washington Post, April 27, 2016.
[5] Ibid.
[6] Krishnadev Calamur, "A Short History of 'America First,'" Atlantic, January 21, 2017.
[7] Jake Sherman, "Poll: Voters liked Trump's 'America first' address," Politico, January 25, 2017.
[8] Ernesto Londoño and Nicholas Casey, "Trump Administration Discussed Coup Plans With Rebel Venezuelan Officers," NY Times, September 8, 2018.
[9] "Transcript: Donald Trump Expounds on His Foreign Policy Views," NY Times, March 26, 2016.
[10] Karen DeYoung, "Trump agrees to an indefinite military effort and new diplomatic push in Syria, U.S. officials say," Washington Post, September 6, 2018.
[11] Ibid.
[12] Dion Nissenbaum, "U.S. Says Syria Plans Gas Attack in Rebel Stronghold," Wall Street Journal, September 9, 2018.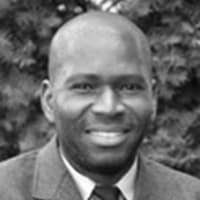 ATTENTION READERS
We See The World From All Sides and Want YOU To Be Fully Informed
In fact, intentional disinformation is a disgraceful scourge in media today. So to assuage any possible errant incorrect information posted herein, we strongly encourage you to seek corroboration from other non-VT sources before forming an educated opinion.
About VT
-
Policies & Disclosures
-
Comment Policy
Due to the nature of uncensored content posted by VT's fully independent international writers, VT cannot guarantee absolute validity. All content is owned by the author exclusively. Expressed opinions are NOT necessarily the views of VT, other authors, affiliates, advertisers, sponsors, partners, or technicians. Some content may be satirical in nature. All images are the full responsibility of the article author and NOT VT.