…from Press TV, Tehran
[ Editor's Note: It was a pleasure actually to hear the golden spoon, High Negotiation Committee head terrorist whining like a you-know-what, but they are a little late.
The days of these thugs in suits living in five-star hotels and chowing down in fine restaurants on the Saudi dole may be over. Employment prospects might be a little bleak, as after the war is over, more stories will be coming out on the details of the US and Gulf proxy terror war on Syria.
The Syrians might be treading lightly on that, as they need the money from the Gulf that the princes will be spending to buy political and business influence inside Syria and continue the goal of getting rid of Assad, "by other means" as they say.
The Gulf States would still like a pipeline through Syria, as the Israelis have one planned for their offshore fields to go into Italy, a long and expensive package which I still cannot grasp where the underlying funding would come from, as this would put the Zionists out in front.
Maybe this sudden interest in Syria by the Gulf states has more to do with their knowing that the fields off Syria's northern shore actually go inland, giving it ownership of the offshore fields that are congruous under international law. That would give Syria the money to fund all of its own development.
The Gulf States might see a good move to offer to fund all the development fields and pipeline, if they could ship some of their product through it, too. The High Negotiating Committee people might find themselves driving cabs.
Wouldn't that be special? … Jim W. Dean ]

Jim's Editor's Notes are solely crowdfunded via PayPal
Jim's work includes research, field trips, Heritage TV Legacy archiving & more. Thanks for helping. Click to donate >>
– First published … January 06, 2019 –
Syria's Saudi-backed groups are desperately calling on world nations to stop rebuilding ties with the government of Syrian President Bashar al-Assad.
Speaking to reporters in Riyadh on Sunday, Nasr al-Hariri, the head of the Syrian opposition's so-called High Negotiations Committee (HNC), said he was surprised that some Arab leaders, who once backed anti-Assad forces, were now seeking reconciliation with Damascus.
"We do not have the power to stop this reconciliation," Nasr Hariri told reporters in the Saudi Arabian capital Riyadh, where he is based. "We still hope there is a possibility for (these countries) to revisit their decisions."
Last month, Sudanese President Omar al-Bashir – who has, over the past years, built good relations with Saudi Arabia and the United Arab Emirates (UAE) — became the first Arab head of state to pay an official visit to Damascus and sit down for talks with Assad.
Days later, the United Arab Emirates (UAE) re-opened its embassy in the Syrian capital. Bahrain also followed suit, adding that the Syrian embassy in Manama had been operating "without interruption." Jordan is also reported to be considering normalizing with Syria.
Syrian "opposition" urges countries not to reconcile with Assad Who exactly is this clown Nasr al Hariri from Riyadh speaking for in Syria ? Jaish Islam is gone, he must mean the Saudi leadership of #HTS SA has no influence over any group in Syria https://reut.rs/2LUi8sS 

Syrian opposition urges countries not to reconcile with Assad

Syria's chief opposition negotiator said on Sunday he was surprised by countries rebuilding ties with the Syrian government and urged them to reverse their decision.
Kuwait indicated last week that more Arab countries were going to re-open their diplomatic missions in Damascus in the "coming days," even though such decisions need a green light from the Arab League first.
The Arab League suspended Syria's membership in 2011, as foreign-backed militants declared war against Assad. The League now needs to reach a consensus before reinstating Syria.
"We do not think it would be a sound step to readmit Syria into the Arab League. We think this is a decision that won't be in the interest of the political process," Hariri said.
Saudi Arabia and some other US-allied Arab regimes of the Persian Gulf region were the main regional backers of anti-Assad militant groups, providing them with money and weapons as part of a program coordinated by Washington.
Seven years into the deadly conflict, however, Assad has been able to score major victories against Daesh and other terrorist groups, purging them from most parts of the country with help from Iran, Russia and the Lebanese resistance movement Hezbollah.
Around 10 months after the outbreak of militancy in Syria, Assad had predicted in an address to a group of Syrian youths that "the same Arab countries that are now hatching plots against us return to Damascus to apologize."
"This is nothing new to us. We Syrians are noble Arabs and will not back off from our position," he added.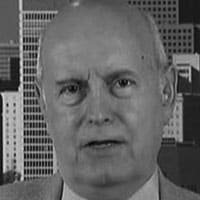 Jim W. Dean is VT Editor Emeritus.  He was an active editor on VT from 2010-2022.  He was involved in operations, development, and writing, plus an active schedule of TV and radio interviews.  He now writes and posts periodically for VT.
ATTENTION READERS
We See The World From All Sides and Want YOU To Be Fully Informed
In fact, intentional disinformation is a disgraceful scourge in media today. So to assuage any possible errant incorrect information posted herein, we strongly encourage you to seek corroboration from other non-VT sources before forming an educated opinion.
About VT
-
Policies & Disclosures
-
Comment Policy
Due to the nature of uncensored content posted by VT's fully independent international writers, VT cannot guarantee absolute validity. All content is owned by the author exclusively. Expressed opinions are NOT necessarily the views of VT, other authors, affiliates, advertisers, sponsors, partners, or technicians. Some content may be satirical in nature. All images are the full responsibility of the article author and NOT VT.