…from Press TV, Tehran
[ Editor's Note: The EU needs to get its act together, jumping on board the US-Trump freight train of deposing another South American country, showing that American Jingoism is still alive and well in the 21rst century.
We are well into the freak show about the starving Venezuelans, where no one on the depose Maduro freight train seems to have a media that can simply go into stores and hospitals in Caracas to video the empty shelves and waiting lines of sick people at hospitals.
The problem is not the availability, but the cost of these items due to the US sanctions which were designed crank inflation sky high to turn the people against Maduro. The real shortages are of things that require foreign exchange, and that has been caused by you know who, certainly not Maduro.
BTW, I am not pro-Maduro. I think he is a big clown of sorts, but Venezuelan politics is their business, not mine. The Venezuelan people seem to be onto the gringo game played so many time before in South America.
Mark Cook lays this all out in spades in his VT piece today, including how Maduro has been opening up new hospitals that provide free coverage, where across the border in Columbia a public hospital will not take you without insurance and the private ones require you to pay up front. If you are poor, tough shit.
No one in Western media is covering, as Cook reports, that the UN and Red Cross are working full time on the ground to prevent the starvation claims of the NeoCons.  Western media is in the bag again.
Fortunately the EU has come full square on rejecting a military intervention, and I assume this includes the usual false flag inspired one.
There has never been a word about this "other side" of the story in corporate media, long sold out to the fake news Intel barons that plague us today. Yesterday's video of opposition protesters at the border torching aid trucks with Molotova cocktails to blame on Maduro went viral today.
VT has stated many times and will keep saying it, that this situation has nothing to do with politics, religion or national security. This is all being done by international gangsters that have infiltrated governments and their security organs to serve their interests and who reward traitors very well for their services.
The uber-criminal gangs have created a criminal ivy league aura for themselves where legions of current and ex-government people are tripping over themselves trying to get in on the action… Jim W. Dean ]

Jim's Editor's Notes are solely crowdfunded via PayPal
Jim's work includes research, field trips, Heritage TV Legacy archiving & more. Thanks for helping. Click to donate >>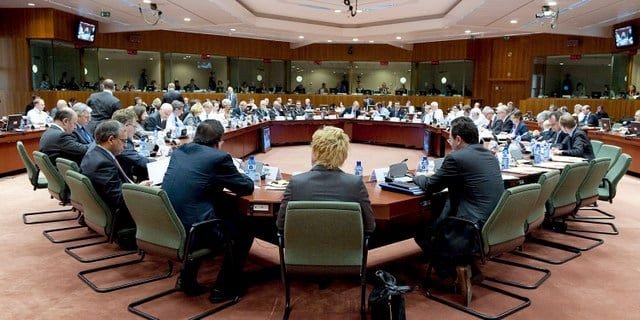 – First published … February 25, 2019 –
The European Union has rejected use of force and military intervention in Venezuela, calling for a peaceful resolution to the political crisis, favored by Washington, in the Latin American country.
"We must avoid a military intervention," Maja Kocijancic, the spokeswoman for the EU's foreign policy chief, Federica Mogherini, told reporters in Brussels, Belgium, on Monday.
"What is explicitly quite clear, from our point of view, is that we need a peaceful political and democratic and Venezuelan-owned resolution of this crisis," she said, adding, "This obviously excludes the use of force."
Venezuelan opposition leader Juan Guaido is in the Colombian capital of Bogota for talks with allies in the regional Lima Group of countries to ramp up pressure on President Nicolas Maduro and his democratically-elected government to step down.
Guaido, who is also the head of Venezuela's defunct National Assembly, said a day earlier that he had plans to propose in Bogota that the US consider "all options" to oust Maduro after a bid to bring in Washington-supplied aid was blocked by the Venezuelan military.
Media reports quoted a senior US official as saying that Vice President Mike Pence was expected to announce in his speech at the summit "concrete steps" and "clear actions" on the crisis in Venezuela.
The United States is the top foreign backer of Guaido, who declared himself as the interim president last month and won immediate recognition by most Western governments. US President Donald Trump has in the past said military intervention in Venezuela is "an option."
Hawkish US National Security Adviser John Bolton has canceled his trip to South Korea in order to "focus on events in Venezuela."
The so-called foreign humanitarian aid, which Maduro has denounced as a US plot to disguise an intervention in Venezuela, has now become the key focus of the standoff between the socialist leader and Guaido amid an economic crisis most significantly in the form of shortages of foodstuff and medicine.
Guaido claims that 300,000 Venezuelans could die without aid and that he would rally a million volunteers to start bringing the US shipments into the country.
The blockage of humanitarian aid at the Colombian border resulted in fierce clashes on February 22 between Venezuelan police and anti-government protesters who attempted to break through the barricaded Simon Bolivar Bridge to bring in the supplies.
The Venezuelan military has reaffirmed its support for Maduro despite Trump's threat of dire consequences if it does not abandon the president.
The country has been in political turmoil over the past weeks. The opposition has been holding widespread anti-government protests, blaming Maduro for the ailing economy, hyperinflation, power cuts, and shortages of basic items. It has been urging the president to resign while branding his re-election in the 2018 vote as a sham.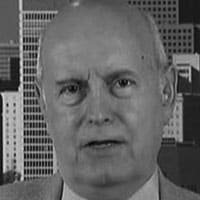 Jim W. Dean is VT Editor Emeritus.  He was an active editor on VT from 2010-2022.  He was involved in operations, development, and writing, plus an active schedule of TV and radio interviews.  He now writes and posts periodically for VT.
ATTENTION READERS
We See The World From All Sides and Want YOU To Be Fully Informed
In fact, intentional disinformation is a disgraceful scourge in media today. So to assuage any possible errant incorrect information posted herein, we strongly encourage you to seek corroboration from other non-VT sources before forming an educated opinion.
About VT
-
Policies & Disclosures
-
Comment Policy
Due to the nature of uncensored content posted by VT's fully independent international writers, VT cannot guarantee absolute validity. All content is owned by the author exclusively. Expressed opinions are NOT necessarily the views of VT, other authors, affiliates, advertisers, sponsors, partners, or technicians. Some content may be satirical in nature. All images are the full responsibility of the article author and NOT VT.