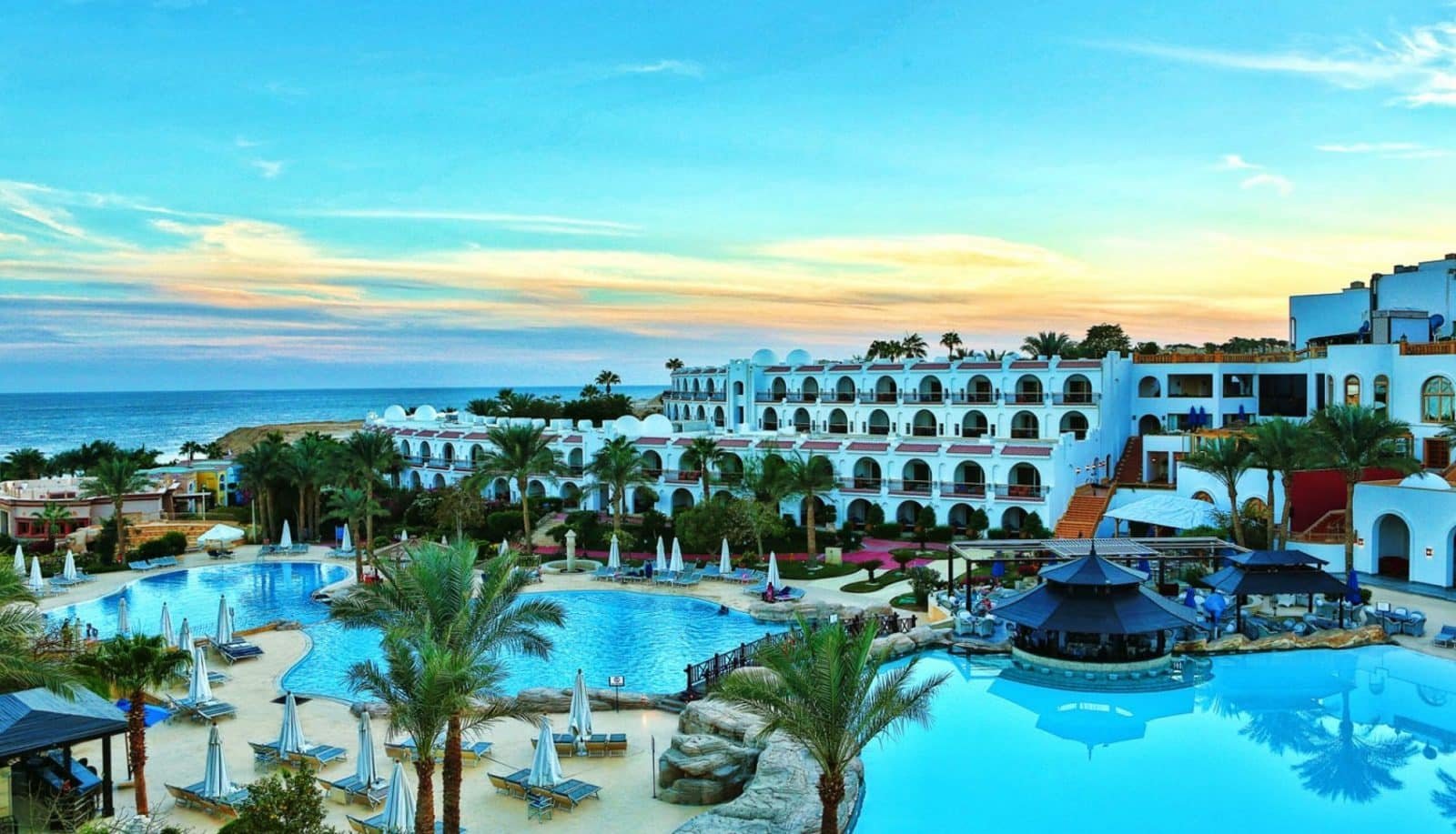 By Peter Paget for VT UK
Monday (Moon Day – Islamic) 25th February 2019 in luxury resort Sharm el Sheikh leaders could determine the future of the Middle East for the next decade as EU, CEN, SAD and Theresa May, British PM meet both openly and behind closed doors. Ostensively for economic talks to promote contact across a region that has grown in population from 92 million in 1950 to over 347 million in 2000 (latest figures available), it represents a major trading domain and the ninth largest economic group in the World, but there are deeper issues being discussed here that could derail everything !
Unspoken of in the MSM (main stream media) is the ongoing undercover wars which backdrop the situations in Syria, Iran and Israel with their Gulf States economic implications and the dependance of the EU, specifically Germany, on Russian natural gas. Germany currently uses 70% of its natural gas piped from Russia. It is a main export for Russia and a source of chagrin and annoyance to Trump and the White House, but a necessary fact of life. German industry is a huge consumer of energy and it needs to be on tap and not just brought in by natural gas tanker ships.
Hence the ongoing push for a new pipeline which would run directly from the Middle Eastern sources of the product through Syria and likely Turkey to supply Europe with this vital need and then a serious contender for the Russian export and a major source of Russian funding and World strength.
This battle to get the pipeline in, which is currently blocked by Assad in Syria, in bed with Russia on this issue, is the MAIN cause of the terrible 'civil war' in that sad land and the mercenary activities of ISIS and the other players in this complex and changing theatre. The stakes are high, very high.
The other major factor in this mix is obviously Iran with its own fossil fuel reserves and close associations with Russian interests. Hence the current obsession by the White House to in fact seek regime change in a land which used to be ruled over by the installed puppet Shah but then came under the domination of extreme Islamic religious Muellers. Iranians are NOT Arabs they are European, a mistake many make and they do not automatically think like Arabs, who have an historical nomadic tradition and very 'tribal' in a sociological sense. The Iranians have a very long civilised history and the current oppression of their culture by religious fanatics is most unfortunate, so one can understand the incentive for changing that condition. But by War? That is a miscalculation on the part of the White House, who thinks people are impressed by 'Shock and Awe' rather like Hitler thought the London blitzkrieg would bring the British to their knees in World War II. Wrong, it only unites a Nation, it does not cower olde societies.
However the wellbeing of the Iranian populace is not the concern of Western interests who have abused and milked the Middle East for centuries in true colonial traditions. It is an equal opportunity exploitation, which enriches the few and keeps the base populations in their place with medieval laws and practices. No, the focus of the policy is simply to get the resources of the region directly pipelined into Europe and undercut the Russians.
In the absence of being able to overthrow Assad and allow the pipeline through courtesy of Russian military support, which has actually currently won the anti ISIS war in Syria, although no one wants to admit that, claiming the US and its Allies for credit (defeating a faction they in fact created themselves, which then went rogue) the focus is now in the White House Inner Keep to take down Iran, as it being seen as a major supporter of Assad. Israel has been recently bombing Iranian assets in Syria and casting dire warnings to Iran should they retaliate on this tactical degrading but it is unlikely to make much difference as where as the Russians have lowered their input and presence in theatre, should the occasion arise they would likely again raise it to protect their man Assad and their important market share of gas sales into Europe.
Frustrated by all of the above the prosaic thinking in the White House seems to be taking a re-run of the excuse for the Vietnam War to perhaps instigate a suitable major moving public outcry against Iran with a dramatic false flag, or flags, one would unlikely be enough, both in the shipping lanes of The Gulf of Hormuz, the United States mainland and I suspect The United Kingdom, as has been done before (wink, wink, nudge, nudge). In defence of this outrageous theatre, which casually decimates lives in all our free World and the Middle East most tragically we need as informed retired Officers and savvy Members of the Intel community to get some sense into these redundant generals of destiny, who seem stuck in the syndrome of World War I commanders, who when defeated in battle just marched more troops to their deaths over the wire into the machine guns.
Hence by making it clear to the alternative media that the politically aware citizens of The United States, Great Britain and Europe are no longer going to be manoeuvred by these primitive sheep dog techniques into supporting military adventures upon a demonised 'enemy' for, in fact purely economic reasons is not going to happen. Certainly not in the British House of Commons where Theresa May commands only a minority government in a House, which now has seven waring factions over the forthcoming Brexit departure from the European Union. It is likely that various 'negotiations' are currently taking place behind closed doors with shuttered blinds in Sharm el Sheikh to cajole May into some kind of lip service to a 'peace keeping' operation in the Gulf area, which is code for going to war with Iran, on the basis of some atrocities, upon which we can only speculate. But these people lack imagination and their 'play book' only contains the scripts that have been used before; terrorist bombings, sinking ships, could we mention The Lusitania and Pearl Harbour (the old ships, Churchill knew) and any other issues to suitably get the general public 'on side' to 'doing something about it !' Futile though it may be. Are they really that stupid to think with the internet we buy into that – but of course it could be "fake news" – a wonderful new buzz word for shooting down anything that does not fit the handed down scenario of the hidden hands that write "televised news."
I totally agree that Iran needs regime change to free that intelligent and sophisticate people from the burden of an obsessive religious administration, but uniting them with a military invasion or major attack would not produce the required objectives and would bring in Russian back up to protect their own interest. One might try improving their economy and empowering their citizens to take back control – do I hear the words 'Arab Spring', sorry to be cynical, Libya only fell due to the incursions of large numbers of western trained mercenaries and that was only because Gaddafi was about to introduce a pan African gold backed currency (where did his 26 tons of the glittering stuff go – East a little I think?).
We are now in 2019, nearly the third decade of the 21st Century. We need to grow up and make it clear to the senile olde guard that we are not taking this Shi* any more. We are not going to waste our men and boys and women in some anarchic conflict to just keep the status quo going, prop up decaying political movements and walk blindly yet again into the domain of senseless profitable military procurements to allegedly defend our counties. We are older, smarter and more powerful than that and we can impact and guide our 'beloved' leaders in the use of our own public informed opinions and active media engagement. We are not sheep and we never were so please politicians, don't treat us like cattle or tithe indebted slaves.
In closing, on a brighter note (deep cynicism), modern 5th generation tactical nukes are very clean, measured weapons so a good idea to change out the older ones Saudi Arabia has for the new kit as it keeps down the fall out to a minimum and could produce a 'surgical strike,' notwithstanding a certain amount of 'collateral damage', that's code for killing some innocent people, and it is very good business as they each cost a fortune. So bring it on Donald, Let's Make America Great Again, after all the US economy depends on a good solid industrial military complex, as does quieter elements in France, Russia, China and the United Kingdom. What would all those useful workers do without that needed trade in death? Just be sure the chickens do not com come home to roust, or roast. Those who live by the sword risk ending by their own hand. Fall out knows no borders.
Biography:-
Peter Paget is a retired undercover British Intelligence Operative and Analyst with 53 years engagement with International situations and Crisis Emergency Planning. He is the author of, "Secret Life of a Spook," which gives an insiders view of the dark fall out of what never gets beyond the corridors of power, behind closed doors. He is credited at Medies (Environmental NGO) with various innovations in toxic protection of coastlines.
ATTENTION READERS
We See The World From All Sides and Want YOU To Be Fully Informed
In fact, intentional disinformation is a disgraceful scourge in media today. So to assuage any possible errant incorrect information posted herein, we strongly encourage you to seek corroboration from other non-VT sources before forming an educated opinion.
About VT
-
Policies & Disclosures
-
Comment Policy
Due to the nature of uncensored content posted by VT's fully independent international writers, VT cannot guarantee absolute validity. All content is owned by the author exclusively. Expressed opinions are NOT necessarily the views of VT, other authors, affiliates, advertisers, sponsors, partners, or technicians. Some content may be satirical in nature. All images are the full responsibility of the article author and NOT VT.