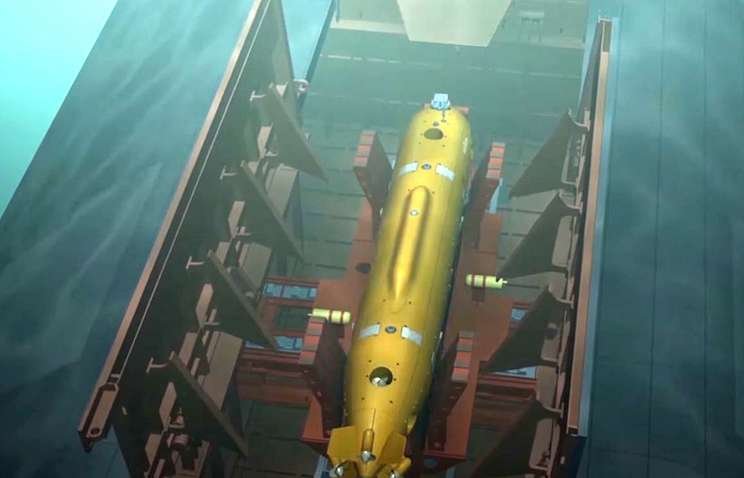 … from TASS, Moscow
"The Poseidon strategic underwater drone is hundreds of times cheaper than both the missile shield the US is deploying and American carrier striking groups."
[ Editor's Note: We have published the news of the debut of the Poseidon nuclear drone sub before, but what caught my eye in this new story was that it will have a mothership that can carry six of them.
I had earlier assumed that possibly older subs would be retrofitted to carry one of these, so when deployed, there would not be six in one pot. But looking back on it, the older subs would not have the state-of-the-art stealth ability needed for a mothership.
You can rest assured that NATO will be burning the midnight oil on how to detect these in a war time situation, where interdicting them before their launch position would be critical, and a big prize. The article describes it as "hard to detect".
That said, during a traditional shooting war conflict we could see a situation where a damaged mothership like this could be sunk with its six nuclear weapons somewhere in an ocean current that could have permanent environmental consequences.
So I have to ask NATO, "Do you still think it was cool to push your way right up to the Russian border and try to encircle China and Russia to gain the strategic advantage for a first strike?"
Russia was forced to not only respond, but to do so affordably in the only way it could, via  demonstrated "mutually assured destruction" capacity. So here we are, having come full circle.
It is not Khrushchev telling us "We will bury you", or communism is going to take over the world, where in a way we have reverse places with our American "unipolar", openly aggressive military stance. Has it made us more secure? I say no. Let me know what you think in the comments… Jim W. Dean ]

Jim's Editor's Notes are solely crowdfunded via PayPal
Jim's work includes research, field trips, Heritage TV Legacy archiving & more. Thanks for helping. Click to donate >>
– First published … March 06, 2019 –
The Project 09852 special-purpose submarine Belgorod that will be floated out in the second quarter of this year will be the first carrier of Poseidon nuclear-capable underwater drones, a source in the domestic defense industry told TASS on Wednesday.
"The Project 09852 special-purpose nuclear-powered submarine Belgorod will become the first carrier of Poseidons. It will be launched from the Sevmash slipway and floated out in the second quarter," the source said, adding that the submarine's further construction afloat will be completed and its dockside trials will be carried out throughout 2019. The Belgorod is expected to assume combat duty in 2020.
The special-purpose submarine Belgorod will be capable of carrying six Poseidon strategic underwater drones. The second basic carrier of Poseidon underwater drones, the Project 09851 submarine Khabarovsk, is expected to the floated out in the spring of 2020 and be made operational in the Russian Navy in 2022, the source added.
TASS does not have an official confirmation of this information yet.
In his state-of-the-nation address to both houses of Russia's parliament on March 1 last year, Russian President Vladimir Putin mentioned for the first time the country's efforts to develop a nuclear-powered unmanned underwater vehicle that can carry both conventional and nuclear warheads and is capable of destroying enemy infrastructural facilities, aircraft carrier groups and other targets.
The Russian president said at the time that the first submarine that would carry Poseidon underwater drones would be floated out in the spring of 2019. On the same day, Russia's Defense Ministry posted the first video of the drone's sea launch.
Before that, the Russian president said on February 2 that the key stage of the Poseidon trials had been completed. A source in the defense industry later told TASS about the completion of the trials of the drone's nuclear propulsion unit, which confirmed the weapon's unlimited range capability and a speed of over 200 km/h.
Poseidon drones together with their carriers – nuclear-powered submarines – make part of the so-called oceanic multipurpose system. The drone got its name following the results of open voting on the website of Russia's Defense Ministry.
A source in the defense industry earlier told TASS that the Poseidon drone being developed in Russia would be capable of carrying a nuclear warhead with a yield of up to 2 megatonnes to destroy enemy naval bases.
According to reported data, the Poseidon will feature an intercontinental range capability and an operational depth of over 1 km.
Poseidon to 'cripple' US missile shield
Russia's Poseidon strategic underwater drone will frustrate US efforts to create the global missile shield and its sea component, retired Rear Admiral Vsevolod Khmyrov said in late February.
"The Poseidon will make it possible to frustrate all the US efforts to create the global missile shield system and, primarily, its sea component," the rear admiral stressed.
It will be very hard for enemy defenses to detect and, all the more so, intercept seaborne drones, the rear admiral noted.
It is also very important that the Poseidon strategic underwater drone is hundreds of times cheaper than both the missile shield the US is deploying and American carrier striking groups, to which it will also pose a serious threat, the rear admiral said.
The Poseidon underwater drone has undergone a full cycle of bench tests, including the tests of its nuclear propulsion unit, and trials at sea ranges, he stressed.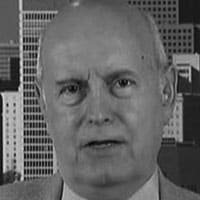 Jim W. Dean is VT Editor Emeritus.  He was an active editor on VT from 2010-2022.  He was involved in operations, development, and writing, plus an active schedule of TV and radio interviews.  He now writes and posts periodically for VT.
ATTENTION READERS
We See The World From All Sides and Want YOU To Be Fully Informed
In fact, intentional disinformation is a disgraceful scourge in media today. So to assuage any possible errant incorrect information posted herein, we strongly encourage you to seek corroboration from other non-VT sources before forming an educated opinion.
About VT
-
Policies & Disclosures
-
Comment Policy
Due to the nature of uncensored content posted by VT's fully independent international writers, VT cannot guarantee absolute validity. All content is owned by the author exclusively. Expressed opinions are NOT necessarily the views of VT, other authors, affiliates, advertisers, sponsors, partners, or technicians. Some content may be satirical in nature. All images are the full responsibility of the article author and NOT VT.