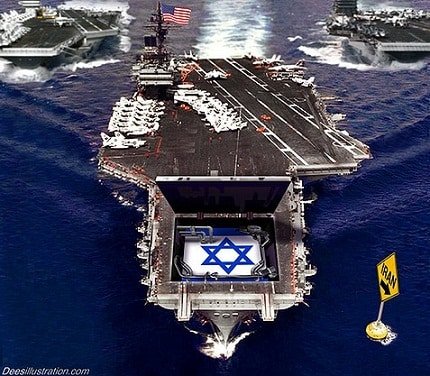 Note:
One scenario seems apparent –  The highest levels of the Iranian government have long been infiltrated by CIA/Israeli agents. We only need to remember the US was infiltrated by Israelis prior to 9/11. See Carl Cameron's report from 2001.
We have evidence of a political takeover in the controlled demolition of Tehran's 17 story PLASCO building on 1/9/2017. (Video) AE911Truth members attempting to warn IRAN of a False Flag were rebuffed as a "conspiracy theory" group by Iranian officials. But accusations of "conspiracy theory" would more likely come from a CIA/Mossad agent – not a loyal Iranian national. In any case the collapse of the Plasco building was never investigated and Pres. Rouhani lost interest in pursuing the truth of the collapse after he was later re-elected in the same year.
Jewish population numbers in Iran are the highest in the middle-east with the exception of Israel – a recipe for creeping Mossad control of the Iranian bureaucracy with a potential strangle-hold on the Rouhani regime.
Among other false flag opportunities, this deception will be the most likely source of the demise of the Islamic Dome of the Rock in a short but contrived war where Israel orchestrates both sides to destroy the Dome – perhaps by controlled demolition disguised as a bomb or missile. This deception could make way for the third Temple prophecy.  Following that there is little need to continue a bloody fight with Iran since the Rouhani regime appears to have already flipped to the Zionists. Relative silence from Russia is a clue that Putin may be willing to go along with it if Israel will limit the military exchange to the issue of the Dome.
If destroying the Al Aqsa mosque to make way for the Temple is the objective, we can look for a limited war with Iran while the world of Islam is left scratching their heads over the sudden turn of events with inevitable blow-back to US domestic security at airports and immigration security threats at the border. This outcome will be all on Trump and the neocons.
The Government Rag (Jack Mullen)
On May 16, 2019 By howardIn US News
In 2007, General Wesley Clark, Retired 4-star U.S. Army general and Supreme Allied Commander of NATO during the 1999 War on Yugoslavia, publicly told the world the United States was planning to take out 7 nations in 5 years.
In 1982, a research paper was release by the Association of Arab-American University Graduates, Inc. ,entitled "A Strategy for Israel in the Nineteen Eighties", this document refers to what is now called the Oden Yinon plan, after the author's name.  You may read more about the plan in the previous link, but in summary this is the part that is consistent with Wesley Clark's revelation.
The plan operates on two essential premises. To survive, Israel must 1) become an imperial regional power, and 2) must effect the division of the whole area into small states by the dissolution of all existing Arab states. Small here will depend on the ethnic or sectarian composition of each state. Consequently, the Zionist hope is that sectarian-based states become Israel's satellites and, ironically, its source of moral legitimation.
In a nutshell, the United States has been at war in the Middle East, for the purposes of Israel's plans for world domination since 1991 – 28 years! The longest War in American history.  These wars have no benefits for the people of America in any form. No harm was done to American citizens by the people being killed in this region of the world; worse America's wealth, world respect, Karma and legacy have  nearly all been stolen or destroyed by this – madman – operation which has usurp the American government and taken its military as a mercenary army.
I urge you to watch video below for a complete, but short, discussion of how this happened and who was involved and where we are headed.
Iran has done nothing to the United States and in fact is a peaceful nation which has not attacked another nation in hundreds of years.  This war is to fulfill Israel's fantasy of biblical prophecy, not on their God's timetable, but rather on the timetable of the madmen controlling Israel and the government of the United States.
Trump is Israel's President, Bolton Pompeo and a host of other religious fanatics using Christian Zionism as a reason, are supporting this war, which will ultimately become a World War bringing America's negative Karma back with terrible destruction.
Harold Saive is a Vietnam era Veteran (USAF) His civilian career spans 30 years as hospital administrator, electronics specialist, musician, Amateur radio operator and private pilot.
Activist interests include:
(1) Prosecution of perpetrators in the deliberate demolition of the Twin Towers and Building 7 on 9/11/2001.

(2) Expose media and government agency disinfo to bring an end to climate manipulation via covert aerosol dumps, that poison the breathable atmosphere with neuro-toxins and heavy metals and infect the human body and natural ecosystems with bio-engineered pathogens.

(3) End the Federal Reserve, an unconstitutional private central banking system.
ATTENTION READERS
We See The World From All Sides and Want YOU To Be Fully Informed
In fact, intentional disinformation is a disgraceful scourge in media today. So to assuage any possible errant incorrect information posted herein, we strongly encourage you to seek corroboration from other non-VT sources before forming an educated opinion.
About VT
-
Policies & Disclosures
-
Comment Policy
Due to the nature of uncensored content posted by VT's fully independent international writers, VT cannot guarantee absolute validity. All content is owned by the author exclusively. Expressed opinions are NOT necessarily the views of VT, other authors, affiliates, advertisers, sponsors, partners, or technicians. Some content may be satirical in nature. All images are the full responsibility of the article author and NOT VT.