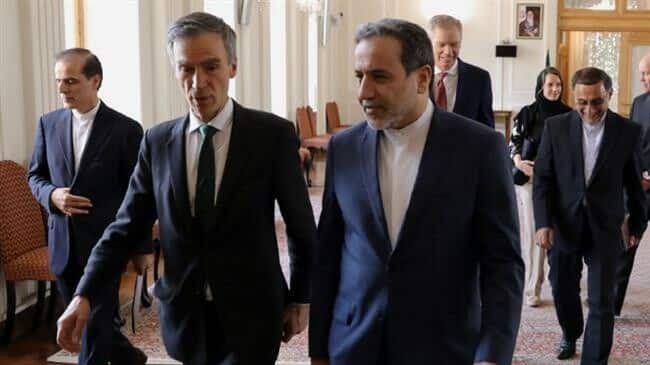 …from Press TV, Tehran
[ Editor's Note: Iran is calling a spade a spade, laying the ground work for its pulling back from the JCPOA conditions imposed on it by an agreement that others are defaulting on.
Tehran will no longer buy the 'its just around the corner" story regarding INSTEX being set up to begin trade normalization. Iran sees clearly that the Euros fear US sanctions more than an Iranian nuclear program.
The US sanctions generate immediate pain for the EU, while the latter might not inflict any pain at all, as Iran could have a nuclear program and never use a weapon. And if it did, it might only use the mini-nuke version, which others have been using for some time, when and where wanted, and for whatever reason.
VT has reported on mini-nuke usage for years now and has never been challenged by corporate media. We get the silent treatment. At least Iran has Trump wanting to negotiate a new agreement; while at VT, our tormentors do not want to negotiate about anything.
We all dodged a bullet with the US drone shoot down not triggering a conventional military attack response. The US claims that Iran was responsible – the claims without evidence – went over like a lead balloon.
All were happy to see Trump walk back from a shooting situation, as it would have been the classic stumbling into war. The US was of course responsible for playing a game, darting in and out of Iranian territorial waters, which gave the Republican Guard the right the fire, as the US would have done so in the reverse situation.
There should be Congressional hearings to review the strategy of provocative border incursions in sensitive areas without explicit top command approval, where they put their careers on the line for a goof… Jim W. Dean ]

Jim's Editor's Notes are solely crowdfunded via PayPal
Jim's work includes research, field trips, Heritage TV Legacy archiving & more. Thanks for helping. Click to donate >>
– First published … June 23, 2019 –
Iran says it is now convinced that the Europeans' political unwillingness, and NOT their inability, is to blame for their failure to fulfill their commitments under the 2015 agreement.
The remarks were made by Iranian Deputy Foreign Minister for Political Affairs Seyyed Abbas Araqchi in a Sunday meeting with British Deputy Foreign Secretary for the Middle East Andrew Murrison in Tehran.
"We are convinced that Europe's lack of commitment to its JCPOA undertakings was not because of its incapability, but lack of determination," Araqchi said."Europe is not ready to pay any cost for preserving the JCPOA," he added.
 "The European companies dare not to disobey the US Treasury Department's orders, which means Europe's lack of sovereignty, even inside its own borders," Araqchi added.
Back on May 8, on the first anniversary of the US withdrawal from the nuclear deal, Iran announced that it would suspend the implementation of some of its commitments under the deal, adding that it would stop exporting excess uranium and heavy water, setting a 60-day deadline for the five remaining parties to the deal to take practical measures towards ensuring its interests in the face of the American sanctions.
In his Sunday comments, Araqchi said the decision to reduce Iran's commitments under the JCPOA is a national and irreversible decision, and Tehran will keep scaling down its commitments until its demands are met.
Earlier in the day, Iran had vowed that it would suspend more commitments if the Europeans do not act seriously as per the accord.
"Be sure that if the opposite side does not carry out an appropriate measure within the next two weeks, we will take more steps to stop implementing our commitments," Kamal Kharrazi, who serves as the head of Iran's Strategic Council on Foreign Relations, said in a meeting with Murrison.
He, however, emphasized that Iran's suspension of fulfilling its commitments would not be tantamount to the country's exit from the nuclear accord, officially known as the Joint Comprehensive Plan of Action (JCPOA).
He added that Iran is resolute on the suspension of parts of its commitments under the JCPOA in accordance with the deal's text.
UK lacks proper understanding of world realities
In the Sunday talks, Araqchi also lashed out at the UK government's one-sided stances on regional issues, including its baseless accusations against Iran after the recent attacks on oil tankers, and said "it appears that the British government's entanglement with the predicament of Brexit has prevented it from having a correct understanding of the global realities."
He also said that London's "immature support for the bully-style measures of Washington will result in nothing but an increase in the Iranians' historical aversion to the UK policies."
Araqchi's comments came after Murrison accused Iran of being behind the recent oil tanker attacks, warning that Iran "needs to stop" what he called attacks in the Gulf of Oman.
Murrison said the UK believes Iran "almost certainly bears responsibility for the attacks" and that the UK is concerned over activities in the region.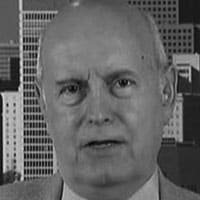 Jim W. Dean is VT Editor Emeritus.  He was an active editor on VT from 2010-2022.  He was involved in operations, development, and writing, plus an active schedule of TV and radio interviews.  He now writes and posts periodically for VT.
ATTENTION READERS
We See The World From All Sides and Want YOU To Be Fully Informed
In fact, intentional disinformation is a disgraceful scourge in media today. So to assuage any possible errant incorrect information posted herein, we strongly encourage you to seek corroboration from other non-VT sources before forming an educated opinion.
About VT
-
Policies & Disclosures
-
Comment Policy
Due to the nature of uncensored content posted by VT's fully independent international writers, VT cannot guarantee absolute validity. All content is owned by the author exclusively. Expressed opinions are NOT necessarily the views of VT, other authors, affiliates, advertisers, sponsors, partners, or technicians. Some content may be satirical in nature. All images are the full responsibility of the article author and NOT VT.