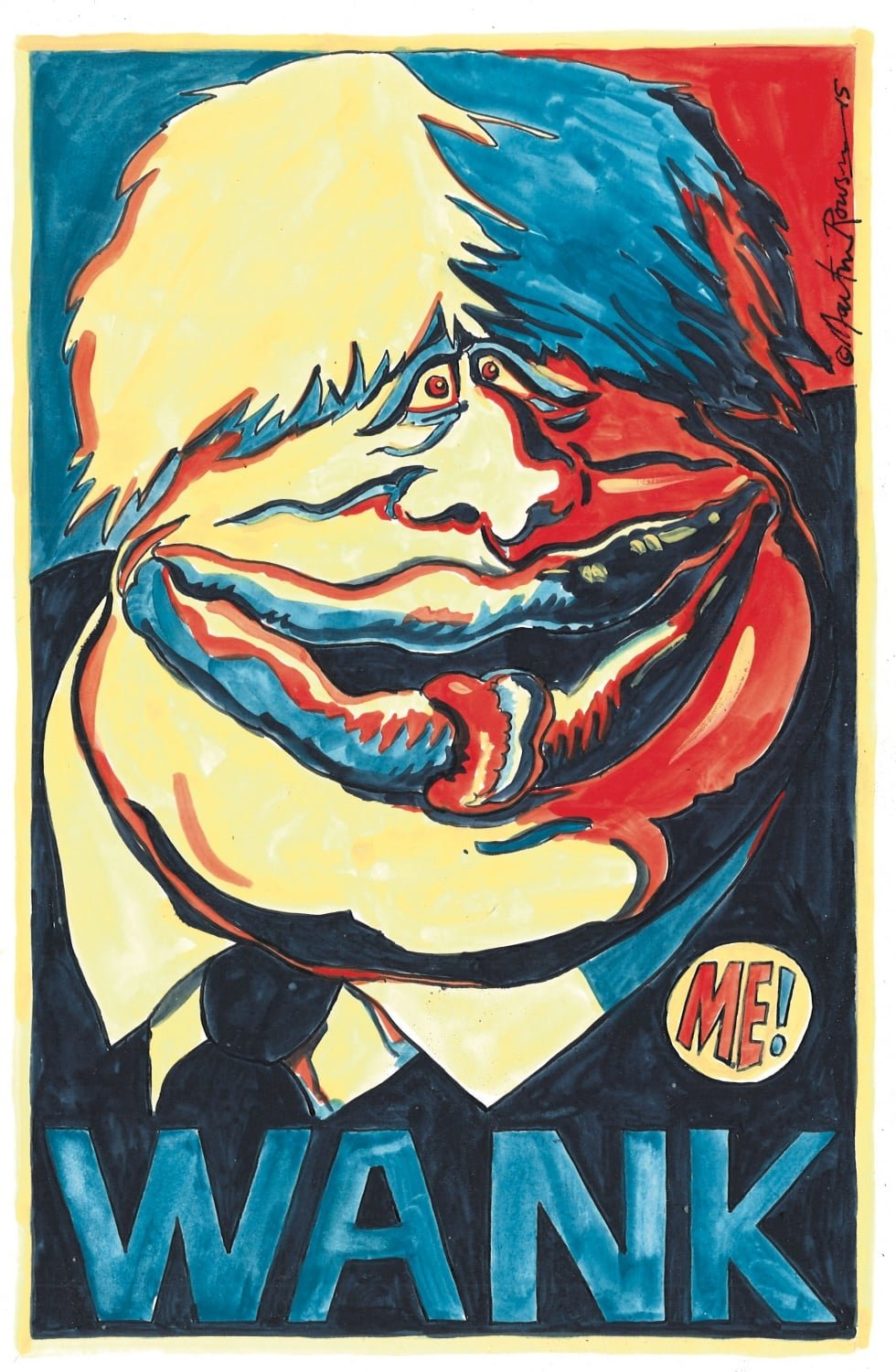 __________
Morning Star
The Tories cannot be allowed to choose who rules us
Jeremy Hunt's threats to involve Britain in a planned assault against Iran illustrate the left's need to go beyond a "stop Boris Johnson" mentality to build a movement that sweeps the Conservatives from power.
Hunt looks unlikely to win the Tory leadership contest. Reports that Johnson's camp lent votes to one or other candidate along the way in order to ensure he faced the easiest opponent in the final make sense. Hunt's ministerial career is a catalogue of embarrassments.
His strategy is clearly to enter the race as the "Establishment" candidate: his pitch to Tory members is about avoiding disaster. He predicts a Johnson government would rapidly fall apart and calls on him to commit to not holding a general election if Parliament refuses to back leaving the EU by Halloween, its latest deadline for doing so.
That is an extraordinary demand. The Foreign Secretary accuses Johnson of "cowardice" for avoiding a debate with him. Yet he asks for a promise that, if Parliament under Johnson proves just as unable to proceed with Brexit as Parliament under May did, the government will not dissolve it and give the people the chance to elect another.
An election has clearly been the only workable and democratic answer to the crisis since Theresa May was declared in contempt of the Commons more than six months ago.
Hunt's worry is that the public might elect Labour, and his priority is ensuring we are not given the opportunity. His policies are designed to appeal to 100,000-odd Conservative Party members — who by every demographic are wildly unrepresentative of the country as a whole — rather than anyone else.
Beefing up the military at a time when hospitals, schools and local government are on their knees, proclaiming his support for an almost universally loathed US president's plan to start a war in the Middle East that neither British nor US citizens want are pitches to the core Tory vote that ignore the views of the wider public. As Johnson's victory looks ever more certain, there is no guarantee that Hunt will not seek to recklessly deploy government power towards these goals to boost his reputation in the eyes of the handful with a vote.
Hunt has been an integral part of the governments since Cameron's that have created a Britain where half of all working-age people in poverty are working, where nearly a third of children are in poverty, where public services are falling apart. Johnson represents a real and serious threat to accelerate the growth of racism and the destruction of our social security networks, and the left needs to prepare to combat that.
But an exclusively "stop Johnson" campaign lets the current government off the hook; like Vince Cable's claim that a no-deal Brexit would create the economic misery that would lead to a Corbyn government, it ignores the appalling suffering of millions of people now — and the fact that Labour's socialist solutions are urgent already. (We will put aside, for now, Cable's patronising sneer that policies on tax, planning and public ownership that have proven majority support in this country are a "unicorn" only a fantasist would envisage.)
The real scandal is the failure by Parliament — not just by the Conservatives, since the Lib Dems have said they would not back Labour no-confidence votes in the government, and Change UK indicated before May's resignation that it would support her rather than risk an election — to recognise its inability to progress with any legislation given the current deadlock on Brexit, recognise its inability to break the deadlock on Brexit itself and allow us to elect a new one.
Building a mass movement against threats by an illegitimate government to start a war with Iran and to surround this year's Conservative Party conference with a huge expression of the popular demand for a general election are the twin tracks to isolating and disarming whichever Tory emerges triumphant and forcing them to go to the people.
ATTENTION READERS
We See The World From All Sides and Want YOU To Be Fully Informed
In fact, intentional disinformation is a disgraceful scourge in media today. So to assuage any possible errant incorrect information posted herein, we strongly encourage you to seek corroboration from other non-VT sources before forming an educated opinion.
About VT
-
Policies & Disclosures
-
Comment Policy
Due to the nature of uncensored content posted by VT's fully independent international writers, VT cannot guarantee absolute validity. All content is owned by the author exclusively. Expressed opinions are NOT necessarily the views of VT, other authors, affiliates, advertisers, sponsors, partners, or technicians. Some content may be satirical in nature. All images are the full responsibility of the article author and NOT VT.