By Jack Mullen
"I have no problem with the Second Amendment. You have a right to bear arms, but not weapons of goddamn mass destruction." – California Governor Gavin Newsom after Garlic Festival Shooting.
"After a shooting spree, they always want to take the guns away from the people who didn't do it. I sure as hell wouldn't want to live in a society where the only people allowed guns are the police and the military." William S. Burroughs (1914-1997)
"Gun bans don't disarm criminals, gun bans attract them." Walter Mondale (b. 1928)
Much of the state sponsored terrorist activity in the United States, including mass shootings at schools and other public places, is about the long standing agenda to disarm Europeans.
America is among only a handful of nations remaining on Earth where the right to self-defense is enshrined and protected by the Supreme Law of the Land and where people can own modern and efficient weapons for self-defense. In all but a just a few countries, the controllers (some people call them Globalists as a euphemism) have disarmed the people so only "authorities" can have weapons.
It is profoundly important to understand a right to self-defense is a Natural Law, a universal axiom noting existence persists only if it can be protected.
The controllers acknowledge this universal axiom, but, consistent with a psychopath's intent on controlling, they intercede with a middleman, the "do-gooder pretension", insisting they can act as your agent and manage your self-protection. In fact, they claim you are an impediment to your own and other's safety if you are "allowed" to protect yourself-and they will attempt to use dangerous force against you if you resist. The middleman gambit is a ruse, a con, a grift, a lie.
Maturity is signaled when a person becomes self-responsible. Transferring responsibility is sign of immaturity, childishness or an acknowledgment that self-responsibility is no longer possible under a particular set of life circumstances.
Self-responsibility is not possible for children and for the very elderly or totally disabled, but all other people are capable of, and must exert, self-responsibility – or a middleman will show up and claim your responsibility and make you part of their collective (collection).
After you have abrogated your self-responsibility you will have then transferred the conditions of your life to chance, whim and puffs of smoking dreams.
Pay attention to those middleman as they circle your island of self-responsibility and self-determination, pandering the fears of the tax supported houses of collective protection, because they are coming for dinner and you are the meal.
When Americans give in to fear and surrender their weapons, then only fear will remain, forever. Without arms, the common man has no recourse against tyranny, no recourse against a Red Terror – no way, even, to save the "last bullet" for you and your family.
Take the state of Maryland, which has Universal Background Checks, so-called "assault weapons" bans, red flag Gun Confiscation Orders, and much more.
For all of its gun control, the Brady Campaign gives Maryland an A-.
And yet its neighbor to the south, Virginia, has none of these restrictions. So the Brady Campaign has downgraded the state with a D grade.
To simply look at these grades, one might assume that Maryland is the safer state. But then one would be wrong.
Not only has Maryland's additional gun control NOT made the state any safer, its murder rate is almost double the rate of Virginia's.
And then there's Baltimore. The city leads all large cities with the highest murder rate per capita.
PRATT, HAMMOND: The Facts Are In, And Doctors Are More Likely To Kill You Than A Gun
References :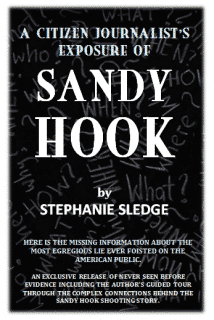 ATTENTION READERS
We See The World From All Sides and Want YOU To Be Fully Informed
In fact, intentional disinformation is a disgraceful scourge in media today. So to assuage any possible errant incorrect information posted herein, we strongly encourage you to seek corroboration from other non-VT sources before forming an educated opinion.
About VT
-
Policies & Disclosures
-
Comment Policy
Due to the nature of uncensored content posted by VT's fully independent international writers, VT cannot guarantee absolute validity. All content is owned by the author exclusively. Expressed opinions are NOT necessarily the views of VT, other authors, affiliates, advertisers, sponsors, partners, or technicians. Some content may be satirical in nature. All images are the full responsibility of the article author and NOT VT.