By Gordon Duff, Senior Editor
There are fewer than 20 real alternative media/activists out there who aren't "fake people."  Some fake people actually have names though many of them simply accept "talking points," just like Tulsi Gabbard complained of today when citing how MSNBC seems to be working for Israeli shill, Kamala Harris…a "fake person."
I stress never accepting unvetted material and assuming all "free information" is fake.  Last week, Steele gutted Snowden as a "fake person."  Steele did such a good job of describing a CIA "sheep dip" program that built a nobody into a conduit for bullshit that we now have to reassess Glen Greenwald and Jeff Bezos funding of The Intercept and the Washington Post.
There is one place we end up, whenever we "peel the onion."  We get fake stories of child trafficking and pedophile parties.  "They" are throwing us minnows, like Epstein, even Maxwell, even Trump.
Long ago it was established that "elites" had all migrated to secret societies that began with sex orgies and invoking demonic entities.  Gogol in his Dead Souls, covers the Bavarian Illuminati, which later became the Bilderbergers/St. Hubertus, whitewashed as "rich guys who dress up out in the woods."
100% of press coverage of secret societies is controlled by secret societies.
This is what "secret" means.
They are huge, and everyone of power gets sucked into them, initially by the promise of sex orgies which, as with "entry drugs" always turns into summoning demons or such (which our sources say are powerful and real as hell), lots of sex but also murder, hunting humans for sport, cannibalism and, of course, all done in partnership with the military, America's top "agencies," and tons of Euro-trash royalty.
When we looked at the death of Scalia, even InfoWars found demonic masks, oddly explained living arrangements and a massive and ungodly expensive facility for "hunting" that had no game of any kind nearby but did have this.
Five minutes on Google Earth shows the ATV/UTV trails that lead to a selectively open border crossing into Mexico where those who cross can only go to St. Hubertus and from there, be buried in the desert or flown out by private airstrip but certainly go no place else.
There are dozens of such places in the US and more in Europe.  The activities, family fun, boar hunting and such, is now being peddled to the public as those who run these modern day Mengele funfests are aware the watchful eye is on them.
Behind this, we have recognized Satanic organizations which include the US Military Academy at West Point, the Defense Intelligence Agency, all Army psychological warfare programs and more in Washington itself.
First of all, the Heritage Foundation.  Behind that, Opus Dei, the home of superspy for Israel and Russia, Robert Hanssen of the FBI, the man in charge of preventing 9/11.
Our sources point to all FBI directors since as members of Opus Dei.  We can only confirm Mueller, Freeh and men like William Barr along with Hanssen.
Malachi Martin was a backer of Opus Dei but as we find them in the epicenter of coverups and false flag terrorism, we are tending to put the "Satanic" tag on them.  We have them under the microscope.  Their primary membership is in Latin America and runs directly into the fascist realm where ethnic cleansing and "disappearing" millions is the rule, not the exception.  What is their role?
Every time we turn over a rock, it seems, we find an "organization" that once we get beneath the surface, sends us to a fake "hunting group" or NGO or something that owns a property in the middle of nowhere with a landing strip and backhoe for burying the victims.
Membership is always open to the public, all you need is tons of money, psychopathic tendencies and a willingness to eat babies, if only we were kidding.
Years ago, Stew Webb tripped over one such group and though I believe he was drawn astray as many are, his work in this area was valid.
In fact, anyone who gets too close is disappeared, accidented or becomes part of the protect/smear mechanism that protect those who did 9/11 and slaughtered many since.
It isn't about sex, though sex is how the doors are opened, that need the pencil dicks have to screw that cheerleader that made fun of them in high school.
Backed by new friends, they can now hunt her down and eat her heart out, literally.
Problem is, what we are learning is they do exactly that.  The pedophile crap is just that, feeding a juicy cover story to a public horny for sex gossip.
What you can't do is go online anywhere, looking for salacious material and find anything true.  It isn't just delisted by Google and YouTube, it is erased from servers or hacked from individual computers through malware.
Anyone "aware" anymore uses a Thunderbolt based drive system where all but operating system is firewalled at military level and then put in a drawer.  Anyone who posts online goes through a hard drive scan at least once a week, looking for photos, incriminating emails and browsing history, to add to the files picked up by Siri or "OK Google" and the images your TV's not-so-secret camera picks up as well.
Hell, I even have a refrigerator with a camera and microphone that can order its own food.
What else is it doing?
As for humanity, such as it is, sex without murder and cannibalism is for amateurs.  Our elites went past that generations ago, led by Crowley and gang, whose followers control every city and state government in the US and beyond.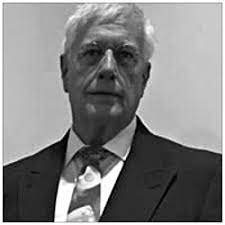 Gordon Duff posted articles on VT from 2008 to 2022. He is a Marine combat veteran of the Vietnam War. A disabled veteran, he worked on veterans and POW issues for decades.
Gordon is an accredited diplomat and is generally accepted as one of the top global intelligence specialists. He manages the world's largest private intelligence organization and regularly consults with governments challenged by security issues.
Duff has traveled extensively, is published around the world, and is a regular guest on TV and radio in more than "several" countries. He is also a trained chef, wine enthusiast, avid motorcyclist, and gunsmith specializing in historical weapons and restoration. Business experience and interests are in energy and defense technology.
ATTENTION READERS
We See The World From All Sides and Want YOU To Be Fully Informed
In fact, intentional disinformation is a disgraceful scourge in media today. So to assuage any possible errant incorrect information posted herein, we strongly encourage you to seek corroboration from other non-VT sources before forming an educated opinion.
About VT
-
Policies & Disclosures
-
Comment Policy
Due to the nature of uncensored content posted by VT's fully independent international writers, VT cannot guarantee absolute validity. All content is owned by the author exclusively. Expressed opinions are NOT necessarily the views of VT, other authors, affiliates, advertisers, sponsors, partners, or technicians. Some content may be satirical in nature. All images are the full responsibility of the article author and NOT VT.