Editor's note: Not attributing what I am saying to Jonas' article, one can't help but take note, were one educated in such areas, which I am assuming few are, that key statements by President Roosevelt available below directly parallel statements made by Adolf Hitler.
When "they," meaning as Roosevelt points out, "the moneychangers" take down America, they had first taken down Germany as well, first through a world war "to end all wars" then through a treaty guaranteeing a 2nd war but through more financial skulduggery that starved Germany through the 1920s when a Bolshevik revolution…started by the moneychangers failed.
Today the moneychangers rule the United States through Citizens United and rigged elections, using fakery like the Muller (Barr/CIA/Mossad) fake investigation to run out the clock while Israel took over full operation of the US military and the entirety of the surveillance state crushed any hope in America.  Sorry if I sound like Tulsi Gabbard.g 
2020 is around the corner, and politicians have already lined up like wild animals and unflinchingly declared that they are more than qualified to be the next president of the United States. If you listen to some of those people long enough, you'd think that they indeed possess infinite knowledge and power.
Some of those politicians are articulate, charming, and charismatic. Almost all of them smile a lot. Almost all of them waive their hands and pledge to serve the American people only. Almost all of them seek to outthink their opponents or fellow presidential candidates. Almost all of them seek to dazzle their listeners.
But talk is cheap. Anyone can talk. Anyone can say nice things. Anyone can say things that the audience wants to hear, and people in the audience do not usually spend time processing information and intricate details and analyzing them with sober thought. Take for example Franklin D. Roosevelt. He promised that he would never send American soldiers to die in foreign lands. In fact, he made a pledge to the American people and declared unequivocally that he was an isolationist. This is FDR at his best (October 29, 1940):
"While I am talking to you mothers and fathers, I give you one more assurance. I have said this before but I shall say it again and again and again: Your boys are not going to be sent into any foreign wars."[1]
Three days later, he reiterated: "Your president says this country is not going to war."[2] Yet privately, Roosevelt was preparing for war. Privately, Roosevelt was allying with ethnic cleansers in Europe. He allied with Churchill, a warmonger and a thoroughly Zionist puppet, to liquidate German civilians by the millions. What were some of Roosevelt's lies and fabrications?
Roosevelt knew that no thinking American would support a war with Germany, particularly when the United States had just gone through a tumultuous storm known as The Great Depression.[3] In 1933, Roosevelt himself delivered a speech in which he said:
"Taxes have risen; our ability to pay has fallen; government of all kinds is faced by serious curtailment of income; the means of exchange are frozen in the currents of trade; the withered leaves of industrial enterprise lie on every side; farmers find no markets for their produce; the savings of many years in thousands of families are gone.
"More important, a host of unemployed citizens face the grim problem of existence, and an equally great number toil with little return. Only a foolish optimist can deny the dark realities of the moment."
How did the Great Depression come about? Roosevelt moved on to say that it was because
"the rulers of the exchange of mankind's goods have failed, through their own stubbornness and their own incompetence, have admitted their failure, and abdicated. Practices of the unscrupulous money changers stand indicted in the court of public opinion, rejected by the hearts and minds of men…
"Stripped of the lure of profit by which to induce our people to follow their false leadership, they have resorted to exhortations, pleading tearfully for restored confidence. They know only the rules of a generation of self-seekers. They have no vision, and when there is no vision the people perish.
"The money changers have fled from their high seats in the temple of our civilization. We may now restore that temple to the ancient truths. The measure of the restoration lies in the extent to which we apply social values more noble than mere monetary profit… The joy and moral stimulation of work no longer must be forgotten in the mad chase of evanescent profits…
"Finally, in our progress toward a resumption of work we require two safeguards against a return of the evils of the old order; there must be a strict supervision of all banking and credits and investments; there must be an end to speculation with other people's money, and there must be provision for an adequate but sound currency."
So far, so good. But Roosevelt ended up defeating his purpose by conniving with money changers and war profiteers like Churchill, and we all know by now that Churchill was under the spell of Ernest Cassel, an influential Jewish moneylender "whose loyalty was neither to party or nation, but only to profits."[4] Churchill was known as "Cassel's creature."[5]
It was inevitable that Germany ended up being bludgeoned to death. Rape was so rampant when the Allied Forces took over the country that competent historians have reassessed the arguments for the so-called "Good War."[6] And when Roosevelt collaborated with Churchill, it was again inevitable that both men would use deliberate lies, deceptions, and indeed complete fabrications to send decent American and British soldiers to their ultimate and untimely death.
As the saying goes, the more things changed, the more they say the same. Politicians today are walking on the same tight rope. Bernie Sanders in particular has been, we are told, a champion for the poor, asking companies to increase minimum wages. I totally support that view, for we know that the oligarchs at companies like Amazon do not even pay taxes. Amazon earned about 5.6 billion dollars in 2017. Did they pay taxes? The answer is no. The Oligarchs always love Republicans because those people often defend the banksters, the very people who are leading naïve Americans to an economic cliff, and eventually send those people to their pathetic death.
But the problem with people like Sanders is that they do not pay their own employees 15 dollars per hour! Listen to this:
"Unionized campaign organizers working for Sen. Bernie Sanders's presidential effort are battling with its management, arguing that the compensation and treatment they are receiving does not meet the standards Sanders espouses in his rhetoric, according to internal communications.
"Campaign field hires have demanded an annual salary they say would be equivalent to a $15-an-hour wage, which Sanders for years has said should be the federal minimum. The organizers and other employees supporting them have invoked the senator's words and principles in making their case to campaign manager Faiz Shakir…A review of emails, instant messages and other documents obtained by The Post show that the conflict dates back to at least May and remains unresolved. The documents were provided to The Post on the condition of anonymity because of the sensitivity of the private talks."[7]
So put your thinking cap on whenever politicians are making fantastic claims over the next two or three years. If they cannot forthrightly criticize the entity that has bled America to death in the Middle East, if they ally themselves with the Israeli regime unconditionally and to the exclusion of the Palestinian people, then you can be sure that those politicians are liars, deceivers, hoaxers, charlatans, and con men and women.
---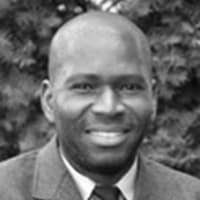 ATTENTION READERS
We See The World From All Sides and Want YOU To Be Fully Informed
In fact, intentional disinformation is a disgraceful scourge in media today. So to assuage any possible errant incorrect information posted herein, we strongly encourage you to seek corroboration from other non-VT sources before forming an educated opinion.
About VT
-
Policies & Disclosures
-
Comment Policy
Due to the nature of uncensored content posted by VT's fully independent international writers, VT cannot guarantee absolute validity. All content is owned by the author exclusively. Expressed opinions are NOT necessarily the views of VT, other authors, affiliates, advertisers, sponsors, partners, or technicians. Some content may be satirical in nature. All images are the full responsibility of the article author and NOT VT.