… from Press TV, Tehran
[ Editor's Note: I had been expecting China to begin adjusting its currency as a defensive mechanism to the Trump sanctions. The State Department calling it manipulative is a stretch, as noted below. The US kept the dollar high for a long time, as it brought the price of our huge import appetite down and curbed inflation.
But as we have seen before, for the US to control its currency for its own benefit is fine, but it is bad when others to it. That is unipolar weasel wording.
Add to that the Trump regime's claim that its sanctions are designed to hurt China, which just happens to over look the simple fact that it is the American people who are paying the higher sanctions duties.
So this is callous lying to the American people, not only by the Trump regime spokespersons, but all the Federal civil servants that know better. As long as their paychecks don't bounce, they don't mind being part of the con on the American people.
This does not mean that China is Goldilocks in all of this. It has used every stratagem it could to keep its positive trade balance steam-roller well oiled. And this has included arm-twisting to get technology transfers, which makes China look better than just stealing it.
While the US has made a big issue of this, it has stood by while the Israelis have done it to American businesses for decades as part of their "pluck the dumb USA chicken". And of course US media would never touch that story, as it would out the massive Israeli espionage that has always gone on here, with never even a public warning over it all.
When we want to look for threats to America to fix, we need a dual program going after those here and overseas. And don't look for salvation among the Dems. They have been compromised as thoroughly as the Republicans on the Israeli threat… Jim W. Dean ]

Jim's Editor's Notes are solely crowdfunded via PayPal
Jim's work includes research, field trips, Heritage TV Legacy archiving & more. Thanks for helping. Click to donate >>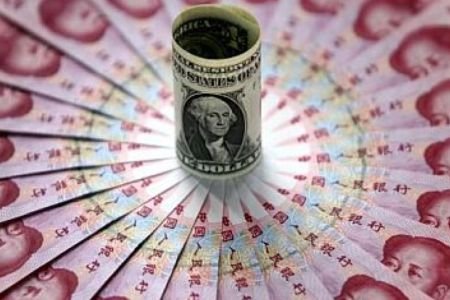 – First published … August 09, 2019 –
The US has accused the Chinese government of "thuggish" behavior for allegedly disclosing the photograph of an American diplomat, who met with anti-government protesters in Hong Kong.
A report in the Hong Kong newspaper, Ta Kung Pao, said US diplomat Julie Eadeh of the consulate's political section, had a meeting with members of Hong Kong political party Demosist in Hong Kong.
The newspaper published a photograph of the diplomat while talking with student leaders in the lobby of a luxury hotel—under the headline "Foreign Forces Intervene."
China has long accused the Western governments, particularly Washington, of meddling in Hong Kong affairs. The city has been rocked by months of agitation against a proposed bill to allow people to be extradited to stand trial in mainland China.
While the proposed bill has been suspended, protests have continued, opening a new front in an escalating face-off between the United States and China.
On Thursday, the Hong Kong office of China's Foreign Ministry summoned senior officials from the US consulate general in the city and lodged stern representations over the contact.
US State Department spokeswoman Morgan Ortagus, however, justified the move, saying that it was the job of US diplomats and those from other countries to meet with different people, including opposition leaders.
"This is not only what American diplomats do. This is what other countries' diplomats do," she said.
Ortagus also claimed that "leaking an American diplomat's private information, pictures, names of their children… is what a thuggish regime would do." She, however, did not name the diplomat or elaborate further on the kind of private information or children's details which were disclosed.
China's official television broadcaster CCTV called the American diplomat "the behind-the-scenes black hand creating chaos in Hong Kong."
Commenting on the report, Li Haidong, a professor with the China Foreign Affairs University's Institute of International Relations in Beijing, told the Global Times that the contact is "solid evidence" the US is behind the riots in Hong Kong.
US issues warning against travelling to Hong Kong
The US issued a travel advisory on Wednesday, urging those visiting Hong Kong to avoid demonstrations keep a low profile and exercise caution if unexpectedly in the vicinity of large gatherings or protests.
"These demonstrations, which can take place with little or no notice, are likely to continue," the Department of State's Bureau of Consular Affairs said in a statement.
Weeks of street rallies, which mostly led to violence between police and protesters—some of them waving flags of the United States and the United Kingdom — are taking a growing toll on the city's economy, as local shoppers and tourists avoid parts of one of the world's most famous shopping destinations.
Hong Kong has been governed under a "one-country, two-system" model since the city — a former British colony — was returned to China in 1997. Many people in the city have expressed frustration over the violence that has disrupted their normal life and routine in the city.
Washington, however, adamantly backs the unrest in the city as tensions between the US administration and Beijing have surged over an expanding trade war and military rivalry in the western Pacific, among many other disputes between the two world powers.
President Donald Trump initiated a trade war with China last year, when he first imposed unusually heavy tariffs on imports from the country, seeking extensive structural changes from Beijing and alleging that it had engaged in intellectual property theft over many years, which China vehemently denies.
Trump mulling currency war with China
The US president took yet another step to further escalate the dispute on Thursday by imposing new import duties on Chinese goods. In response to the new tariffs, China's central bank is to allow its currency, the yuan, to depreciate slightly.
It set the midpoint of the yuan's daily trading range above seven to the US dollar for the first time in more than a decade. The move, which breaks with decades of US policy, apparently angered President Trump, who is not happy with the strong dollar.
"As your President, one would think that I would be thrilled with our very strong dollar. I am not!" he said in a Twitter message.
"The Fed's high interest rate level, in comparison to other countries, is keeping the dollar high, making it more difficult for our great manufacturers like Caterpillar, Boeing … John Deere, our car companies, & others, to compete on a level playing field," he said.
The US Treasury accused Beijing of manipulating the currency. Economists, however, said that "labeling China as a manipulator is totally fallacious."
"They are not manipulating," said Fred Bergsten, founder of the Peterson Institute of International Economics. "It's fake news, as Trump would say."
He also warned about the risk of a real currency war if the US administration tries to sell dollars to weaken the exchange rate and Beijing fought back with its own intervention.
"That would constitute a currency war," Bergsten said. "Getting into a currency war would be (a) very risky business. Particularly with this administration, which nobody trusts anyway."
The US administrations have for decades kept the dollar strong in order to provide stability and hold down inflation by making imported goods less expensive. But a strong currency also makes US exports more expensive.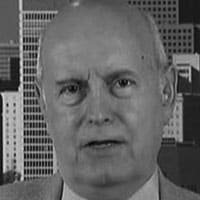 Jim W. Dean is VT Editor Emeritus.  He was an active editor on VT from 2010-2022.  He was involved in operations, development, and writing, plus an active schedule of TV and radio interviews.  He now writes and posts periodically for VT.
ATTENTION READERS
We See The World From All Sides and Want YOU To Be Fully Informed
In fact, intentional disinformation is a disgraceful scourge in media today. So to assuage any possible errant incorrect information posted herein, we strongly encourage you to seek corroboration from other non-VT sources before forming an educated opinion.
About VT
-
Policies & Disclosures
-
Comment Policy
Due to the nature of uncensored content posted by VT's fully independent international writers, VT cannot guarantee absolute validity. All content is owned by the author exclusively. Expressed opinions are NOT necessarily the views of VT, other authors, affiliates, advertisers, sponsors, partners, or technicians. Some content may be satirical in nature. All images are the full responsibility of the article author and NOT VT.