If you want to read something hilarious (or crazy), then listen very carefully to what the media is saying about how Jeffrey Epstein "died." The Associated Press has risibly declared:
"The U.S. Bureau of Prisons said Epstein was found unresponsive in his cell in the Metropolitan Correctional Center early Saturday. Staff tried to revive him, and he was transported to a local hospital for treatment. He was pronounced dead at the hospital."
That's all, folks! Who were the people who tried to revive him? No one knows. How long did they try to revive him? No one knows. Are the people who tried to revive him available for an interview? Of course not. Will the same staff pass a polygraph test? Probably not. Where were the entire staff members when Epstein tried to "kill" himself? No one knows. Who can provide the answers to those questions? Obviously no one. Will they ever press charges on the staff? Well…you know the drill.
Now the New York Times has come out and declared that "Epstein Was Left Alone and Not Closely Monitored Before Jail Suicide."[1]
Who are they really kidding this time? Not even some Zionist commentators believe this explanation. The MSNBC host Joe Scarborough declared: "A guy who had information that would have destroyed rich and powerful men's lives ends up dead in his jail cell. How predictably."[2] Clara Jeffery, the editor in chief of Mother Jones, blunt said that the Epstein story is as "sketchy as shit."[3] Sohrab Ahmari, the conservative op-ed editor for the New York Post, cited a person saying that "our 'Eyes Wide Shut'-style ruling class" would "never let Epstein live."[4]
This is not "conspiracy-obsessed" thinking, as the Atlantic would want us to believe.[5] This is a fairly legitimate position which deserves a rational answer. Unfortunately, the mainstream media has not been able to provide any reasonable answer because puppets in the media are part of the problem. Here is how Lindsay M. Hayes of the Atlantic puts it:
"Suicide has been a lingering problem in detention facilities, and systemic factors—such as inattention, understaffing, or inadequate training—generally offer a simpler explanation for a prisoner's death than nefarious intent."[6]
She's got to be kidding. She means to tell us all that a big name like Epstein did not have enough guards? Or she means to tell me that the government is wasting trillions upon trillions of dollars in the Middle East and elsewhere and they don't have enough funding to provide security in America? Does she make sense at all?
In 2010, the New Republic reported in an article entitled "Waste Land" that the Pentagon was about to waste at least $700 billion.[7] In 2016, the Washington Post itself reported that "Pentagon buries evidence of $125 billion in bureaucratic waste."[8]
By the way, this is all tax dollars.[9] In order orders, decent Americans will pay a huge price. Some have argued that Trump's budget deficits could even double Obama's.[10] But we don't have enough money to provide health care for the average American. We don't have enough money to make sure that criminals like Epstein stay behind bars until they stand trial. Do you now see why puppets of the current regime do not make sense at all?
Here's how the New York Times put it:
"Jeffrey Epstein, the financier who hanged himself in a federal jail in Manhattan, was supposed to have been checked by guards every 30 minutes, but that procedure was not being followed the night before he was found, a law-enforcement official with knowledge of his detention said.
"In addition, the jail had transferred his cellmate and allowed Mr. Epstein to be housed alone in a cell just two weeks after he had been taken off suicide watch, a decision that also violated the jail's normal procedure, two officials said."[11]
If that is actually true, then I want the names of those people who were supposed to guard him and interview them. Will they ever give us the names of those individuals? Will they have allowed independent researchers to dig into the files and ask? That obviously will never happen because, as Gordon Duff has pointed out, people like "General William Barr" are
"personally protecting Ghislaine Maxwell. Maxwell holds the key to Epstein's personal blackmail files; the big file is on Trump, but more than 2000 names are there, video, DNA, lots of DNA, lots of "blue dresses," outlining the biggest 'honey trap' in spy history."
To be honest, the media and the entire mafia have become crazy with their wild claims. It gets even crazier when Trump is now isolated himself from Epstein, and is now tweeting that Bill Clinton is behind Epstein's death.[12] If that is true, then why doesn't he arrest Bill? Does that mean that Trump is lying? Or could it be that Trump is a sort of protégé of Epstein? Keep in mind that Trump called Epstein "a terrific guy" way back in 2002.
*****************************************
In any event, the Epstein story exposed the dark and criminal world. It indirectly shows that the oligarchs and the powers that be will move heaven and earth in order to protect their criminal acts and conceal their identity. The British newspaper The Independent has recently declared,
"Epstein's death by hanging in his cell in a New York jail appears to be a macabre final escape in a long series of evasions by a fabulously wealthy financier and convicted sex offender who used his private jet and Palm Beach, Florida, parties to lure presidents and plutocrats into his orbit.
"Equal parts charismatic and devious, he was a Wall Street washout with a knack for numbers and, according to those who worked with him, a mind set on deceit…. Epstein acted as if the rules of life did not apply to him."[13]
Well, what about the people who willingly collaborated with Epstein? Aren't they as guilty as he was? And if these people can get away with major crimes such as raping and sexually abusing underage girls for years, can they really be serious by summoning the law for putting so many blacks behind bars for minor crimes? Should we now be talking about Oligarchic Privilege?
---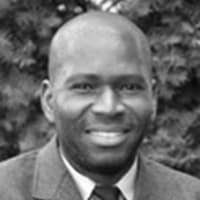 ATTENTION READERS
We See The World From All Sides and Want YOU To Be Fully Informed
In fact, intentional disinformation is a disgraceful scourge in media today. So to assuage any possible errant incorrect information posted herein, we strongly encourage you to seek corroboration from other non-VT sources before forming an educated opinion.
About VT
-
Policies & Disclosures
-
Comment Policy
Due to the nature of uncensored content posted by VT's fully independent international writers, VT cannot guarantee absolute validity. All content is owned by the author exclusively. Expressed opinions are NOT necessarily the views of VT, other authors, affiliates, advertisers, sponsors, partners, or technicians. Some content may be satirical in nature. All images are the full responsibility of the article author and NOT VT.