by Rupert Cansell, Investigative Journalist, …via Press TV, Tehran
[ Editor's Note: Well a bit of trouble comes to the Zionist Lobby in Britain, a place where one would expect it to be literally untouchable, but it seems that attitude inside the largest Jewish publication there has backfired. And this is not the first time.
VT has written many times of the intelligence agency shadow we see cast over contemporary media in the Zionist desire to have 100% control over the Israel and Zionist lobby public image and to smear their opponents. They went overboard here.
I was surprised to see the Jewish Chronicle have to shell out "we are sorry" money for its terrorist connection smears on a Palestinian relief org. It went way overboard on this British Charity Interpal actually printing that it was a "terrorist" org. Ouch! The Jew hater smear is one thing, but the terrorist tag is used to entice domestic intel people to go after Israeli opponents on the taxpayers' nickel.
We have no news about anyone getting fired at the Chronicle, which I doubt, as that is bad for morale.
In doing some background research updating, I also found on Tony Green's blog this interesting British poll below. With Trump having recently put his foot in his mouth with his own "chosen one" comment, Green's material was too good not to mention.
If anything like this has been published in the US, I have missed it. It appears there is a better lockdown here than in Britain, by you know who. The hint I will give you is that they even have arranged for the American taxpayers to fund all their intelligence operations in the US, with our Congresscritters tripping over each other to pass the bills.
Gosh, might there be a conspiracy afoot? Inquiring minds would love to know, and that would include when are our own publicly funded counter intelligence people going to get off their duffs and bust these operations up… Jim W. Dean ]

Jim's Editor's Notes are solely crowdfunded via PayPal
Jim's work includes research, field trips, Heritage TV Legacy archiving & more. Thanks for helping. Click to donate >>

– First published … August 25, 2019 –
In a significant move, the London-based Jewish Chronicle has issued an apology to the British charity Interpal, for defaming and libeling it in an article. The newspaper has also agreed to pay damages to the charity's trustees.
The Jewish Chronicle, which is the oldest continuously published Jewish newspaper in the world, had claimed in an article on March 21, 2019, that Interpal is a "terrorist" organisation.
Interpal, or to give it its full name the Palestinian Relief and Development Fund, is a British charity which primarily provides relief and development aid to Palestinian refugees in occupied Palestine, Lebanon and Jordan.
The Jewish Chronicle has form in libeling and defaming British Muslim organisations active in the charitable and relief sectors.
In January 2014, the paper apologised and paid substantial damages to British relief agency, Human Appeal International, after falsely accusing it of supporting suicide bombings and of being a terrorist designated entity in the US.
The poor behaviour of the Jewish Chronicle, and specifically its longstanding proclivity for defaming British Muslim institutions focused on Palestinian suffering, speaks to a concerted Zionist disinformation campaign.
The Jewish Chronicle is part of a broader Zionist lobby in the UK which feels it can behave with virtual impunity, especially in terms of attacking British-based pro-Palestinian groups.
The Zionist lobby has been strengthened by the ascent of the hard right in the Tory party, as demonstrated by Boris Johnson's cabinet, most of whose ministers are members of the Conservative Friends of Israel parliamentary group.
Whilst the Jewish Chronicle has been forced to retreat in the face of irrefutable facts, the broader political context suggests that this is not indicative of a sustainable future trend.
Unconfirmed reports suggest that Johnson has applied pressure on the Foreign and Commonwealth Office to prepare plans for moving Britain's embassy in Israel from Tel Aviv to Jerusalem.
If true, this would be consistent with Johnson's broader strategy of aligning British foreign policy with that of the Trump administration in the US.
The new Tory government's enthusiastic embrace of Israel will only embolden Britain's Zionist lobby to go on the offensive against embattled British Muslim and pro-Palestinian organisations.
[ JD: I have googled Rupert Cansell and although some of his article are coming up there are no links to him at all, strange unless he is using a pen name and does not want to be found. If anyone knows anything about him please let me know, as I would like to meet him.]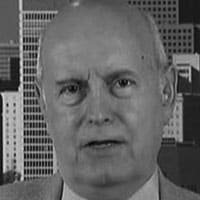 Jim W. Dean is VT Editor Emeritus.  He was an active editor on VT from 2010-2022.  He was involved in operations, development, and writing, plus an active schedule of TV and radio interviews.  He now writes and posts periodically for VT.
ATTENTION READERS
We See The World From All Sides and Want YOU To Be Fully Informed
In fact, intentional disinformation is a disgraceful scourge in media today. So to assuage any possible errant incorrect information posted herein, we strongly encourage you to seek corroboration from other non-VT sources before forming an educated opinion.
About VT
-
Policies & Disclosures
-
Comment Policy
Due to the nature of uncensored content posted by VT's fully independent international writers, VT cannot guarantee absolute validity. All content is owned by the author exclusively. Expressed opinions are NOT necessarily the views of VT, other authors, affiliates, advertisers, sponsors, partners, or technicians. Some content may be satirical in nature. All images are the full responsibility of the article author and NOT VT.