… from Press TV, Tehran
[ Editor's Note: This has turned into a long duck-and-dodge "negotiation" about how to negotiate. My bet is that Trump will blink first, as he has more to lose.
By that I mean the international turmoil that Trump has created to feature himself on the grand world stage is going to blow up in his face, if next summer we are still stuck in the mud on these major foreign policy disputes, most of them initiated by Trump.
He knows he will be vulnerable to the "all talk and no action" label by the Dems and maybe even some Republicans. Next summer, Trump cannot be sitting where he is looking at the imminent election, while he is being beaten up as the "do nothing" President.
He will make any deal needed to assure he is reelected, regardless of any other positions he has claimed. Remember, this is a man for whom commitments are not a big deal.
The EU needs a way out, as they are in default on the JCPOA; and no one has any doubt that Iran will be cranking up its nuclear reprocessing program if the JCPOA wreck is not fixed. But Iran is kissing no one's fanny, Trump's especially, as part of the process.
You see how Trump's tone has changed again in the last day or so. He does not seek regime change now, but wants a "richer" Iran, with no nukes. Sure, this came out of Trump's mouth, so no one is going to bet their life that he means it.
You will read below that Iran has already pre-rejected surrender terms. Rouhani is not going to conclude a broad new agreement with Mr. Dealbreaker himself. Trump has to patch things up, before any new topics are discussed.
I think it is accepted by all non insane people that any Western or Israeli attempted military "fix" would find Iran pushing the mutually assured destruction button for the Persian Gulf coalition, using conventional means. The ensuing economic crash would be blamed on the aggressors; and everybody knows who they are.
We have already seen Yemen almost raining drones down on Saudi Arabia, having struck the capital itself. If Yemen can fight the Saudis and UAE to a standstill, just think what Iran could do. Who is going to buy a Patriot system any more? Not Turkey for sure. Cross your fingers that cooler heads prevail… Jim W. Dean ]

Jim's Editor's Notes are solely crowdfunded via PayPal
Jim's work includes research, field trips, Heritage TV Legacy archiving & more. Thanks for helping. Click to donate >>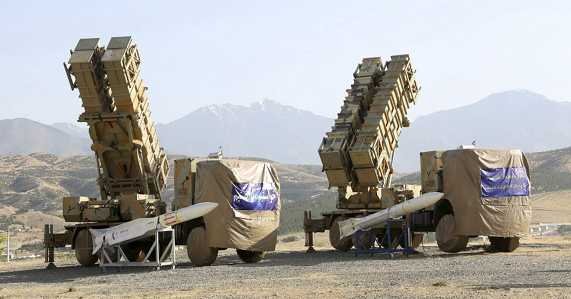 – First published … August 26, 2019 –
Iran has rejected French President Emmanuel Macron's proposal to include the Islamic Republic's missile program into new negotiations, an informed source tells Press TV.
The source, speaking on condition of anonymity on Monday, added that Iran has already responded to Macron's proposal, stressing that the country's missile program is not up for discussions.
According to the source, Iran has also rejected France's proposals for talks on regional issues and Iran's regional presence.
Reacting to the French president's idea of establishing a $15 billion credit line for Iran in a trade mechanism to help Tehran conduct business, the source told Press TV that Iran had responded by saying that it would consider reversing its decision to scale back some of its commitments under the 2015 nuclear deal if the line is established.
Regarding an offer of talks between Iranian President Hassan Rouhani and his US counterpart Donald Trump, the source said that Iran has already announced that any negotiation with the US hinges on Washington's return to the nuclear deal, officially known as the Joint Comprehensive Plan of Action, and lifting of sanctions against Tehran.
Iran will not take part in any negotiations as long as the sanctions are in place, as the Islamic Republic's national interests will not be guaranteed unless the bans are removed, the source said, reaffirming President Rouhani's earlier remarks on national interests.
Under the JCPOA, Iran undertook to put limits on its nuclear program in exchange for the removal of nuclear-related sanctions. However, President Trump pulled his country out of the international nuclear deal in May last year and stepped up sanctions on the Islamic Republic.
French President Macron hopes a long-anticipated meeting between the Iranian and US presidents will take place in the next few weeks.
President Rouhani said in an address to a ceremony earlier on Monday that he would be ready to talk to anybody, it if helped solve the country's economic problems.
"If I know that by taking part in a meeting with a specific person my country's problem would be solved, I would not shy away from it, because the main issue [for me] is the country's national interests," Rouhani said.
Responding to certain Western media reports about possible Rouhani-Trump talks, the source said that Iran has never opposed talks and has held the longest-ever negotiations with the P5+1 group of countries, including the US, on its nuclear program.
It was the US that quit the JCPOA so any resumption of talks depends on the US's return to the negotiating table and the 2015 nuclear accord, the source said.
Iran has never shied away from talks as proved before, but if the other party leaves the negotiating table and nixes the agreement as it has already done, negotiations would be meaningless, the source concluded.
Macron has recently stepped up diplomatic contacts with Tehran in a bid to allegedly cease the US economic war against Iran and deescalate tensions in the region.
The French president's top diplomatic advisor traveled to Iran to hold talks with the country's officials with the aim of contributing to easing tensions in the Persian Gulf region.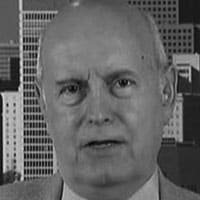 Jim W. Dean is VT Editor Emeritus.  He was an active editor on VT from 2010-2022.  He was involved in operations, development, and writing, plus an active schedule of TV and radio interviews.  He now writes and posts periodically for VT.
ATTENTION READERS
We See The World From All Sides and Want YOU To Be Fully Informed
In fact, intentional disinformation is a disgraceful scourge in media today. So to assuage any possible errant incorrect information posted herein, we strongly encourage you to seek corroboration from other non-VT sources before forming an educated opinion.
About VT
-
Policies & Disclosures
-
Comment Policy
Due to the nature of uncensored content posted by VT's fully independent international writers, VT cannot guarantee absolute validity. All content is owned by the author exclusively. Expressed opinions are NOT necessarily the views of VT, other authors, affiliates, advertisers, sponsors, partners, or technicians. Some content may be satirical in nature. All images are the full responsibility of the article author and NOT VT.