Jeffrey Epstein made his views explicitly clear that he only had two interests in life: "science and pussy." And the scientists who occasionally accompanied him on his private island almost certainly knew this. Why? Because Epstein "was always followed by a group of something like three or four young women." So who were some of those scientists and academics?   
Richard Dawkins, Daniel C. Dennett, Steven Pinker, Lawrence Krauss, Stephen Hawking, Alan Dershowitz, , Marvin Minsky, Gregory Benford, George Church, Murray Gell-Mann, Stephen Jay Gould, David Gross, Stephen Hawking, Danny Hillis, Gerard 't Hooft, Stephen Kosslyn, Jaron Lanier, Seth Lloyd, Martin Nowak, Oliver Sacks, Lee Smolin, Robert Trivers, Frank Wilczek, and many more. Other scientists and academics such as Frank Wilczek were also associated with Epstein. 
It is conceivable that some of those people didn't know what Epstein was up to. But many did know. Alan Dershowitz and Lawrence Krauss cannot wiggle out of this interesting puzzle at all. Harvard mathematical biologist Martin Nowak and celebrity physicist Lawrence Krauss, we are told, "introduced him [Epstein] to other leading scientists after his release from jail." Robert Trivers, like Krauss, defended Epstein after he got out of jail. He declared: "By the time they're [the girls that Epstein allegedly abused] 14 or 15, they're like grown women were 60 years ago, so I don't see these acts as so heinous." 
When Epstein finally got arrested again and was awaiting trial, Trivers, of course, quickly distanced himself from Epstein and declared that Epstein broke off contract with him more than a year ago. 
We are told that Jean-Francois Gariepy received at least $25,000 from Epstein "to make a series of YouTube interviews with experts in psychology, neuroscience, and philosophy. The project is still the lead item on the dormant website of the Jeffrey Epstein VI Foundation.Since posting the NEURO.tv videos, Gariépy has gained a following as a far-right YouTuber whose recent guests have included the white nationalist Richard Spencer. In 2018, the Daily Beast described Gariépy's child custody battle, in which his ex-wife alleged a history of abusive behavior toward women. Gariépy denied the allegations." 
Gariepy proved that he could be manipulated at will when he said: "I'd cash a check sent straight from the devil if it could allow me to advance science or science education. I did know about the earlier conviction of Epstein when I accepted the money. I didn't know of the most recent allegations though, which are worse than I thought. In any case, I do not regret taking the money. Evil people are not just evil."
We are told that Epstein kept a black book which contains hundreds of names, including Tony Blair, Michael Bloomberg, Henry Kissinger, David Koch, Stephen Kosslyn, Rupert Murdoch, Charlie Rose, Chuck Schumer, Larry Summers, Barbara Walters, Lynn Forester de Rothschild, Graydon Carter, etc. Carter was the one who stopped journalist Vicky Ward from exposing Epstein way back in the early 2000s. The interesting thing is that academic and medical institutions continued to accept Epstein's money even after he was registered as a sex offender! Listen to this:
"Gifts from Epstein in 2016 and 2017 included a $225,000 donation to the Melanoma Research Alliance; $150,000 to MIT; $50,000 to the University of Arizona Foundation; $25,000 to NautilusThink; $20,000 to the Crohn's & Colitis Foundation; and $10,000 to the Icahn School of Medicine. There are also more personal examples: One of Epstein's foundations reportedly made a $250,000 donation to Arizona State University professor Lawrence Krauss's Origins Project after its founding in 2010…
"In 2014, Krauss and Pinker were pictured with Epstein at a dinner party. In 2011, Krauss, who recently retired from ASU after allegations of sexual misconduct, defended their relationship: 'I don't feel tarnished in any way by my relationship with Jeffrey; I feel raised by it.'"
Scientists and academics like Steven Pinker are now distancing themselves from Epstein, making risible claims such as they never like Epstein. But the interesting thing is that those people have been to Epstein's homes and "Orgy Island." They were never disgusted by what took place there until recently. In fact, when Epstein's mansion was raided, they found all kinds of sex toys there. As the Daily Mail itself puts it, 
"Photos and items in Epstein's home show in intimate detail just how depraved was Epstein's liking for girls — the younger the better…Some photos were so bad that authorities blurred them out in the video, including one of a child aged no more than six or seven bending over in a tiny dress."
Moreover, none of those scientists can seriously say that they didn't know about Epstein's sexual adventure. A former Yale and Stanford psychologist and computer scientist by the name of Roger Schank declared after a conference which was held on Epstein's own island way back in 2002: 
"Epstein walks into the conference with two girls on his arm. The scientists were holding their discussions in a small room, and as they talked, [Epstein] was in the back, on a couch, hugging and kissing these girls." 
Schank dispute the fact that Epstein ever had underage girls around him, but certainly it's because Schank doesn't want to be put on trial as well. But when he was asked how he knew for sure that the girls were not underage, Schank responded: "How would I know? I'm a professor. You don't think I know what a college girl looks like? I'm not saying that [underage girls] weren't there. What would I know? But we never saw them."
Schank's promiscuous idea crumbles when it was reported that all the scientists who had the occasion to associate themselves with Epstein were in awe of his sexual voyage. 
"Cornell University psychologist David Pizarro, remembers seeing Epstein at a meeting held at Brockman's Eastover Farm estate in Connecticut in 2013. At one point during that meeting, says Pizarro, a helicopter touched down and the financier popped out with a young, Slavic-looking woman. 'The scientists were all just in awe that a billionaire with a private helicopter had come to listen to what they had to say,' he recalled."
How Did Epstein acquire these girls? Well, he bought them from their parents, obviously as sex slaves. Schank, of course, objected to the idea of "sex slave." ""What does that mean, a 'sex slave,'" he declared. "This is a thing I don't like the media for, because they come up with these ideas. 'Sex slave.' He bought her from her parents, and yes, he was having sex with her, her and 17 other girls."
Schank finally declared that Epstein "was actually not a bad guy. I mean, put the 14-year-olds out of the picture. Those even make me think he was a bad guy. But to my knowledge he was not a bad guy. He was a good guy." 
Epstein, who had deep ties to Wall Street, was obviously not a bad guy to Schank because he paid Schank's bills. But what would Schank say to those young girls now? What would he say to the authorities? Or even the parents of those young girls?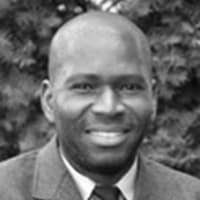 ATTENTION READERS
We See The World From All Sides and Want YOU To Be Fully Informed
In fact, intentional disinformation is a disgraceful scourge in media today. So to assuage any possible errant incorrect information posted herein, we strongly encourage you to seek corroboration from other non-VT sources before forming an educated opinion.
About VT
-
Policies & Disclosures
-
Comment Policy
Due to the nature of uncensored content posted by VT's fully independent international writers, VT cannot guarantee absolute validity. All content is owned by the author exclusively. Expressed opinions are NOT necessarily the views of VT, other authors, affiliates, advertisers, sponsors, partners, or technicians. Some content may be satirical in nature. All images are the full responsibility of the article author and NOT VT.