Iran will return to nuclear deal commitments only under $15 credit line for oil sales: Deputy FM
…by Press TV, Tehran
[ Update 09-09-19, 7pm EST: The US has stated that it will not approve the French $15 billion Iran credit line, but then we see France telling us that a "maybe deal" is still possible, but will not hint as how that could be. The Israelis have pulled their usual monkey wrench out of a hat trick and are claiming a trace of non-weapons-grade uranium picked up on a floor somewhere is now proof of an Iranian secret nuclear weapons program.
Then we have the French pivot of not only wanting to bring Putin back to the G-7, but Macon saying that integrating Russia into the future of Europe is critical to its future. Then we don't hear a peep about ending the Crimea sanctions on Russia. What's up wid dat?
Meanwhile the Saudis announce they are going ahead with a plan to process nuclear fuel. Sure, with almost free oil and gas, we are supposed to believe the Saudis are into the green thing by going nuclear. You just can't make this stuff up… JD ]
*
[ Editor's Note: Iran draws its line in the sand to defuse the JCPOA crisis, and it appears to be a reasonable one. It wants a guarantee, this time paid in advance, that it will be able to sell at least half of its oil, or get a "pre-sold" credit line of $15 billion paid within four months, to stop its stepped process of exiting the JCPOA.
Macron could be fronting the deal for Trump to protect him politically, and also for Iran, who wants no direct dealings with Trump. This seems the best option so far, if Trump wants to stop the stalemate bleeding on his log-jammed foreign policy.
He needs to be selling himself as the "can do" president for 2020, rather than the slow-motion train wreck administration that he has been, other than jobs and the stock market, but where the foundations for that were laid by the Obama administration.
Iran has already "negotiated" by only asking for half of its oil sales back, but its red lines remain on anything else. If the Bolton crowd wants to kill the deal, they will get Trump to demand the end to Iran's missile program, etc., the same old nonsense it has been throwing out, knowing that Iran is never going to do that.
Either Trump sees a 2020 reelection political advantage in doing this, or he does not. We shall see. But I personally believe that getting reelected is his number one priority; and he will do anything he can to secure that.
For nothing else, he might do so to know that the five-year statute of limitations on his potential legal problems, such as obstruction of justice, will expire before he loses his presidential immunity.
The meetings between Trump and Macron before this new deal evolved would indicate that Macron only went ahead with the offer to Iran due to Trump's OK. This did not come out of thin air one day. We can make no bets, as we know from experience that not even Trump knows what he is going to do from one day to the next… Jim W. Dean ]

Jim's Editor's Notes are solely crowdfunded via PayPal
Jim's work includes research, field trips, Heritage TV Legacy archiving & more. Thanks for helping. Click to donate >>
– First published … September 04, 2019 –
A senior Iranian official says Tehran will return into full compliance with a 2015 multinational nuclear deal only if it receives $15 billion in France-proposed credit lines for oil sales over four months otherwise the Islamic Republic will continue cutting its deal commitments.
"Our return to the full implementation of the nuclear accord is subject to the receipt of $15 billion over a four-month period, otherwise the process of reducing Iran's commitments will continue," Abbas Araqchi, Iran's deputy foreign minister for political affairs, told reporters in Slovenia on Tuesday.
Araqchi's visit to Ljubljana comes following his extensive talks in Paris on ways to salvage the nuclear deal, officially known as the Joint comprehensive Plan of Action (JCPOA).
He said that the focus of talks with the French side was on oil sale and ways to facilitate Iran's free access to its revenues
Iranian and French expert have held lengthy talks aimed at salvaging an international nuclear deal and discussing an offer by French President Emmanuel Macron in this regard.
"Iran has repeatedly stated that it will return to the full implementation of the JCPOA only when it can freely sell its oil and fully access its oil revenues," he said.
Araqchi said Iranian President Hassan Rouhani has told his French counterpart Emanuel Macron during recent phone calls that "Europe has to either buy oil from Iran or provide Iran with the equivalent of selling oil as a credit line guaranteed by Iran's oil revenues, which in some sense means a pre-sale of oil."
After receiving the package, Iran will be ready to hold talks with the remaining signatories to the JCPOA, he said, adding that there are still serious disagreements on the agenda of these talks.
"The Islamic Republic of Iran will not, under any circumstances, negotiate with any side over its red lines," Araghchi stressed.
The sum is said to account for about half the revenue Iran normally would expect to earn from oil exports in a year.
French officials have not made any comment on the package but a spokeswoman for the French Foreign Ministry is reported saying Monday that discussion with the Iranian expert "was pretty much a technical discussion, and it went pretty well, on the whole."
After unilaterally breaking with the 2015 nuclear deal Washington has used sanctions and threats to stop what it called all Iranian oil exports. US President Donald Trump has, however, said he was ready for talks with Tehran over a new deal after his Iran policy failed to achieve its goal.
France says efforts aimed at saving a 2015 multilateral nuclear deal on the Iranian nuclear program hinges on the United States' provision of waivers from the sanctions it has unilaterally re-imposed on Tehran.
President Rouhani has said the only way negotiations can re-open is if Washington lifts its unjust sanctions, and also if all European signatories to the nuclear deal return to fulfilling their legal commitments under the pact.
Iran has rowed back on its nuclear commitments twice in compliance with articles 26 and 36 of the JCPOA. Rouhani warned during his Tuesday remarks that the European states have until Thursday to convince Iran not to slash further nuclear commitments.
European signatories to the JCPOA — Britain, Germany and France — have so far failed to uphold their commitments. They have expressed vocal support for the deal, but failed to provide meaningful economic incentives as required under the nuclear agreement.
The Europeans have already missed a 60-deadline set by Tehran, prompting Iran to go for the second phase of cutting its commitments on July 7, which marked the start of a second such deadline for them.
Tehran says its reciprocal measures will be reversible as soon as Europe finds practical ways to shield the Iranian economy from unilateral US sanctions which were imposed last year when President Donald Trump withdrew from the nuclear deal.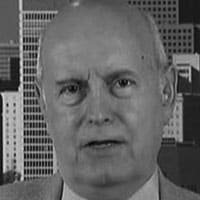 Jim W. Dean is VT Editor Emeritus.  He was an active editor on VT from 2010-2022.  He was involved in operations, development, and writing, plus an active schedule of TV and radio interviews.  He now writes and posts periodically for VT.
ATTENTION READERS
We See The World From All Sides and Want YOU To Be Fully Informed
In fact, intentional disinformation is a disgraceful scourge in media today. So to assuage any possible errant incorrect information posted herein, we strongly encourage you to seek corroboration from other non-VT sources before forming an educated opinion.
About VT
-
Policies & Disclosures
-
Comment Policy
Due to the nature of uncensored content posted by VT's fully independent international writers, VT cannot guarantee absolute validity. All content is owned by the author exclusively. Expressed opinions are NOT necessarily the views of VT, other authors, affiliates, advertisers, sponsors, partners, or technicians. Some content may be satirical in nature. All images are the full responsibility of the article author and NOT VT.