…from Sputnik News, Moscow
[ Editor's Note: The backstory on this, which has been forever ignored, is Israeli high tech espionage at the top US universities and research facilities, another huge Intel scandal for the US "non-security" apparatus, as I don't believe there has been a major bust, other than the Wen Ho Lee case at Los Alamos.
In that one, they charged him with 59 counts, and then when the case blew up in their faces, they scrambled to get him to plead to one count after holding him in solitary confinement and shackles for 9 months while the case floundered. Let me look up the exact details…from Wikipedia: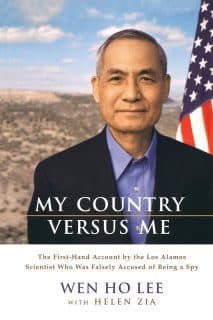 After federal investigators were unable to prove these initial accusations, the government conducted a separate investigation and was ultimately only able to charge Lee with improper handling of restricted data, one of the original 59 indictment counts, to which he pleaded guilty as part of a plea settlement.
In June 2006, Lee received $1.6 million from the federal government and five media organizations as part of a settlement of a civil suit he had filed against them for leaking his name to the press before any formal charges had been filed against him.[2] 
Federal judge James A. Parker eventually apologized to Lee for denying him bail and putting him in solitary confinement, and excoriated the government for misconduct and misrepresentations to the court.[3]
Remember the part about "misrepresentation to the court". I have not looked into it, but I would bet that none of those that did that were ever charged. I might have to buy Wen Ho Lee's book to find out. It's a wonderful and inspirational David and Goliath story.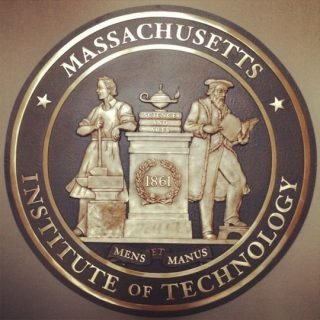 VT sources tell us the case was all about embarrassing the University of California who had the management contract, and eventually getting it moved to one of the big defense contractors, along with a huge increase in cost, like ten times what it had been ($8M up to $80M). Welcome to rape and pillage of the American taxpayer.
Of course hostile countries, which includes Israel, are always looking to grab finished technology.
But the Israelis really cranked up their effort when they began building their own arms industry in the 1980s, because the US refused to just hand ours over. They starting stealing everything they could get their hands on.
This included projects under development, as they were easier targets. The point was to steal a project two-thirds done, and then have Israelis finish it and claim as theirs, with a paper trail to prove it. I don't know of a single case where they were busted.
They also were hot after all the top foreign science students at our Ivy League schools, some here on full scholarship, recruiting them as long term spy assets, with a pitch that Jewish Lobby help (and pressure) could get them into one of the top research labs and help fast track their careers.
Whitney Webb's article posted yesterday gives you a great tour of how "full spectrum" high tech espionage goes on, lining up long term assets to go after it, those with major business reputations and political connections, the last people we would expect to be viewed as a rich target environment. It is one hell of a long and pitiful story… Jim W. Dean ]

Jim's Editor's Notes are solely crowdfunded via PayPal
Jim's work includes research, field trips, Heritage TV Legacy archiving & more. Thanks for helping. Click to donate >>
– First published … September 08, 2019 –
The director of a prestigious research lab at the Massachusetts Institute of Technology resigned Saturday, and the school's president ordered an independent investigation amid an uproar over the lab's ties to disgraced financier Jeffrey Epstein.
Joi Ito, director of MIT's Media Lab, resigned from both the lab and from his position as a professor at the Cambridge school, according to university President L. Rafael Reif.
The resignation came shortly after The New Yorker reported late Friday that the Media Lab had a more extensive fundraising relationship with Epstein than it previously acknowledged and tried to conceal the extent of the relationship.
According to the New Yorker, Epstein arranged at least $7.5 million in donations, including $2 million from Microsoft founder Bill Gates and $5.5 million from investor Leon Black.
In a letter to the MIT community Saturday, Reif called the allegations in The New Yorker "deeply disturbing."
"Because the accusations in the story are extremely serious, they demand an immediate, thorough and independent investigation," Reif wrote. "This morning, I asked MIT's General Counsel to engage a prominent law firm to design and conduct this process."
Reif said last month that the university took about $800,000 from Epstein over 20 years, following the resignation of two prominent researchers from the Media Lab over revelations the lab and Ito took money from Epstein after he served time a decade ago for sex offences involving underage girls.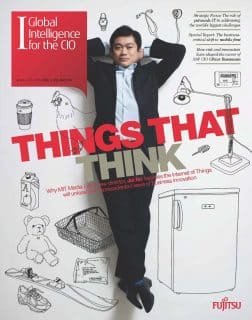 MIT listed Epstein as "disqualified' in its donor database after that, however, the Media Lab did not stop taking gifts from him and labelled his donations as anonymous, The New Yorker reported, citing emails and other documents it obtained.
Ito said Epstein gave him $525,000 for the Media Lab and another $1.2 million for his own investment funds last week.
On 10 August, Epstein reportedly committed suicide by hanging in his high-security prison cell where he was awaiting trial over accusations of trafficking under-age girls for sex. He pleaded not guilty to all charges but faced up to 45 years in prison had he been convicted.
His death has sparked conspiracy theories suggesting that some powerful people wished him dead, as Epstein's trial could have exposed their complicity in his alleged sex ring.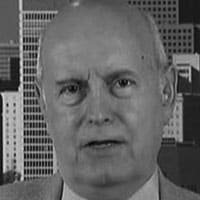 Jim W. Dean is VT Editor Emeritus.  He was an active editor on VT from 2010-2022.  He was involved in operations, development, and writing, plus an active schedule of TV and radio interviews.  He now writes and posts periodically for VT.
ATTENTION READERS
We See The World From All Sides and Want YOU To Be Fully Informed
In fact, intentional disinformation is a disgraceful scourge in media today. So to assuage any possible errant incorrect information posted herein, we strongly encourage you to seek corroboration from other non-VT sources before forming an educated opinion.
About VT
-
Policies & Disclosures
-
Comment Policy
Due to the nature of uncensored content posted by VT's fully independent international writers, VT cannot guarantee absolute validity. All content is owned by the author exclusively. Expressed opinions are NOT necessarily the views of VT, other authors, affiliates, advertisers, sponsors, partners, or technicians. Some content may be satirical in nature. All images are the full responsibility of the article author and NOT VT.