Israel Election 2019: Netanyahu Fails to Secure Majority, Gantz Leads, Arabs Surge, Exit Polls Show
…by Jim W. Dean, VT Editor
[Monday Morning update: 9:23AM EST : It looks like we have a tie this morning between Bibi and Ganz at 32 seats both, with 92% of the vote count, and an estimate week to wait for the official ending count.
A one vote change could tip the scales in terms of who gets the first shot to form a government. That gives that candidate the power to dole out government positions to buy support. Welcome to that world.
Israel's president makes that call after first meeting with all the various parties to see who they want, to gauge the chances of success. His goal, theoretically is to assist getting a government formed so the change over can get started.
Lieberman's party could hold the balance of power, exit polls show. The former minister, who used to be a major ally of the prime minister, is now one of his key opponents. He formerly said that he will insist upon a unity government that includes Likud and the centrist Blue and White coalition party.
This would axe out the United Arab Party that did well, winning 11 seats, more then Lieberman's 8. If the Arabs can pick up 1 or 2 more seats that might also tip the scales. Analysts say Gantz could win if he can forge a deal with the Arab parties, and that will bring an end to Netanyahu's rule…JD ]
[ Tues. Night Update: 10:26 PM EST: The Joint Arab List is reporting high turnout, looking to get 11 to 15 seats, which could make it a bigger swing vote player for putting the Ganz coalition in power.
8:33 PM EST: Both Bibi and Ganz are claiming victory so far
[ Editor's Note: I will be updating this through the night. What is at stake here is the future of Israel, so say many of the Israelis on whether Israel will remain a democracy, or ethnically cleaned racist state if Bibi gets to take over the West Bank that he wants.
If Ganz were to win it would give Israel a fresh start without all of Bibi's baggage. Some things would not change. Ganz the military general will probably be as offensive as Bibi, but not as wild. Probably all that the Palestinians have lost will remain so, but maybe Ganz would not continue to keep throwing bones to his supporters like Bibi always did.
And yes it will be a blow to Trump because he did interfere in the election, so he was not the magic kiss for Bibi…JD ]

Jim's Editor's Notes are solely crowdfunded via PayPal
Jim's work includes research, field trips, Heritage TV Legacy archiving & more. Thanks for helping. Click to donate >>
– September 17, 2019 –
Two exit polls show Kahol Lavan overtaking Likud ■ Labor Party, Democratic Union make it in ■ Kahanist party wiped off political map ■ Gantz: We succeeded, Netanyahu failed
This is from Haaretz. Remember that these are exit poll determinations and can be change with the final counts for any really close races. Also, counts are easier to complete in a smaller country…JD :
Prime Minister Benjamin Netanyahu has failed to secure a ruling majority in Israel's second election of 2019, exit polls released by Israeli television channels on Tuesday indicate.
All exit polls show that Netanyahu's right-wing bloc will gain around 56 seats. The biggest party, according to the polls, is Benny Gantz's Kahol Lavan. However, since neither Netanyahu nor Gantz appear to have gained a 61-seat majority, the two are likely to head to deliberations with President Reuven Rivlin who will determine which of them gets the mandate to try and form a governing coalition. (Who is Benny Gantz? Read the full profile)
According to two of the polls, Kahol Lavan is leading with 32-34 Knesset seats, while Likud is projected to garner 33-30 seats.
In all three polls, the Joint List of Arab parties is projected to have the third most seats, while Yamina, led by Ayelet Shaked, is projected to win 6-7 seats, and Avigdor Lieberman's Yisrael Beiteinu is expected to receive 8-9 seats.
The ultra-Orthodox Shas party is projected to win nine seats in all three polls. United Torah Judaism is projected to win 7-8 seats.
The Democratic Union party is projected to win 5-6 seats, whereas Labor-Gesher, which teetered on the edge of the electoral threshold in polls leading up to the vote, is projected to win six seats in all three exit polls.
2:30 A.M. Benny Gantz: We'll wait for the full results, but it seems we've succeeded
Kahol Lavan leader Benny Gantz said Tuesday overnight he would work to establish a national unity government in Israel.
"We stuck to our mission and to our path," Gantz said at his party's headquarters in Tel Aviv, hours after exit polls in Israel's election show his center-left party has secured a lead over Prime Minister Benjamin Netanyahu's Likud, urging his supporters to wait for final election results to be released.
"According to the results we have now, it seems over a million Israeli citizens" support Kahol Lavan, Gantz said, stressing that exit polls show Netanyahu failed in his reelection bid. "This is the start of the journey to mend the Israeli society."
2:07 A.M. Channel 12 updated exit poll shows Kahol Lavan and Likud are tied
Kahol Lavan: 32
Likud: 32
Joint List: 13
Yisrael Beiteinu: 9
Shas: 9
United Torah Judaism: 7
Yamina: 7
Labor: 6
Democratic Union: 5
1:29 A.M. All updated exit polls show Kahol Lavan leading Likud
In an updated exit poll released by Kan 11, Likud fell to 31 seats, breaking the previously reported tie between Likud and Kahol Lavan. Avigdor Lieberman's Yisrael Beiteinu lost one seat. The Joint List gained a seat as did Labor-Gesher.
Kahol Lavan: 32
Likud: 31
Joint List: 13
Shas: 9
Yisrael Beiteinu: 9
United Torah Judaism: 8
Yamina: 7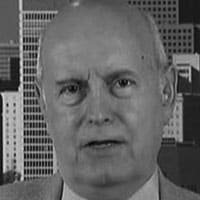 Jim W. Dean is VT Editor Emeritus.  He was an active editor on VT from 2010-2022.  He was involved in operations, development, and writing, plus an active schedule of TV and radio interviews.  He now writes and posts periodically for VT.
ATTENTION READERS
We See The World From All Sides and Want YOU To Be Fully Informed
In fact, intentional disinformation is a disgraceful scourge in media today. So to assuage any possible errant incorrect information posted herein, we strongly encourage you to seek corroboration from other non-VT sources before forming an educated opinion.
About VT
-
Policies & Disclosures
-
Comment Policy
Due to the nature of uncensored content posted by VT's fully independent international writers, VT cannot guarantee absolute validity. All content is owned by the author exclusively. Expressed opinions are NOT necessarily the views of VT, other authors, affiliates, advertisers, sponsors, partners, or technicians. Some content may be satirical in nature. All images are the full responsibility of the article author and NOT VT.