RUSSIA, TURKEY AND IRAN REINFORCE COORDINATION DURING HIGH LEVEL SUMMIT IN ANKARA
…from Southfront
[ Editor's Note: We have a strange statement coming out of the Astana Process. While including the past-mentioned support for the territorial and political integrity of Syria, Turkey's long support of proxy terror forces in northwest Syria was not mentioned.
Damascus should be a party of this group, and the fact that it wasn't involved is off-the-charts weird. One might even say that it is a fake group with fake statements; but all is not bad.
They have agreed to move forward with the Constitutional committee formation, something that was supposed to have been last year. The stand off in Idlib physically has that process blocked, as no elections can be held there while Turkey-supported jihadis are already planning to use the civilians as human shields, as the jihadis are blocking the exit corridors to flee future skirmishes.
Erdogan, instead of allowing Syrian refugees to return to their homes, wants to pour them into the northern "safe zone" as a buffer between Turkey and the Kurds, and I suspect plans to use them as proxy forces against the Kurds in return for living support.
In effect they will be cruelly used as human shields, as the jihadis are doing in Idlib. But the world is not perfect and compromises must often be made to get something done, which is always better than nothing.
As Gordon has so often said, "It's a nasty world out there"… Jim W. Dean ]

Jim's Editor's Notes are solely crowdfunded via PayPal
Jim's work includes research, field trips, Heritage TV Legacy archiving & more. Thanks for helping. Click to donate >>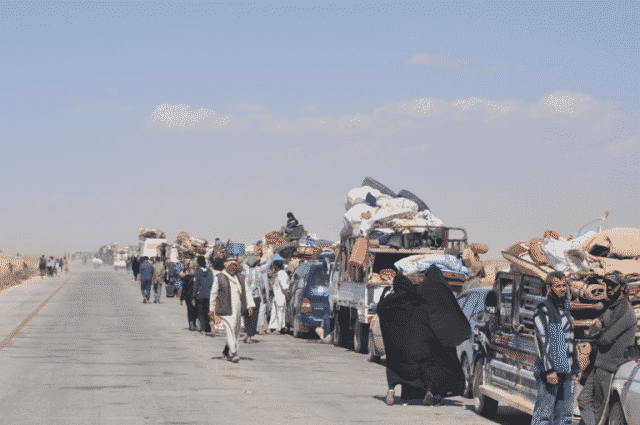 – First published … September 17, 2019 –
On September 16th, Russian President Vladimir Putin, Turkish President Recep Tayyip Erdogan and Iranian President Hassan Rouhani met in Ankara as the guarantors of the Astana Process on the settlement in Syria.
This was the leader's fifth meeting. Following the summit, the three leaders released a joint statement. These are the highlights:
They reviewed the developments since the last meeting in Sochi on February 14th, 2019, reiterating their determination to enhance coordination;
"Emphasized their strong commitment to the sovereignty, independence, unity and territorial integrity of the Syrian Arab Republic as well as to the purposes and principles of the UN Charter. They highlighted that these principles should be universally respected and that no actions, no matter by whom they were undertaken, should undermine them";
Rejected the US recognition of the Golan Heights as Israeli territory and not occupied Syrian territory;
"Discussed the situation in the north-east of Syria, emphasized that security and stability in this region can only be achieved on the basis of respect for the sovereignty and territorial integrity of the country and agreed to coordinate their efforts to this end";
In the sense of the previous statement, the leaders refused any "attempts to create new realities on the ground under the pretext of combating terrorism, including illegitimate self-rule initiatives, and expressed their determination to stand against separatist agendas aimed at undermining the sovereignty and territorial integrity of Syria as well as threatening the national security of neighboring countries." This is likely towards the US-backed Kurdish groups operating in northeastern Syria.
The next Astana Process meeting will be held in Tehran, Iran's capital.
The parties agreed on a constitutional committee to be made up of pro-government, opposition and independent members paving the way for speedy talks in Geneva, Putin said.
"It was decided to start the work to form the committee without delay," President Erdogan added regarding the constitutional committee. "The process of establishing the committee and preparing mechanisms of its work will be held in coordination with the UN."
Hassan Rouhani said that the leaders hoped elections could take place in Syria in 2020 or 2021. Furthermore, Rouhani called for the withdrawal of American troops and Syria's territorial integrity, arguing that Syrians should be able to go back to their own homes rather than move to safe zone settlements.
The leaders also agreed to de-escalate the volatile situation in Idlib, the last remaining rebel stronghold in Syria while combating extremists and protecting civilians.
Erdogan repeated Turkish demands from the United States for a so-called "safe zone" in northeastern Syria along the Turkish border east of the Euphrates River where joint patrols have begun but threatened Turkey would go it alone if its establishment was delayed.
Ankara is also lobbying for a plan to resettle displaced Syrians in Turkey-controlled zones across northern Syria and Erdogan suggested that it could be expanded to Raqqa and Deir ez-Zor.
The Turkish president expressed concern that recent attacks on militants by the Syrian Arab Army risk deepening regional turmoil and pushing a new wave of migrants towards Turkey.
"We are in a period when we need to take more responsibility for peace in Syria, when we (three countries) need to carry more weight," Turkey's Tayyip Erdogan said.
In terms of MSM hysteria, Israeli media reported that Russian President Vladimir Putin had praised Iran's participation in Syria's "civil war."
The mentioned praise is the following:
"And of course, thanks to our joint efforts, including Iranian efforts, Iran's significant contribution to the settlement processes in Syria, a lot has been done to eliminate pockets of terrorist resistance and create an effective and, I would say, working mechanism for a political settlement."
Of course, hysteria is expected, after all according to the MSM narrative, the Syrian conflict is still a "civil war," and Iran is simply doing the Syrian people a disfavor.
It appears that progress is being made, judging by recent efforts by the Syrian Arab Army, and with Russian support, all of the claims are sound and make sense.
Whether there will be significant progress by the time the 6th meeting in Tehran comes over remains a question. Nonetheless, it's apparent that the coordination between Iran, Turkey and Russia have become a key factor impacting the situation in Syria, and in the Middle East, in general.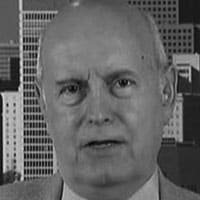 Jim W. Dean is VT Editor Emeritus.  He was an active editor on VT from 2010-2022.  He was involved in operations, development, and writing, plus an active schedule of TV and radio interviews.  He now writes and posts periodically for VT.
ATTENTION READERS
We See The World From All Sides and Want YOU To Be Fully Informed
In fact, intentional disinformation is a disgraceful scourge in media today. So to assuage any possible errant incorrect information posted herein, we strongly encourage you to seek corroboration from other non-VT sources before forming an educated opinion.
About VT
-
Policies & Disclosures
-
Comment Policy
Due to the nature of uncensored content posted by VT's fully independent international writers, VT cannot guarantee absolute validity. All content is owned by the author exclusively. Expressed opinions are NOT necessarily the views of VT, other authors, affiliates, advertisers, sponsors, partners, or technicians. Some content may be satirical in nature. All images are the full responsibility of the article author and NOT VT.