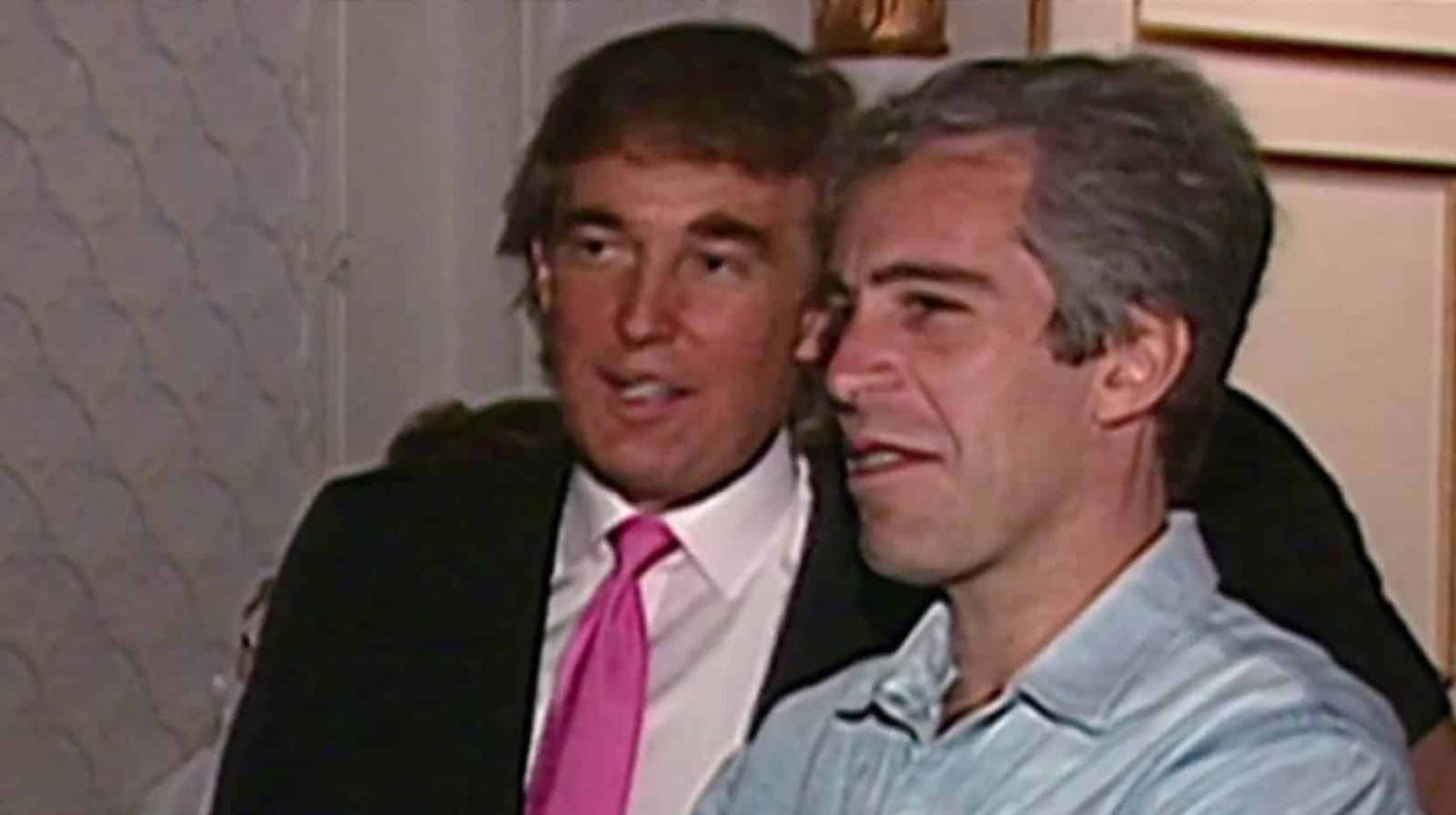 [ Editor's Note: This is a key story, as we now have Virginia Giuffre as a witness, one who has been accepted as credible by the Royal Family, as when Prince Andrew tried to bluff his way out of the jam by claiming the photo in the media was photoshopped, he should have gotten more credible advice as the Queen did.
Remember that Andrew was her favorite son, but after her investigators determined that he was guilty, she moved to protect the rest of the monarchy by putting him out to pasture. Everyone in Britain picked up on that, if not the rest of the world.
The lawyer working for these new claimants against Epstein and "associate", which VT readers will know who that is, is not an ambulance chaser. This guy will not be pissing away several years of his legal career chasing a phantom case.
All 9 new Epstein accusers say they were assaulted by Epstein and someone else, whose name is withheld, simply an "associate."  The claims, however, directly parallel, in some cases with extreme accuracy, those made against Trump in 2016, a case "settled" through what the claimants say was a non-disclosure or the killing of her family.
Accusers as young as 13 have come forward against "suicided" Jeffrey Epstein. The accusations below, made against Donald Trump are now partially confirmed based on new evidence published in the UK Sun (below).
Note that the lawsuit against Trump and Epstein for rapes and beatings was settled by Michael Cohen, who says he used fear and intimidation in up to 500 Trump lawsuits, some over sexual abuse, some over financial frauds.
After Epstein was murdered, VT had been wondering where all the other girls were, now that "he" could not go after them. It seemed strange that they would not come forward. Finally they have arrived, and there should be more. Every month that goes by where nothing bad happens to any of these women, the others will lose their fear… Jim W. Dean ]
*
Where is Michael Cohen?  Why can't we ask him? Oh wait, Trump "attorney general" William Barr has him in custody just like with Jeffrey Epstein
Of course, Michael Cohen, if anyone could find him, and they can't, isn't credible, after all, he worked for Donald Trump.
These are witnessed allegations of far worse offenses with much younger girls and endlessly more violent than anything Prince Andrew was accused of.  Did he threaten anyone's family? Any 13 year olds?  9 have come forward in recent days, how many more are out there?  Cohen knows. Where is Michael Cohen?
From the document:
Trump had known Defendant Epstein for seven years (New York, 10/28/02), and knew that Plaintiff was then just 13 years old. Exhs. A and B.
Defendant Trump initiated sexual contact with Plaintiff at four different parties. On the fourth and final sexual encounter with Defendant Trump, Defendant Trump tied Plaintiff to a bed, exposed himself to Plaintiff, and then proceeded to forcibly rape Plaintiff. During the course of this savage sexual attack, Plaintiff loudly pleaded with Defendant Trump to stop but with no effect. Defendant Trump responded to Plaintiff's pleas by violently striking Plaintiff in the face with his open hand and screaming that he would do whatever he wanted. Exhs. A and B
Immediately following this rape, Defendant Trump threatened Plaintiff that, were she ever to reveal any of the details of the sexual and physical abuse of her by Defendant Trump, Plaintiff and her family would be physically harmed if not killed. Exhs. A and B.
Immediately following this rape, Defendant Trump threatened Plaintiff that, were she ever to reveal any of the details of the sexual and physical abuse of her by Defendant Trump, Plaintiff and her family would be physically harmed if not killed. Exhs. A and B.
Both Defendants had let me know that each was a very wealthy, powerful man and indicated that they had the power, ability and means to carry out their threats. Indeed, Defendant Trump stated that I shouldn't ever say anything if I didn't want to disappear like Maria, a 12-year-old female that was forced to be involved in the third incident with Defendant Trump and that I had not seen since that third incident, and he was capable of having my whole family killed.

 From the Same Witness that Originated Current Reports on Prince Andrew

(witness) It was at these series of parties that I personally witnessed the Plaintiff being forced to perform various sexual acts with Donald J. Trump and Mr. Epstein. Both Mr. Trump and Mr. Epstein were advised that she was 13 years old.
(witness) I personally witnessed four sexual encounters that the Plaintiff was forced to have with Mr.Trump during this period, including the fourth of these encounters where Mr. Trump forcibly raped her despite her pleas to stop.
(witness) I personally witnessed the one occasion where Mr. Trump forced the Plaintiff and a 12-year-old female named Maria perform oral sex on Mr. Trump and witnessed his physical abuse of both minors when they finished the act.

Donald Trump & Jeffrey … by davidbix on Scribd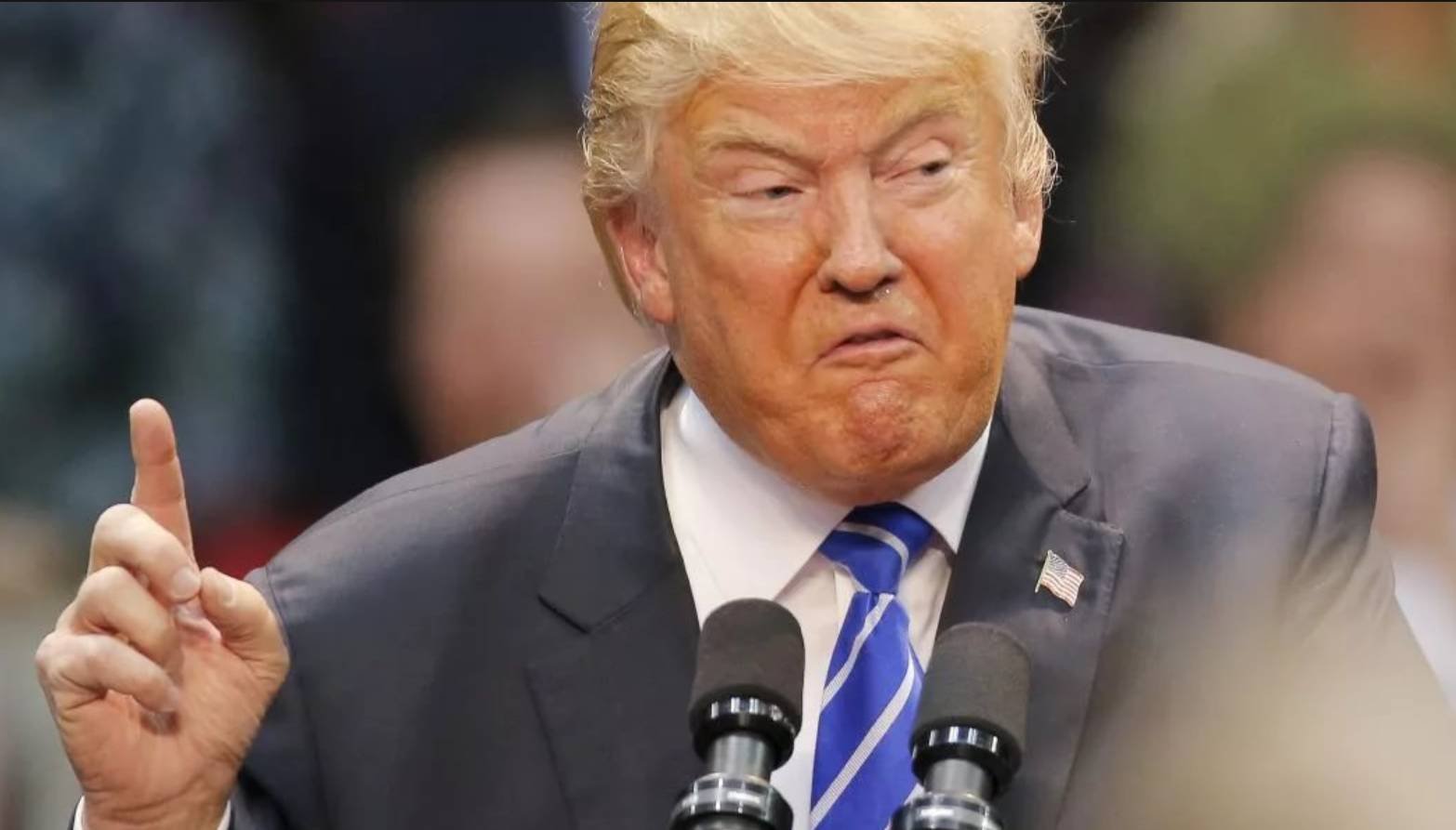 "UK Sun: NINE more women have come forward to claim they were sexually abused by Jeffrey Epstein.
They alleged Epstein's abuses spanned more than two decades and involved children as young as 13.
The women, who filed suit anonymously as Jane Does, alleged they were either sexually assaulted or raped by the multimillionaire, and in some cases, his associates, (Donald Trump) a Manhattan Supreme Court lawsuit claims..
Seven of the women say "Epstein and his associates (Donald Trump) sexually assaulted, abused, battered and raped," them, and for two of the victims, this happened "repeatedly".
The earliest incident occurred in 1985 when a then-23-year-old woman says "Epstein sexually assaulted, abused, and battered her," the court documents allege.
The most recent abuse happened to a 21-year-old in 2007, it is claimed.
'VICTIMS DEVELOPED MENTAL ILLNESS'
The accusers' lawyer, Jordan Merson, said the alleged abuse occurred in New York City, (confirming allegations) Florida, New Mexico and the US Virgin Islands.
The women were left with mental health issues including post-traumatic stress disorder, eating disorders and issues that led to attempted suicide.
Mr Merson said: "These women have lifelong trauma as a result of what Epstein (but not 'associates?') did to them and now they have a chance at justice."
Investigating into who the involved Epstein "associates" (Donald Trump) is ongoing.
read more:
https://www.thesun.co.uk/news/10479212/jeffrey-epstein-accused-sexually-assaulting-nine-more-women/
ATTENTION READERS
We See The World From All Sides and Want YOU To Be Fully Informed
In fact, intentional disinformation is a disgraceful scourge in media today. So to assuage any possible errant incorrect information posted herein, we strongly encourage you to seek corroboration from other non-VT sources before forming an educated opinion.
About VT
-
Policies & Disclosures
-
Comment Policy
Due to the nature of uncensored content posted by VT's fully independent international writers, VT cannot guarantee absolute validity. All content is owned by the author exclusively. Expressed opinions are NOT necessarily the views of VT, other authors, affiliates, advertisers, sponsors, partners, or technicians. Some content may be satirical in nature. All images are the full responsibility of the article author and NOT VT.