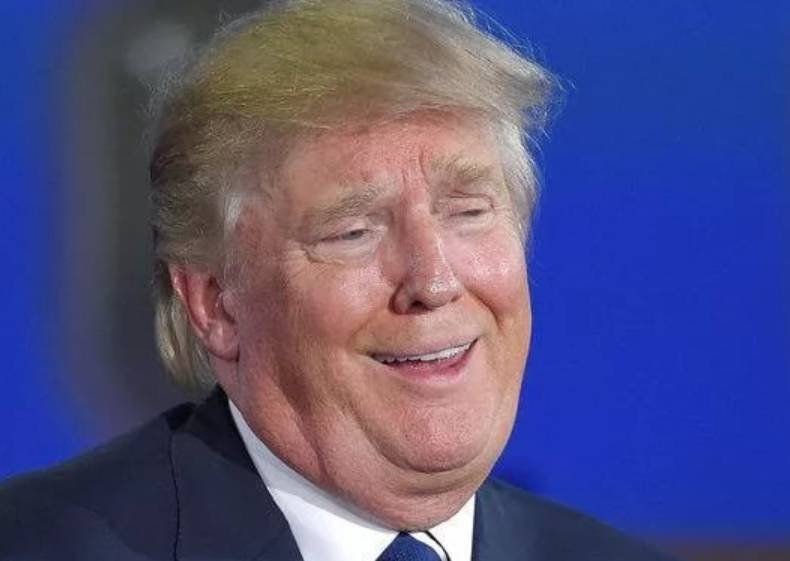 First, it's time to take a new look at the Las Vegas killings as well…Saudi trainees were there too…and police may have killed a patsy
VT: When you look for information on that other Saudi shooting, the one in Las Vegas where a patsy was killed, supposedly, one floor below another Saudi terror nest…but read about it in the Saudi opposition press, something suppressed in the US like anything else that might safeguard Americans from real terror at the hands of Trump's friends.
"Saudi Prince Al-Waleed had admitted under interrogation that he sent an elite team of snipers from the Saudi Royal Air Force to the Mandalay Bay Hotel on the night of the mass shooting.
According to attorney Matthias Chang, Prince Al Waleed Talal sent snipers to the hotel to rain havoc on the unsuspecting victims at the Route 91 Festival, which was then blamed on "patsy" Stephen Paddock.
In an email, screen-captured and uploaded to Twitter, Chang details how the Saudi Prince sent snipers to the Mandalay Bay to occupy the floors above Paddock's room.
In August 2017, just one month before the mass-shooting, the Saudi air force booked a number of suites at hotels along the Las Vegas strip.
A luxury tower on the Las Vegas Strip will turn into posh military barracks starting Saturday.
A Middle Eastern air force has booked the entire W Las Vegas, a 289-room tower at the SLS Las Vegas, for most of August, according to numerous employees speaking on the condition they not be identified. They said employees are being shuffled around to accommodate the booking.
Greta Vanhersecke, a publicist for W Las Vegas, confirmed that a group has booked the hotel for August but declined to say who it was. A search of the W Las Vegas website shows the hotel is sold out from Saturday night through Aug 28.
One of the employees identified the group as the Royal Saudi Air Force. A spokesman for the Royal Saudi Air Force based in Washington, D.C., could not be reached at his office. The spokesman did not respond to email requests for comment.
Saudi Arabia's 10th Squadron Royal Saudi Air Force will be taking part in Red Flag 17-4 at Nellis Air Force Base, according to airwingspotter.com, a site dedicated to military aviation photography and spotting. Red Flag, combat training involving the air, space and cyberforces of the United States and its allies, will be held Aug. 14-25.
The Nellis public affairs department said in an email that it does not disclose the participants of its joint exercises, adding that any participant has the right to choose its own lodging.
"While we encourage foreign participants to stay in our base lodging for ease of travel during the exercise, they are welcome to make arrangements anyplace they prefer," the statement said.
Employees from S&K Technologies were visible at the W Las Vegas this week. S&K Technologies has provided logistics support to the Royal Saudi Air Force during Red Flag operations for many years, according to a 2014 post on S&K's website.
'Depending on the year, the Royal Saudi Air Force will bring 175-210 members to these realistic combat exercises,' S&K said in the 2014 post."
Saudi Prince Admits He Had Snipers at Mandalay Bay during Mass Shooting
VT: We've seen Trump and Kushner bend over for the Saudis, Trump sent them 2800 troops and offered to invade Yemen for them, but as with Trump, there is always a quid pro quo.
Nothing an American president could have done, not even going down on Hitler, would have equaled this performance from Trump, one that has filled the US with the same terrorists who were able to buy their way out of paying for their part in 9/11.
Fox News: "Six Saudi nationals were detained for questioning Friday near a naval air station in Pensacola, Fla., after a Saudi gunman opened fire there, killing three people before being shot dead by officers, a senior U.S. official told Fox News.
The FBI, which is leading the investigation into the shooting — which took place Friday morning at Naval Air Station (NAS) Pensacola in Florida — declined to reveal the identity of the shooter in the early stages of the investigation, but a U.S. official told Fox News the gunman was an aviation student from Saudi Arabia named Mohammed Saeed Alshamrani.
*
All is forgiven as long as Trump gets to keep his casinos and brothels…
RT/Moscow: The attacker who used a handgun to kill three and injure eight people at the Naval Air Station Pensacola in Florida was a Saudi officer who was in the US for training, local officials confirmed.
The attacker was killed when Escambia County Sheriff's deputies responded to reports of an "active shooter" at the base, just before 7am local time on Friday. Two deputies were injured in a shootout with the suspect.
Speaking to reporters later, the sheriff and other local officials confirmed media reports that the attacker was a member of the Saudi Arabian military, who was being trained at NAS Pensacola. While his name has been reported by multiple outlets, the officials declined to confirm or deny it.
ALSO ON RT.COMPensacola shooting: 4 killed at Naval Air Station… days after deadly Pearl Harbor rampage
The Saudi officer is one of many of international aviators currently training at NAS Pensacola, officials told reporters.
The base is a major training site for US naval aviators as well as many allied pilots, and employs around 16,000 uniformed and 7,400 civilian personnel. Known as the "cradle of naval aviation," it is also home to the 'Blue Angels' aerobatic squadron and hosts the largest aviation museum in the country.
Congressman Matt Gaetz (R-Florida), who represents the district where the base is located, said in a video message on Friday that the training the US military provides to allies is helpful, but that "this event demonstrates a serious failure in the vetting process."
Gaetz said he would push for "extreme vetting for people who come to our country and train on our bases."
We're learning a Saudi Arabian military member in Pensacola committed these murders.

I'm working with the @DeptofDefense, @StateDept, and @DHSgov to ensure there's extreme vetting for people who come to our country and train on our bases.
The Royal Saudi Air Force uses US-made aircraft and trains many of its pilots – including members of the royal family – at US facilities. Current Saudi defense minister and former ambassador to the US, Prince Khaled bin Salman, trained at the Columbus AFB in Mississippi and Nellis AFB in Nevada before flying combat missions in Yemen and against Islamic State (IS, formerly ISIS) terrorists.
US President Donald Trump revealed Friday that Saudi Arabia's King Salman bin Abdulaziz Al Saud offered his sympathies in a recent phone call following the news that the shooter of the Florida naval station attack was a Saudi aviation trainee.
Trump stated in a mid-Friday tweet that King Salman had indicated that the incident "in no way shape or form" represents Saudi nationals.
"King Salman of Saudi Arabia just called to express his sincere condolences and give his sympathies to the families and friends of the warriors who were killed and wounded in the attack that took place in Pensacola, Florida," reads the tweet.
"The King said that the Saudi people are greatly angered by the barbaric actions of the shooter, and that this person in no way shape or form represents the feelings of the Saudi people who love the American people."
The remarks come moments after Florida Gov. Ron DeSantis confirmed that the individual suspected of carrying out the shooting at the Sunshine State's Naval Air Station Pensacola was a Saudi national who arrived at the base to train in aviation. Officials have noted that the base often hosts hundreds of international students interested in training on the grounds.
Hours after Trump's tweet was published, the Saudi Embassy in Washington, DC, issued a statement indicating that King Salman had ordered his nation's security services to cooperate with American counterparts for the duration of the investigation into the shooting.
Authorities have indicated that the shooting began early Friday morning, and that it was eventually stopped by two sheriff's deputies before 8 a.m. Central Standard Time. The shooting unfolded inside a classroom and covered two floors of the building. The incident ended with four individuals dead, including the shooter. Seven others were injured.
ATTENTION READERS
We See The World From All Sides and Want YOU To Be Fully Informed
In fact, intentional disinformation is a disgraceful scourge in media today. So to assuage any possible errant incorrect information posted herein, we strongly encourage you to seek corroboration from other non-VT sources before forming an educated opinion.
About VT
-
Policies & Disclosures
-
Comment Policy
Due to the nature of uncensored content posted by VT's fully independent international writers, VT cannot guarantee absolute validity. All content is owned by the author exclusively. Expressed opinions are NOT necessarily the views of VT, other authors, affiliates, advertisers, sponsors, partners, or technicians. Some content may be satirical in nature. All images are the full responsibility of the article author and NOT VT.