…from Press TV, Tehran
[ Editor's Note: We are off to the races in the new year with Israeli general Amos Gilead telling us what everybody knows already. The IDF may be able to keep its boot on the Palestinians' necks with the cost subsidized by the US, but for Iran that is way different.
The hard core Zios have always wanted to have Americans die for Israeli interests. That's how they roll. And unfortunately, they would have a lot of political support for that in Congress among the sellouts that roam those halls.
But any whiff of US assistance (almost guaranteed on the sly) in a preemptive attack on Iran would see a full retaliatory blow on all US and proxy forces in the Gulf and shutting down of all oil production in the Persian Gulf, with resulting worldwide economic chaos.
When all those affected yelled to high heaven, Iran will simply tell them to go complain to the Israelis and the Americans for enabling an Israeli strike. Anyone thinking that Iran does not have a mutually assured destruction capability is smoking crack.
Iran had no choice but to work 24/7 on having one, and even more so after the US pullout from the JCPOA. Some of the blame is shared by the EU JCPOA members with their own make-believe protestations of "planning to comply at some point," which they have conveniently morphed into their being in compliance.
The US defense treaty which was tested in a media roll out late last year did not get an enthusiastic response in the US or in Israel. The IDF war hawks there felt such a treaty would have agreements written in that required US approval of Israeli offensive moves, which was a non-starter. The Israelis never limit their own options, but love to do so with everybody else.
With no government in place to sign anything, Israel is at a standstill. Even the "Deal of the Century" is dead in the water, a hostage to Bibi's legal problems, as he is attempting to get Parliamentary immunity while holding the entire country hostage politically.
This is the guy who just went through a recent theatrical Likud party primary where his opponent had been polling 25% all along, and yet Netanyahu hailed it as a "great victory" that validated the people's faith in his leadership.
That is really scraping the bottom of the barrel for victory, Bibi. Moses would be asking you to set your people free, and so would I … Jim W. Dean ]

Jim's Editor's Notes are solely crowdfunded via PayPal
Jim's work includes research, field trips, Heritage TV Legacy archiving & more. Thanks for helping. Click to donate >>
– First published … January 02, 2020 –
A senior Israeli general says allegations by the regime's officials about the possibility of a military strike against Iran are empty and Tel Aviv is in no position to launch a preemptive strike on the Islamic Republic.
Speaking in an interview with Israel's FM103 radio station, Major General Amos Gilead, Executive Director of , noted that although a preemptive strike on Iran may seem to be a good idea, Israel has not created the preparedness that it needs to carry out such an attack.
"If we attacked Iran and Iran fired missiles at us, we must be so ready to win the war. However, we have not achieved this level of preparedness in past years…. Even if we launched such an attack, we would find ourselves alone after that and Iranians will give us an appropriate answer," he said.
The top Israeli general added that "such a war might be very long and painful. It is true that [the Israeli] government can make this decision, but I am not sure that it would have a successful result."
Gilead added that even unilateral sanctions imposed by the US administration of President Donald Trump after Washington left a landmark nuclear deal with Iran – which is officially known as the Joint Comprehensive Plan of Action (JCPOA) – have failed to bring Iran to its knees.
He added that despite all pressures and sanctions, Israel and the US have failed to make Iran give up plans and "Iranians are marching ahead despite their dire economic situation."
The general stated that recent remarks by Israel's minister for military affairs Naftali Bennett to this effect were dangerous, adding, "With due respect, this is not a decision for the minister to make on his own, but it is for cabinet to make this call on the prime minister's order and after consultation with the army."
On December 8, Bennett claimed that Iran was "trying to establish a ring of fire around" Israel, adding, "It is already based in Lebanon and is trying to establish in Syria, Gaza and more."
Bennett noted that the regime had to increase its operations on the Syrian soil against what he called "Iranian targets."
"We need to move from containment to attack," he added, referring to the operations, which are already offensive in nature. "We say to Iran: Syria will become your Vietnam," Bennett stated.
Bennett's claim evoked a strong response from Iran with the Iranian Foreign Ministry spokesman warning that the Islamic Republic's response to any such potential effrontery will make the occupying regime regret its acts.
"Iran will deliver a crushing and regret-inducing response to any such aggressive or foolish acts," he added, the Ministry reported on Monday.
Elsewhere in his remarks, Gilead said, "If we want to enter a faceoff [with Iran], we need to have fundamental support of and coordination with the United States. However, at the present time, there is no such coordination between Americans' words and deeds…. When Iranians make advances, nobody does anything. They only reacted when an American security force was killed [in Iraq]."
Gilead then accused Iran of being behind the recent protests outside the US embassy in Baghdad, which came in response to an earlier attack by US forces on five bases of Iraq's Popular Mobilization Units in western Anbar province and neighboring Syria.
He claimed that by organizing protests in front of the US embassy in Baghdad, Iran is trying to scare Americans, because Americans have bitter experiences with regard to their embassies in the past.
His allegation came despite the fact that Iran has categorically denied having any role in the incident outside the US embassy in Iraq.
Speaking in a public meeting on Wednesday, Leader of the Islamic Revolution Ayatollah Seyyed Ali Khamenei strongly condemned the deadly American air raids that targeted the positions of Iraq's Hashd al-Sha'abi forces, saying Washington is in fact taking revenge on the popular forces because of the key role they played in defeating the Daesh terror group.
"You are witnessing what they [the Americans] are doing in Iraq and Syria. They are taking revenge on Hashd al-Sha'abi because it paralyzed and [eventually] eliminated Daesh, which they [the Americans] had created and nurtured," the Leader said.
The Leader went on to say, "If Iran decides to confront a country, it will do so openly. But everyone must know that we are strongly committed to the country's interests and the Iranian nation's dignity, grandeur and progress, and we shall not hesitate to intervene and deal a blow to any party who attempts to pose a threat to the country."
Ayatollah Khamenei described the Iranian nation as being "courageous, vigilant and ready for action on all fronts."
"Contrary to certain propositions that a war would break out, we shall never drive the country in the direction of war. However, if others attempt to impose anything on our country, we shall stand against them with all our might."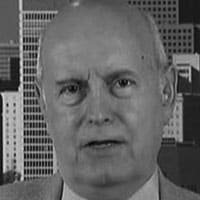 Jim W. Dean is VT Editor Emeritus.  He was an active editor on VT from 2010-2022.  He was involved in operations, development, and writing, plus an active schedule of TV and radio interviews.  He now writes and posts periodically for VT.
ATTENTION READERS
We See The World From All Sides and Want YOU To Be Fully Informed
In fact, intentional disinformation is a disgraceful scourge in media today. So to assuage any possible errant incorrect information posted herein, we strongly encourage you to seek corroboration from other non-VT sources before forming an educated opinion.
About VT
-
Policies & Disclosures
-
Comment Policy
Due to the nature of uncensored content posted by VT's fully independent international writers, VT cannot guarantee absolute validity. All content is owned by the author exclusively. Expressed opinions are NOT necessarily the views of VT, other authors, affiliates, advertisers, sponsors, partners, or technicians. Some content may be satirical in nature. All images are the full responsibility of the article author and NOT VT.