Begin, if you haven't already, by reading my very short piece that cuts through the censorship. (Here)
Below I have a Press TV piece from Iran and two from the Guardian in the UK.  All information in these is censored.  Here are the key points we will touch on:
Children simply don't get this disease and nobody can figure it out (Guardian).  This suggests something very very very very fishy is going on. (Duh)
Doctors in the US aren't testing but Iran doesn't realize we don't have ANY test materials.  One day fewer (well fewer) than 100 were tested in the entire US with results 10 days away.  Tens of thousands who presented symptoms were turned away as no tests were available. (Press TV)
This would mean that millions in the US are infected and not tested because tests don't exist.  Refer to the linked VT article above.
Trump's not just anti-science but his personal instability has, as Fox News claimed, fed him to the Democrats and the American people as a failed president.  His emergency declaration was rambling, incoherent and filled with total lies and made things worse.  
Trump's utter failure insanity, as a fanatic germophobe, Trump has gone "deer in the headlights" and has become a "drooling fool" according to those around him.  
What we are going to do, I hope, is go back to school, work and travel in 2 weeks with 80 million sick, most I am GUESSING will be at levels of normal flu or colds or else we will start losing entire economic sectors…and killing people with the disease is less painful than another GOP engineered "pump and dump" crash.
Get over it, Trump has assured a Biden presidency unless Biden is murdered, something we now fear is extremely likely as we know Biden lacks Trump's blind love of all things apartheid and hate ridden.
Please note that the GOP run Senate has had no role whatsoever, has totally failed as has the CDC, FEMA, DHS, and all Trump appointees, all fakes, all lobbyists and many outright crooks.
You will see below that the foreign media, even the UK (who censors almost as much as we do) is miles ahead of the "dead in the water" US scab media.  They have done as much to make this a national disaster as Trump's germ induced breakdown.
---
Press TV: The former Surgeon General of the United States has warned that America's top medical centers are suffering from a severe shortage of coronavirus testing supplies and are being forced to turn away potential patients amid the fast-spreading pandemic.
Vivek Murthy, who served in the administration of former President Barack Obama, made the warning during an interview with CNN on Friday. The Surgeon General is the leading US government spokesperson on matters of public health
"I spoke to a number of doctors yesterday from one of the top medical institutions in our country and in the world, a hospital which has saved many, many lives, people from all over the world come here for care, and what those doctors told me is that they are seeing many people who are coming in with coronavirus-like symptoms….they want to test them for the coronavirus but they can't because they're limited by the capacity that the state's lab has and what they're having to do is ration tests," Murthy said.
"They can only now give the test to the people who are most sick and so they're having to turn people away who may have the coronavirus and send them back to their homes and into the community," he said.
"They don't like doing this, they know this is not the best practice, but they're also running out of supplies; they're having to share masks with each other, share masks after using them with a patient instead of throwing them away and getting a new one because they don't have enough masks," he added.
"This is happening in one of the top institutions in this country and I guarantee you it's happening in many other institutions."
Sick people across the United States say they are being denied the coronavirus test, according to a report in The New York Times.
US health experts have sharply rebuked President Donald Trump's administration for downplaying the crisis and lagging behind in testing efforts.
The World Health Organization (WHO) on Wednesday declared the coronavirus, also known as COVID-19, a pandemic.
Trump declares Sunday a National Day of Prayer amid coronavirus crisis
Sick people across the US say they are being denied the coronavirus test, as American states scramble to slow the spread of COVID-19 and stop hospitals from being overwhelmed with a surge in critically ill patients.
Many who fear they have the virus have faced one obstacle after another as they try to get tested, according to The New York Times, citing interviews with dozens of people across the country.
Trump said Friday he is declaring Sunday a National Day of Prayer, shortly after declaring a state of emergency to combat the growing crisis.
Trump made the announcement in a Twitter message, claiming that the US has "looked to God for protection" throughout its history.
"It is my great honor to declare Sunday, March 15th as a National Day of Prayer. We are a country that, throughout our history, have looked to God for protection and strength in times like these," Trump tweeted.
"No matter where you may be, I encourage you to turn towards prayer in an act of faith. Together, we will easily PREVAIL!" Trump added.
Trump declared a national emergency earlier in the day, freeing up $50 billion in federal aid to fight the disease.
'He's an idiot': critics say Trump has failed the US in this test of reassurance
For Trump, who has spent years undermining experts, scientists, and trust in government, the pandemic has shown his weaknesses
It was just before 9 am and the sky was overcast when a small group of reporters was suddenly ushered through the White House's south portico. They gathered in the diplomatic reception room, once home to Franklin Roosevelt's "fireside chats", and stared at a desk with a pen, documents, and the presidential seal.
Donald Trump strode in, wearing a black bomber jacket and a white shirt unbuttoned at the top, and settled down beneath a portrait of George Washington. He signed a congressional emergency spending bill to combat the coronavirus for $8.3bn – more than three times what the president himself had requested – and held it up to a chorus of clicking cameras.
"We're doing very well," he insisted. "But it's an unforeseen problem. What a problem. Came out of nowhere, but we're taking care of it." He gazed around the oval-shaped room, wallpapered romantic American landscapes, and took questions. Someone asked: "How do you keep people from panicking?" Trump's response in part: "Calm. You have to be calm. It'll go away."
It has not gone away.
A week later, coronavirus cases in the US have soared past 1,300, with at least 38 deaths. The stock market suffered its worst percentage drop since the 1987 Wall Street crash. On Wednesday night alone, Trump announced a travel ban on most of Europe during an Oval Office address, the National Basketball Association suspended its season and it emerged the Hollywood actor Tom Hanks and his wife Rita Wilson had tested positive. The New York Post's front-page headline declared: A world turned upside down.
It is at such moments of peril that a nation looks to its leader for reassurance and direction. Trump, critics say, has failed the test in both words and deeds. Uniquely unqualified, he is the wrong man in the wrong place at the wrong time.
Elaine Kamarck, a senior fellow at the Brookings Institution think tank in Washington, said: "He's an idiot. He's handled it horribly. When things are rough, you want somebody who can exude confidence and competence and Trump does not do that.
"We've been incredibly lucky. For the last three years, there was nothing big going on that had a real bearing on the lives of ordinary Americans. This does."  read more…no paywall
TheGuardian: Coronavirus Outbreak Response Trump
The Covid-19 puzzles that scientists are still trying to answer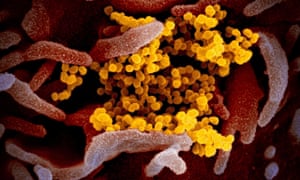 Early on Saturday morning, the news broke that a newborn baby had tested positive for coronavirus in a London hospital. The child is thought to be the youngest affected by the disease in the UK.
The child's mother had been admitted to hospital days before the birth with suspected pneumonia. Tests – at North Middlesex hospital, in Edmonton – revealed she had the coronavirus. Then, minutes after she gave birth, her baby was given a test which was also positive for Covid-19. It is not known whether the child contracted the disease in the womb or was infected during birth.
The case is striking because generally, Covid-19 has had very little impact on children or young adults. The Chinese Centres for Disease Control and Prevention said its analysis, released on 11 February, of just under 45,000 cases revealed that less than 1% were under nine years old, while those aged between 10 and 19 accounted for just over 1%. By contrast, those aged between 50 and 59 made up almost 25% of the cases while those between 60 and 69 made up 19%.
"The information suggests that children are less likely to be infected than adults and that is a bit of a puzzle," says Professor Jimmy Whitworth, of the London School of Hygiene & Tropical Medicine.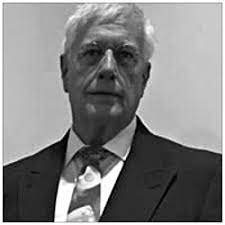 Gordon Duff posted articles on VT from 2008 to 2022. He is a Marine combat veteran of the Vietnam War. A disabled veteran, he worked on veterans and POW issues for decades.
Gordon is an accredited diplomat and is generally accepted as one of the top global intelligence specialists. He manages the world's largest private intelligence organization and regularly consults with governments challenged by security issues.
Duff has traveled extensively, is published around the world, and is a regular guest on TV and radio in more than "several" countries. He is also a trained chef, wine enthusiast, avid motorcyclist, and gunsmith specializing in historical weapons and restoration. Business experience and interests are in energy and defense technology.
ATTENTION READERS
We See The World From All Sides and Want YOU To Be Fully Informed
In fact, intentional disinformation is a disgraceful scourge in media today. So to assuage any possible errant incorrect information posted herein, we strongly encourage you to seek corroboration from other non-VT sources before forming an educated opinion.
About VT
-
Policies & Disclosures
-
Comment Policy
Due to the nature of uncensored content posted by VT's fully independent international writers, VT cannot guarantee absolute validity. All content is owned by the author exclusively. Expressed opinions are NOT necessarily the views of VT, other authors, affiliates, advertisers, sponsors, partners, or technicians. Some content may be satirical in nature. All images are the full responsibility of the article author and NOT VT.