The Senior Editor
If you don't think the lesson here will be applied to a symptomless  Ebola….
Trucks line America's highways, bumper to bumper, loaded with toilet paper.  Please dear lord save me from the foolishness.
Rest areas are closed, portajohns only…which will spread the disease much faster.  All paper money now virtually worthless, only plastic accepted as cash is thought to be germ ridden.  Toll roads require Easy Pass or stick to back roads only.
It is time we looked at CV19 as terrorism.  Did the US really take CV19 to Wuhan with the military games?  The US took 369 fake athletes to China, housed them at ground zero for the outbreak, and we mean a 2 minute walk, and did this exactly timed for "patient zero" which China has yet to find.
China has massive resources and still can't find "Patient Zero."  This is statistically impossible.
Italy locked down 1/4th of the country and still can't find Patient Zero.  This is statistically impossible.
Akums Razor says it is terrorism.
Israel's new vaccine was developed by their military at Nes Tziona, where they make diseases.  This is not an accusation but a possibility.
We also look at Israel when we see an epicenter in Milan.  Our Italian sources cite Milan as a hotbed of post-Gladio terrorism branching into all of Europe but tied to Macedonia, Kosovo, Albania and the Kosher Nostra's massive presence in that area, under the protection of Turkey.
We have highest level "on the ground" resources there.
As stated over and over, as recently reported in Israel, this seems to be a fake pandemic, 99% fear, fake deaths of those already dying (PROVE ME WRONG) and poor Tom Hanks and his wife (VT LOVES TOM), held prisoner in an Aussie hospital though they DID NOT REQUIRE ONE SECOND OF HOSPITALIZATION.
No need of oxygen, no need to be in a hospital, end of story.
Behind this, the oil and market manipulation games, the trillions in debt all tied to Kosher Nostra "banks" makes this organized crime and terrorism.
The normal investigations that should be done, and the WHO should have a huge team in Iran, that should track down this disease and find its real origins and identify how it spread is in total "stand down."
This is a coverup.
Moreover, every security agency in the world should be out there banging on doors.  With 200,000 Israeli trained fake investigators at DHS that costs the American people tens of billions a year to subsidize (wasted cash every single cent), none are working on the biggest threat in history, not a health threat but rather one of capability and intent.
If you don't think the lesson here will be applied to a symptomless  Ebola….
This is a test run with a variety of purposes:
Demonstrating a total breakdown of the US government
Total control of the press, censorship and fake news both
Testing the mechanisms of martial law hidden behind disease prevention
Pushing world debt limits by 50 percent, bankrupting the entire planet in one act
Destroying 20% of the jobs in the industrialized west while killing almost no one
Then we have testing issues with half of the positives tested thus far, according to a recent study, fake:
Potential false-positive rate among the 'asymptomatic infected individuals' in close contacts of COVID-19 patients].
[Article in Chinese; Abstract available in Chinese from the publisher]
Zhuang GH1, Shen MW, Zeng LX, Mi BB, Chen FY, Liu WJ, Pei LL, Qi X, Li C.
in English, Chinese
Objective: As the prevention and control of COVID-19continues to advance, the active nucleic acid test screening in the close contacts of the patients has been carrying out in many parts of China. However, the false-positive rate of positive results in the screening has not been reported up to now.
But to clearify the falsepositive rate during screening is important in COVID-19 control and prevention.
Methods: Point values and reasonable ranges of the indicators which impact the false-positive rate of positive results were estimated based on the information available to us at present. The false-positive rate of positive results in the active screening was deduced, and univariate and multivariate-probabilistic sensitivity analyses were performed to understand the robustness of the findings.
Results: When the infection rate of the close contacts and the sensitivity and specificity of reported results were taken as the point estimates, the positive predictive value of the active screening was only 19.67%, in contrast, the false-positive rate of positive results was 80.33%.
The multivariate-probabilistic sensitivity analysis results supported the base-case findings, with a 75% probability for the false-positive rate of positive results over 47%.
Conclusions: In the close contacts of COVID-19 patients, nearly half or even more of the 'asymptomatic infected individuals' reported in the active nucleic acid test screening might be false positives.
KEYWORDS:
COVID-19; Close contacts; False-positive; Nucleic acid test; Screening
PMID:

32133832

DOI:

10.3760/cma.j.cn112338-20200221-00144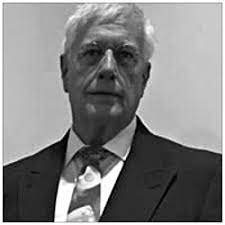 Gordon Duff posted articles on VT from 2008 to 2022. He is a Marine combat veteran of the Vietnam War. A disabled veteran, he worked on veterans and POW issues for decades.
Gordon is an accredited diplomat and is generally accepted as one of the top global intelligence specialists. He manages the world's largest private intelligence organization and regularly consults with governments challenged by security issues.
Duff has traveled extensively, is published around the world, and is a regular guest on TV and radio in more than "several" countries. He is also a trained chef, wine enthusiast, avid motorcyclist, and gunsmith specializing in historical weapons and restoration. Business experience and interests are in energy and defense technology.
ATTENTION READERS
We See The World From All Sides and Want YOU To Be Fully Informed
In fact, intentional disinformation is a disgraceful scourge in media today. So to assuage any possible errant incorrect information posted herein, we strongly encourage you to seek corroboration from other non-VT sources before forming an educated opinion.
About VT
-
Policies & Disclosures
-
Comment Policy
Due to the nature of uncensored content posted by VT's fully independent international writers, VT cannot guarantee absolute validity. All content is owned by the author exclusively. Expressed opinions are NOT necessarily the views of VT, other authors, affiliates, advertisers, sponsors, partners, or technicians. Some content may be satirical in nature. All images are the full responsibility of the article author and NOT VT.