DISCLOSURE: Sourced from Russian government funded media
…from Southfront
[ Editor's Note: I had been waiting for what Turkey's response would be to the Russian faction of the first attempted patrol being ambushed by civilians blocking the route and forcing them to turn around. There was no other option for the Russians, who always stay cool in avoiding confrontations.
As Turkey has supplied these jihadis for a long time it would look bad showing that its proxy terrorists would dare tell Erdogan to go to hell, and that is what they did with a convoy which included tanks that thought it was going to open the road.
Turkey blamed the incident on renegade jihadi groups, but you can see how fishy that story is. These are all civilians. Armed jihadis could have turned the Turkish convoy around, but they were nowhere to be seen, thinking it would look better in the media to have the civilians do it, which was correct.
Turkish Intel would have known about this ahead of time, and could have brought MPs with tear gas to break up the crowds, but they knew Erdodan would not want those images in the media. Also, several of the jihadi forces have publicly stated they don't accept the M4 highway separation zone.
But there is a third option, that Erdogan is in on staging this event to give him grounds to keep the road blocked so the Syrian can't use it, and claiming he does not want to incite the jihadis with civilian injuries. That would be a typical Erdo ploy.
So once again we have Erdogan possibly snookering the Russians into another agreement that he has no intentions of honoring, using the jihadis as patsies. This is better than fighting going on and people getting killed, but it is undermining the ceasefire.
If Erdogan keeps supplying the jihadis the Russians will have to accept that he has reneged on another deal, but then where does that leave everybody, to start up a knew round of fighting? It may be that Erodan and the jihadis in Idlib and the US and its allies in Deir Ezzor are Syria's military coronavirus that if they can hang around long enough they can kill the Assad regime.
This is going to get worse again before it gets better. In a perfect world we would see the Turks, Russians and Syrians wipe out the rebel jihadis, but Turkey needs them as squatters on Syria soil until it no longer has any use for them…Jim W. Dean ]

Jim's Editor's Notes are solely crowdfunded via PayPal
Jim's work includes research, field trips, Heritage TV Legacy archiving & more. Thanks for helping. Click to donate >>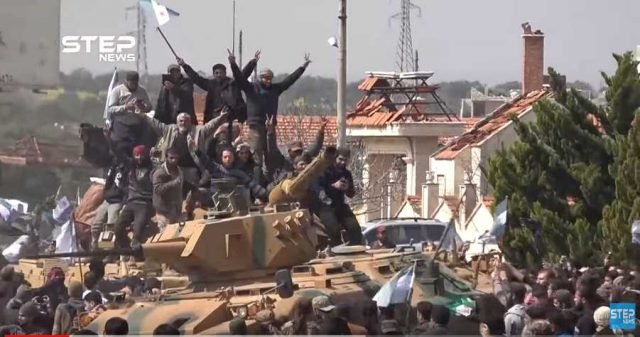 – First published … March 16, 2020 –
On March 15, Syrian opposition supporters and activists intercepted a convoy of the Turkish military that attempted to open the M4 highway in Greater Idlib.
The Turkish convoy, which consisted of several battle tanks, armored vehicles and bulldozers, was tasked with opening the M4 to facilitate a joint Russian-Turkish patrol that was supposed to take place on the highway later.
Opposition protesters blocked the highway by deploying obstacles and even climbing Turkish vehicles. This forced the convoy to withdraw. However, the protesters went on to stone the vehicles of their allies.
Turkey's failure to open the highway led to the cancellation of the pre-planned joint patrol. Russian and Turkish troops conducted a very limited patrol west of Saraqib city in southeast Idlib instead.
The reopening of the M4 highway, which links the coastal city of Lattakia with Aleppo city, is the keystone of the recent Russian Turkish agreement on Greater Idlib.
In the last few days, opposition activists and militants vowed to keep the highway blocked, threatening Russian forces and placing a bounty for killing Russian journalists.
Turkey don't appear to have any real influence over Greater Idlib militants, which have been receiving support from it for years now. The chances that the M4 will be reopened by peaceful measures are very low. Ankara's failure to open the M4 will likely push Damascus and its allies towards another military operation in the region.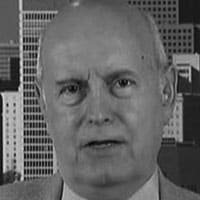 Jim W. Dean is VT Editor Emeritus.  He was an active editor on VT from 2010-2022.  He was involved in operations, development, and writing, plus an active schedule of TV and radio interviews.  He now writes and posts periodically for VT.
ATTENTION READERS
We See The World From All Sides and Want YOU To Be Fully Informed
In fact, intentional disinformation is a disgraceful scourge in media today. So to assuage any possible errant incorrect information posted herein, we strongly encourage you to seek corroboration from other non-VT sources before forming an educated opinion.
About VT
-
Policies & Disclosures
-
Comment Policy
Due to the nature of uncensored content posted by VT's fully independent international writers, VT cannot guarantee absolute validity. All content is owned by the author exclusively. Expressed opinions are NOT necessarily the views of VT, other authors, affiliates, advertisers, sponsors, partners, or technicians. Some content may be satirical in nature. All images are the full responsibility of the article author and NOT VT.