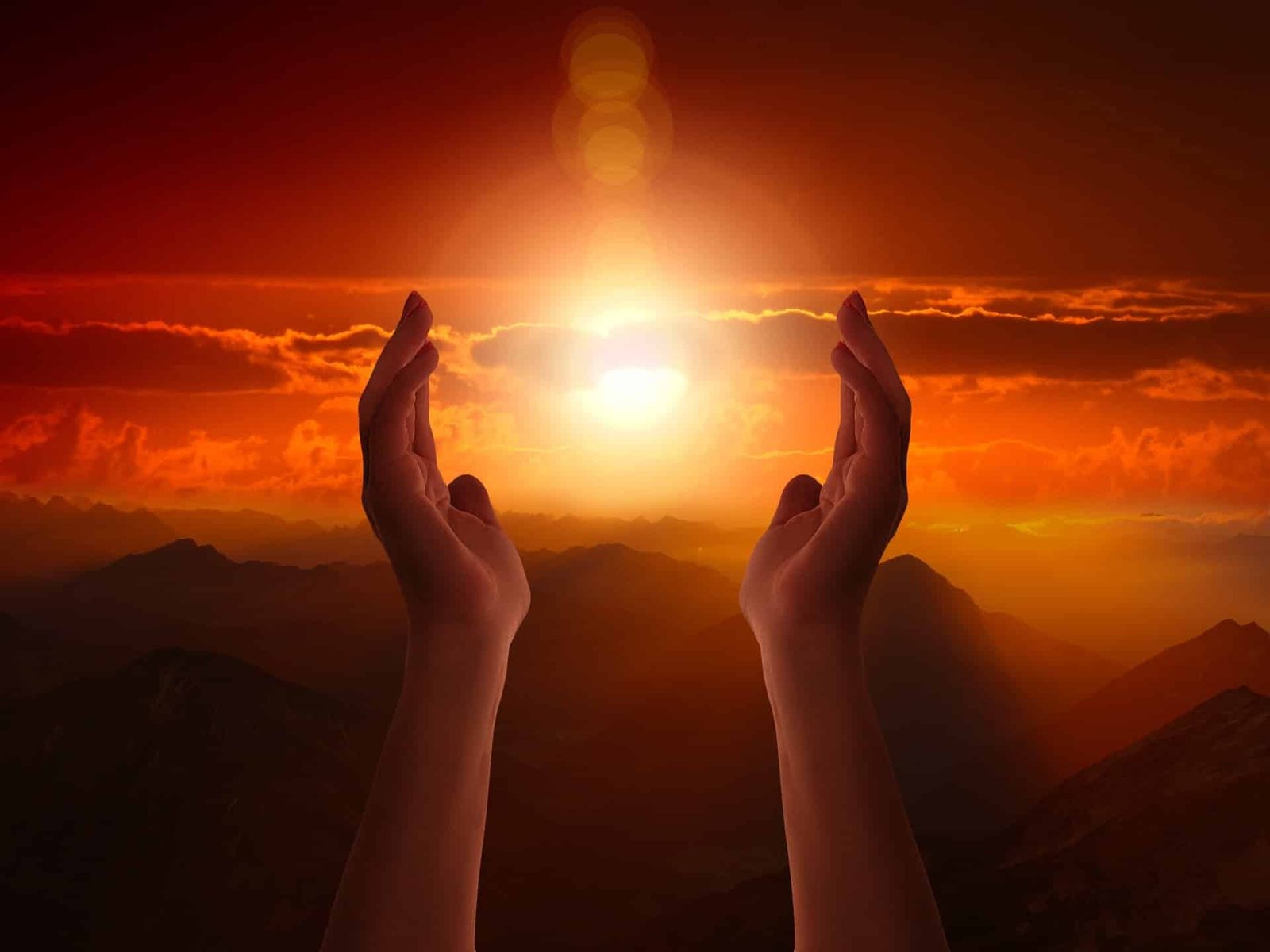 By Steve Robertson, Founder of EvolvingPlanet7.org, SupportVeteransNow.org, and PeaceSongAwards.org
The following series of linked articles are designed to provide empowering resources, a spiritual empowerment tool kit if you will,  to support your time potentially away from others and/or inwardly introspective during this time of global detoxing and a true rebirthing so that we individually and collectively awaken to become wiser, more holistically grounded and spiritually astute.
Section 1:  Meditation, How To.  This step in awareness is absolutely essential.   Imagine your mind is like an old echo sketch where your ego-mind, your fearful mind, is constantly writing and rewriting on and over your consciousness.  Without shaking it clean, through meditation, it continually rewrites its fearful narrative over and over again until there is no space to imagine new possibilities.
Section 2:  I AM Prosperity Affirmation
Section 3: VERY VERY IMPORTANT, The Power of Your Thoughts and Spoken Words to Co-Create and I AM Prosperity Affirmation
Section 4: Spiritual Intelligence, the Cosmology of Consciousness
Section 5: Music of the Spheres, how to understand the healing power of frequency/sound to assist your body/soul's in healing through enlightening inspired music. … "If you want to find the secrets of the universe, think in terms of energy, frequency, and vibration." -Nikola Tesla
Section 6: THIRD EAR APP …Use Free Sound Healing, once available to only Veterans, Active Duty Soldiers, and Refugees…NOW AVAILABLE AND FREE TO ANY AND ALL WORLDWIDE who are in hospice care, dealing with critical illnesses (like coronavirus, cancer, heart disease, etc ), families with Autistic children,  pregnant mothers and/or with newborn babies, homeless centers, retirement homes, and correctional facilities. "Physical Heal Thyself" – Hypocrites, Father of Medicine 
Section 7: List of Inspiring Recommended Reading and Movies…Empower and Educate Yourself with Personal/Spiritual Development Recommended Reading and Movie list
Section 8: Healing Substance Abuse / Addiction Series, at a Spiritual Root Cause (1-11)
Section 9: Find and use the "Course In Miracles Lessons" – read and/or listen
Section 10: PLEASE EMPOWER YOUR LIFE AND ACCEPT MY OFFER OF A FREE COPY OF MY BOOK "The Power of Choice, Success, and Your Life Purpose."  Please feel free to share my book with anyone you know and love.
Section 11: Suggested Affirmation
Thank you Father Mother God Beloved Friend, Saints and Sages of all Religions thank you for delivering to me the DIVINELY DESERVED FULL and COMPLETE FUNDING for each and every aspect of …..(whatever your dreams come true) initiatives NOW. So BE it. It is done. Amen.
Thank you for forever, continually, and right NOW illuminating my mind's eye, my consciousness, and spoken word as a Divine Affirmation that forever broadcasts, magnetizes, and realizes Divine abundance from which any and all HOLY-inspired ideas are lovingly, immediately, easily, effortlessly implemented, and brought into a beneficial form so that authentic love and peace is experienced and realized by each and every soul on our planet, NOW. So BE it. It is done. Amen.
Thank you for wisely allowing me to witness, BE, Do, and create your ever-present miracles in any and all circumstances and forms so that I always live and serve in your Divine Will and loving grace, compassion, kindness, abundance, and healing mercy, NOW. In your most Holy Name and Will, I pray this is done. Thank you. So BE it. It is done. Amen.
I AM healthy, joyously happy, powerfully loving, a generous contributor, who is abundantly wealthy and compassionately generous, who easily and effortlessly attracts all healing, enlightenment, peace, joy, wisdom, money, and resources to manifest each of my ideas into a profitable enterprise that reflects God's beauty, grace, miracles and in the loving service of humanity. Thank you for using me as your instrument of loving good and in the greatest sense of your Divine Masterplan of compassionate peace on this planet and throughout the universe. I AM a forever overflowing spring of financial abundance and prosperity that can easily and effortlessly manifest at Will any and all desires and outcomes of personal/divine desire and loving good. Thank you so BE it. It is done. Amen
Section 12: Evolving Planet 7 (Ep7) / Project Peace On Earth (PPoE)  …
A Great Awakening in Global Consciousness, 30 years in the making, 7 annual Globally broadcast Musical Prayers for World Peace –  Impact 7 Generations Ahead
"Sound or vibration is the most powerful force in the universe. Music is a divine art, to be used not only for pleasure but as a path to God-realization." Paramahansa Yogananda, author of "Autobiography of a Yogi"
"What makes us feel drawn to music is that our whole being is music; our mind and body, the nature in which we live, the nature which has made us, all that is beneath and around us, it is all music." the great Sufi master, Hazrat Inayat Khan
"When we learn to interconnect consciously, we will achieve a previously unimagined control of our planetary destiny.  This is how Project Peace On Earth's new Evolving Planet 7 Campaign can positively impact humanity and our planet." — Dr. Roger Nelson, The Global Consciousness Project – originally founded out of Princeton University
DONOR/INVESTOR/SPONSOR EXECUTIVE SUMMARY AND BUDGET AVAILABLE UPON REQUEST.  WRITE: 2UniteAll@gmail.com 
EP7/PP0E Idea Origin & Background Production Experience, Why this can and Will Happen 
Find out more about Evolving Planet 7 / Project Peace On Earth 
If you are so inspired and have financial means please support my/our work and buy me/us a cup of coffee.  Thank you. 
The Power of Choice, Success and Your Life Purpose.
Healing Addictions, Solutions at a Spiritual Root Cause
National Best Selling Authors proclaim: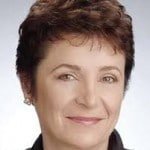 Steve's book, "The Power of Choice, Success and Your Life Purpose" is … "A TEXTBOOK for the Soul" – Caroline Myss, Ph.D. (National Best-Selling author of "Anatomy of the Spirit")
"Robertson is a Living Avatar on whose shining example our future may depend." – Larry Dossey, MD (National Best Selling Author of "One Mind" and "The Power of Prayer".
Steve book uses…"beautiful metaphors and analogies that lead in every instance to awareness, self-responsibility, and our Divinity" – Gary Zukav (National Best Selling author of "Seat of the Soul")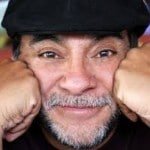 Steve's book is …"required reading for anyone who has longed to find and fulfill their life purpose." – Don Miguel Ruiz, MD (National Bestselling author of "The Four Agreements")
Steve's book…"can empower you and help you bring your gifts to the world." – Jack Kornfield, Ph.D. (National Best Selling Author of "A Path With Heart")
Steve's book offers …"rich and spiritually authentic insights into the meaning of life and how to find and live your life purpose." – Gerald (Jerry) Jampolsky, M.D. and Diane Cirincione, Ph.D. (National Best Selling Authors, Pioneers in the Human Potential Movement)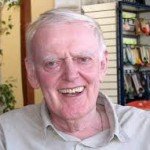 Steve's book is …"a treasure trove of timeless wisdom and spiritual guidance." – Alexander Astin, Ph.D. (Considered the world's most widely quoted person on Higher Education. Co-founder of UCLA Higher Education Research Institute. Best Selling Author of "Cultivating the Spirit".)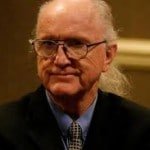 Steve's book…" looks at all of us in the eye and asks us to awaken to our own power and force."  Jack Healey, former Executive Director of Amnesty International. Former Franciscan Monk.  Creator/Producer Amnesty International concert tours, Peter Gabriel, Bono, Sting and many more.
ATTENTION READERS
We See The World From All Sides and Want YOU To Be Fully Informed
In fact, intentional disinformation is a disgraceful scourge in media today. So to assuage any possible errant incorrect information posted herein, we strongly encourage you to seek corroboration from other non-VT sources before forming an educated opinion.
About VT
-
Policies & Disclosures
-
Comment Policy
Due to the nature of uncensored content posted by VT's fully independent international writers, VT cannot guarantee absolute validity. All content is owned by the author exclusively. Expressed opinions are NOT necessarily the views of VT, other authors, affiliates, advertisers, sponsors, partners, or technicians. Some content may be satirical in nature. All images are the full responsibility of the article author and NOT VT.