Celebrities have been very vocal about Covid-19: they sing songs, tell people to practice social distancing,[1] and send condolences to those who have been infected by the virus. Wonder Woman star Gal Gadot and her celebrity pals sang John Lennon's Imagine; Angelina Jolie ask people "love each other" and "check in with each other."[2]
Emily Ratajkowski, the woman who has never missed an opportunity to tell the world to focus on her derriere, told her fans to "stay home." "Hi folks," she said. "Please stay home for the next couple weeks if you are able to and practice social distancing."[3]Ariana Grande declared: "I keep hearing from a surprising amount of people statements like: 'This isn't a big deal,' 'We'll be fine'… 'We still have to go about our lives' and it's really blowing my mind."[4]
Well, this blows Grande's mind because she is not trying to make ends meet; she is already a millionaire. For all we know, she could retire right now if she wants to. But what about the people who will end up dying if they cannot put food on the table or if they cannot feed their families? What do they do? Just wait for their slow death?
Don't Grande and others have the common sense to realize that many are protesting because they are finding themselves in an economic sinkhole? "Almost one in four Americans lost job or furloughed because of coronavirus." (I was reading one article the other day, and it stated that one family man got laid off due to the virus epidemic. He had five children, and the entire family was relying on his meager income.)
Other celebrities take this Covid-19 opportunity to show the world their lavish and extravagant homes, while telling the poor and the people who are scraping tables to make a living to stay at home. As the Independent put it last month:
"Famous faces are offering glimpses into their homes while practising social distancing during the outbreak, and they're as luxurious as you'd imagine.
"As the virus continues to spread, notable figures including Martha Stewart, Ellen DeGeneres, Justin Trudeau and Arnold Schwarzenegger are giving the public an insight to their glamorous – albeit temporarily disturbed – lives."[5]
It's nice to see that some celebrities do care. But do they care enough to challenge the status quo? Do they care enough to name the culprits of this coronavirus epidemic? Did this happen by accident? Or was someone playing with the dial?
In any event, who will suffer the biggest loss in this debacle that we are all in right now? Children:
"A United Nations report estimated that more than 1.5 billion children have been affected by school closures amid the coronavirus pandemic, estimating that the ongoing crisis could be "potentially catastrophic for millions of children.
"What started as a public health emergency has snowballed into a formidable test for global development and for the prospects of today's young generation," the report says.
"The socio-economic impact of the virus – and of the containment and mitigation measures governments have put in place around the world – is potentially catastrophic for millions of children," it says, CBS News reported. "What began as a health crisis risks evolving into a broader child-rights crisis."[6]
If those celebrities really care, do you think they'll spend half of their fortune to really support those children? Here's something to think about. Suppose I have 50 million dollars at the bank, and suppose that I give 5 thousand dollars to help children who have been affected by the virus epidemic. Granted, this is quite generous, but have I really contributed much?
Or let's put it this way. Suppose I have 200 dollars in my pocket, and I give some hungry guy a dollar or two to buy something to eat. Wouldn't it be silly if the press and the entire media come along and declare that I am doing a marvelous work by "donating" two dollars to a poor guy? This is actually the game that many celebrities are playing. By doing this, they are actually promoting themselves.
---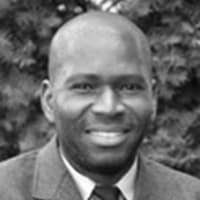 ATTENTION READERS
We See The World From All Sides and Want YOU To Be Fully Informed
In fact, intentional disinformation is a disgraceful scourge in media today. So to assuage any possible errant incorrect information posted herein, we strongly encourage you to seek corroboration from other non-VT sources before forming an educated opinion.
About VT
-
Policies & Disclosures
-
Comment Policy
Due to the nature of uncensored content posted by VT's fully independent international writers, VT cannot guarantee absolute validity. All content is owned by the author exclusively. Expressed opinions are NOT necessarily the views of VT, other authors, affiliates, advertisers, sponsors, partners, or technicians. Some content may be satirical in nature. All images are the full responsibility of the article author and NOT VT.