…from PressTV, Tehran
[ Editor's Note: We have heard less about Crown Prince Salman with the Covid pandemic dominating the news, but at VT we knew that the ploy by Salman of triggering an oil price war with Russia was a poorly thought out move that only a desperate person would make.
Colin Clarke, a senior researcher at Soufan, lays this out for us below. Both Clark and Soufan are hard wired into the Western security apparatus, so this is not a disgruntled leaker taking a shot at Prince Salman to make a name for himself. Clark is already solidly established.
One could more easily make the case that someone might be sending Prince Salman a message via a person/group like this that he needs to be very careful what he does from here on.
Prince Salman has been keeping a low profile, while Trump never mentions his name. Meanwhile the Saudi-UAE Yemen war has become the biggest cease fire joke of all time.
Even the little but wealthy UAE seems to be looking to add a lot of territory and possible future oil finds in Yemen and the island nature preserve it has seemingly hijacked from Yemen to be able to lay claims to oil in the surrounding area. One could see a remaking of the old Arab tribes raiding the old Silk Road caravans to force them to pay tribute to cross their lands.
On Saudi Arabia's northern front, the US is still holding firm on its now open occupation of Iraq's western areas. Anbar province was the original target of the US/ISIS attack to break that region off from Iraq to steal the oil wealth.
When that was added to what the US is openly stealing in Syria's Deir Ezzor province, it could fund the cost of the US occupation in both countries, that which is not being stolen by insiders before the accountants compile the bookkeeping.
As Gordon has so often said, "It's a nasty world"… Jim W. Dean ]

Jim's Editor's Notes are solely crowdfunded via PayPal
Jim's work includes research, field trips, Heritage TV Legacy archiving & more. Thanks for helping. Click to donate >>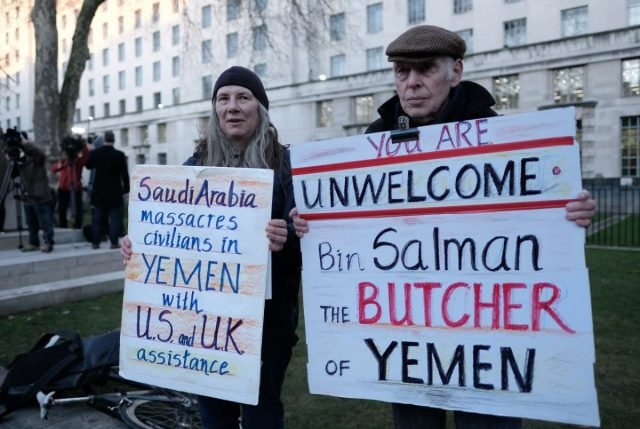 – First published … May 07, 2020 –
The coronavirus pandemic coupled with a dramatic fall in oil prices is taking its toll on the leadership of Saudi Arabia's Crown Prince Mohammed bin Salman (MBS), a new analysis shows.
The analysis from the US-based think tank The Soufan Center indicates that the implications of the current circumstances are "dire" for stability in Saudi Arabia as a recession appears certain there.
However, the young crown, who emerged as the likely heir to the Saudi throne in 2017 with pledges of economic and social reforms, seems to be suffering most from the crises.
Son of the ailing King Salman, Mohammed bin Salman has had a close relationship with US President Donald Trump and benefited from the ties, leveraging his position to replace rivals within the extended royal family.
"He's been able to outmaneuver people in the Kingdom. That's one thing when you're flush with cash," says Colin Clarke, a senior researcher at Soufan and the author of the analysis.
The situation has, however, changed recently after figures released by Saudi financial officials last week indicated a $9 billion deficit in the first quarter of the year as it responded to the pandemic, and Moody's downgraded its credit rating to negative.
Saudi Finance Minister Mohammed Al-Jadaan has also said in an interview with Al-Arabiya government spending would need to be "cut deeply," according to Bloomberg.
"The kingdom hasn't witnessed a crisis of this severity over the past decades," the finance minister said.
The current status quo means that the government might have to reconsider the generous social welfare programs and significant subsidies for loyal tribal leaders who have sustained the ruling family ever since it was established decades ago.
The tribal communities have been enjoying financial support and government legitimacy provided by the dynasty as part of a longstanding agreement in line with its own tribal identity and as a way to retain control practically over the sprawling and sparsely populated parts of the country.
However, the agreement presently appears to be in danger with the government and the crown prince, as the chief official responsible for its implementation, having less money to contribute.
"The erosion of the social contract between the rulers and the ruled will lead to serious problems, especially in a tribal society," Clarke wrote in his analysis. "That paradigm is now being called into question by the actions of the crown prince. The implications are dire – an unstable Saudi Arabia will have reverberations beyond the country and the region itself."
The global oil crisis is also ravaging the Saudi economy due to its almost exclusive reliance on oil with the country deriving 87 percent of its budget revenues from the petroleum sector which accounts for over 40 percent of its gross domestic product.
According to the International Monetary Fund, oil must sell at $76 a barrel in order for Saudi Arabia to be able to balance its budget this year, but the benchmark Brent crude price remained just under $30 per barrel on Wednesday morning.
"The economic crisis has not threatened MBS' place in the line of succession. As long as his father is alive, his position is safe," says Gregory Gause, head of the International Affairs Department at Texas A&M University's Bush School of Government and Public Service. "The question will be, when his father dies, will there be a coalition in the family that tries to block his ascension to the kingship?"
Meanwhile, there are other factors affecting the future of the Saudi crown prince. Elder relatives in the family are unhappy with his behavior, Gause says, adding but it is unclear whether that discontent has caused them to plot his ouster.
"And MBS is quite willing to do what he needs to do to prevent that from happening," he says.
The crown's support of a war on Yemen, which has claimed more than 100,000 lives over the past five years, has drawn international condemnation. Riyadh and its allies have been widely criticized for the high civilian death toll resulted from their bombing campaign in Yemen.
Saudi Arabia and a number of its regional allies launched the devastating war on Yemen in March 2015 in order to bring the country's former president Abd Rabbuh Mansur Hadi back to power and crush Ansarullah.
Inside the country, a corruption investigation, which targeted members of the royal family in 2017, as well as the crown's involvement in the murder of journalist Jamal Khashoggi of The Washington Post, has caused his credibility to further diminish on the world stage.
"He's not the sophisticated operator that he portrays himself to be," Clarke says. "He's less like a businessman or politician and more like a gangster."
Meanwhile, as part of the crown prince's "Vision 2030" signature plan for domestic reform is the construction of the city of Neom on Saudi's northern Red Sea coast. The project valued at $500 billion was designed to be somewhat the most tangible showcase of his ambitions.
In order to make way for construction of the city, the Saudi authorities have resorted to forcible eviction of tribes, which have been living in the area for more than 800 years. The move, however, has been harshly criticized.
Last month, Saudi activist Abdul Rahim Ahmad Mahmoud al-Hwaiti, a local resident, refused to vacate his home, but Saudi security forces reportedly killed him and falsely portrayed him as a terrorist.
"Proving that MBS is both brutal and predictable, extra-judicial killings have once again cast a negative light on the Crown Prince's modus operandi, which equates to murdering anyone who stands in his way," Clarke wrote in his analysis.
Bernard Haykel, professor of Near Eastern Studies at Princeton University, says, "The Vision 2030 plans have certainly been affected by the crisis, and if oil prices remain low for a long time, many of the Vision projects will have to be postponed or shelved."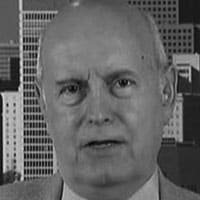 Jim W. Dean is VT Editor Emeritus.  He was an active editor on VT from 2010-2022.  He was involved in operations, development, and writing, plus an active schedule of TV and radio interviews.  He now writes and posts periodically for VT.
ATTENTION READERS
We See The World From All Sides and Want YOU To Be Fully Informed
In fact, intentional disinformation is a disgraceful scourge in media today. So to assuage any possible errant incorrect information posted herein, we strongly encourage you to seek corroboration from other non-VT sources before forming an educated opinion.
About VT
-
Policies & Disclosures
-
Comment Policy
Due to the nature of uncensored content posted by VT's fully independent international writers, VT cannot guarantee absolute validity. All content is owned by the author exclusively. Expressed opinions are NOT necessarily the views of VT, other authors, affiliates, advertisers, sponsors, partners, or technicians. Some content may be satirical in nature. All images are the full responsibility of the article author and NOT VT.