Jewish writer Elliott Abrams, who served in foreign policy capacities for Ronald Reagan and George W. Bush, goes on to admit that the Jewish community "clings to what is at bottom a dark vision of America, as a land permeated with anti-Semitism and always on the verge of anti-Semitic outbursts."[1]
Abrams is an ideologue who has spent much of his political career destabilizing countries in the Middle East and elsewhere. He is working for the Zionist machine, which has its diabolical headquarters in Israel, but Abrams has been able get high-ranking positions in politics. Abrams is also a flaming Neocon.
the Bush administration accused Iran "of carrying out hydrodynamic testing of nuclear weapons at Parchin as early as 2004," but this accusation was completely false, for hydrodynamic testing cannot be carried out inside a facility!
As Robert Kelley, project leader for nuclear intelligence at Los Alamos National Laboratory and director of the IAEA, has said, "You have to be crazy to do hydrodynamic explosives in a container. There's no reason to do it. They're done outdoors on firing tables."[2]
By the summer of 2012 it was widely published by the media that Iran was building nuclear weapons near Parchin, but Kelley and others argued that the evidence was not there.[3] At the same time, Netanyahu was beating the war drum and spending billions of dollars to prepare for a war with Iran.
Former prime minister Ehud Olmert even accused Netanyahu of spending too much money on "security hallucinations that were not performed and will not be performed."[4]
But since Western powers have been blinded by the Israel syndrome, the West largely ignores that treaty. Some Republicans and Democrats urged then the Obama administration to abandon negotiations and move to stricter sanctions against Iran,[5] which hurt the average Iranian very badly.[6]
Meanwhile, the neoconservative crowd such as Elliott Abrams, Bill Kristol, Jamie Fly, Jonathan S. Tobin, continued to propose propaganda in order for the United States to strike Iran,[7] despite the fact that major US generals such as Martin Demsey did not approve such pursuits[8] and US intelligence continued to say that no hard evidence available shows that Iran is pursuing a nuclear bomb.[9]
The report was given by sixteen US intelligence agencies.[10] Abrams wrote an entire article in the Weekly Standard in 2012 entitled, "Time to Authorize Use of Force Against Iran."
Abrams wanted to see blood in Iran. His Neocon brethren helped destroy Iraq and Afghanistan, and he was eyeing for another country to destabilize. Yet despite Abrams' long history of ransacking one country after another, the Trump administration put him back on the political stage! The American Conservative has rightly called Abrams a "zombie neocon," largely because Abrams "has a long history of pursuing disastrous policies in government."[11]
A former senior official at the State Department has recently said: "Everything Abrams is doing now is the same thing he was doing during the Reagan administration. He's very adept at manipulating the levers of power without a lot of oversight."[12] Here is a little background on Abrams:
"When he served as Reagan's assistant secretary of state for human rights, he concealed a massacre of a thousand men, women, and children by U.S.-funded death squads in El Salvador. He was also involved in the Iran Contra scandal, helping to secure covert funding for Contra rebels in Nicaragua in violation of laws passed by Congress. In 1991, he pled guilty to lying to Congress about the America's role in those two fiascos—twice.
"But then-president George H.W. Bush pardoned Abrams. He went on to support 'measures to scuttle the Latin American peace process launched by the Costa Rican president, Óscar Arias' and use 'the agency's money to unseat the Sandinistas in Nicaragua's 1990 general elections,' according to Brian D'Haeseleer.
"Under President George W. Bush, Abrams promoted regime change in Iraq. Abrams was initially blocked from joining the Trump administration on account of a Never Trump op-ed he'd penned. But Secretary of State Mike Pompeo succeeded in bringing him onboard last year, despite his history of support for disastrous regime change policies."[13]
Under Abrams, the US is now spreading a diabolical plan in Venezuela. So, who let the dog out? Who allowed Abrams to stand on the political platform once again? The Trump administration. Does the administration culpable? We shall see.
In any event, Abrams ought to be hanged for the disasters he had helped create all over the world.
---
 [1] Elliott Abrams, Faith or Fear: How Jews Can Survive in a Christian America, 191.
[2] Gareth Porter, "How a Non-Existent Bomb Cylinder Distorts the Iran Nuclear Issue," Antiwar.com, Jul. 3, 2012
[3] Ibid.
[4] "Olmert: PM Wasted Billions on 'Security Delirium,'" Jerusalem Post, Jan. 11, 2013.
[5] Mark Landler, "US Urged to Confront Iran on Nuclear Work," NY Times, Jun. 20, 2012.
[6] Saeed Kamali Dehghan, "Sanctions on Iran Punish its People, Not its Leaders," Guardian, Jul. 11, 2012
[7] Elliott Abrams, "Time to Authorize Use of Force Against Iran," Weekly Standard, Aug. 21, 2012; Jonathan S. Tobin, "Obama Doesn't Care He's Been Proven Wrong about Iran," Commentary, Aug. 31, 2012.
[8] Elie Leshem, "'I Don't Want to Be Complicit' in Israeli Strike on Iran, Says US Army Chief," Times of Israel, Aug. 30, 2012; "Ya'alon Accuses US Undermining Military Threat Against Iran," Jerusalem Post, Aug.
31, 2012.
[9] James Risen and Mark Mazzetti, "US Agencies See No More Attempts by Iran to Build a Bomb," NY Times, Feb. 24, 2012.
[10] Ken Dilanian, "US Does Not Believe Iran is Trying to Build Nuclear Bomb," LA Times, Feb. 23, 2012.
[11] Barbara Boland, "'Zombie Neocon': How This Iran Contra Architect Is Leading Trump Policy," American Conservative, May 14, 2020.
[12] Ibid.
[13] Ibid.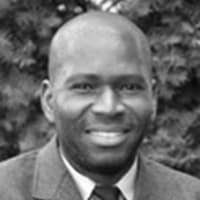 ATTENTION READERS
We See The World From All Sides and Want YOU To Be Fully Informed
In fact, intentional disinformation is a disgraceful scourge in media today. So to assuage any possible errant incorrect information posted herein, we strongly encourage you to seek corroboration from other non-VT sources before forming an educated opinion.
About VT
-
Policies & Disclosures
-
Comment Policy
Due to the nature of uncensored content posted by VT's fully independent international writers, VT cannot guarantee absolute validity. All content is owned by the author exclusively. Expressed opinions are NOT necessarily the views of VT, other authors, affiliates, advertisers, sponsors, partners, or technicians. Some content may be satirical in nature. All images are the full responsibility of the article author and NOT VT.