Ann Coulter, the author of the New York Times bestselling book In Trump We Trust: E Pluribus Awesome!, is now throwing in the towel. Trump, Coulter has recently said, is a "jackass president" who has become a "big baby." Coulter was just getting started. She moved on to say that "most disloyal actual retard that has ever set foot in the Oval Office."[1]
My question is simply this: Will Coulter provide a refund to the thousands and perhaps millions of naïve people who have plunked down the money to devour her book as gospel truth?
Anyway, Coulter herself has been a jackass commentator since the beginning of time. In fact, she has written one book after another praising George W. Bush's invasion of Iraq and making fun of people who criticized sodomy at Abu Ghraib. Right after the 9/11 attack, Coulter wrote:
"Airports scrupulously apply the same laughably ineffective airport harassment to Suzy Chapstick as to Muslim hijackers. It is preposterous to assume every passenger is a potential crazed homicidal maniac. We know who the homicidal maniacs are. They are the ones cheering and dancing right now. We should invade their countries, kill their leaders and convert them to Christianity. We weren't punctilious about locating and punishing only Hitler and his top officers. We carpet-bombed German cities; we killed civilians. That's war. And this is war."[2]
It was Coulter herself who said that "the magnificently successful Iraq War has been rewritten as a failure"[3] by Democrats or Liberals who are too stupid enough to know that Iraq was a thriving country until Obama took office.
With respect to the war in Iraq, Coulter again wrote unashamedly: "We won, executed a dictator, presided over democratic elections, and killed loads of al Qaeda fighters."[4] Listen to what Coulter says of Trump in In Trump We Trust: "He opposed the Iraq War, a massively popular position now that Obama has turned our victory there into a defeat and the birthplace of ISIS."[5]
One must say that Coulter is dumb on purpose. It was really Obama who turned the Neocon's vision of Iraq into a defeat! Coulter does not lack the intellectual or scholarly sophistication to realize that her position is vacuous and morally worthless, but because she is ideologically under the Neoconservative or Israeli system, she cannot think straight at all.
Coulter—get this—would welcome Benjamin Netanyahu as president of the United States![6] This woman is still screwing around and playing dice with the whole truth. Perhaps Netanyahu was speaking of people like Coulter when he said:
"I know what America is. America is a thing you can move very easily, move it in the right direction. They won't get in [our] way."[7]
---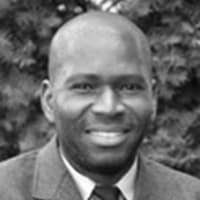 ATTENTION READERS
We See The World From All Sides and Want YOU To Be Fully Informed
In fact, intentional disinformation is a disgraceful scourge in media today. So to assuage any possible errant incorrect information posted herein, we strongly encourage you to seek corroboration from other non-VT sources before forming an educated opinion.
About VT
-
Policies & Disclosures
-
Comment Policy
Due to the nature of uncensored content posted by VT's fully independent international writers, VT cannot guarantee absolute validity. All content is owned by the author exclusively. Expressed opinions are NOT necessarily the views of VT, other authors, affiliates, advertisers, sponsors, partners, or technicians. Some content may be satirical in nature. All images are the full responsibility of the article author and NOT VT.