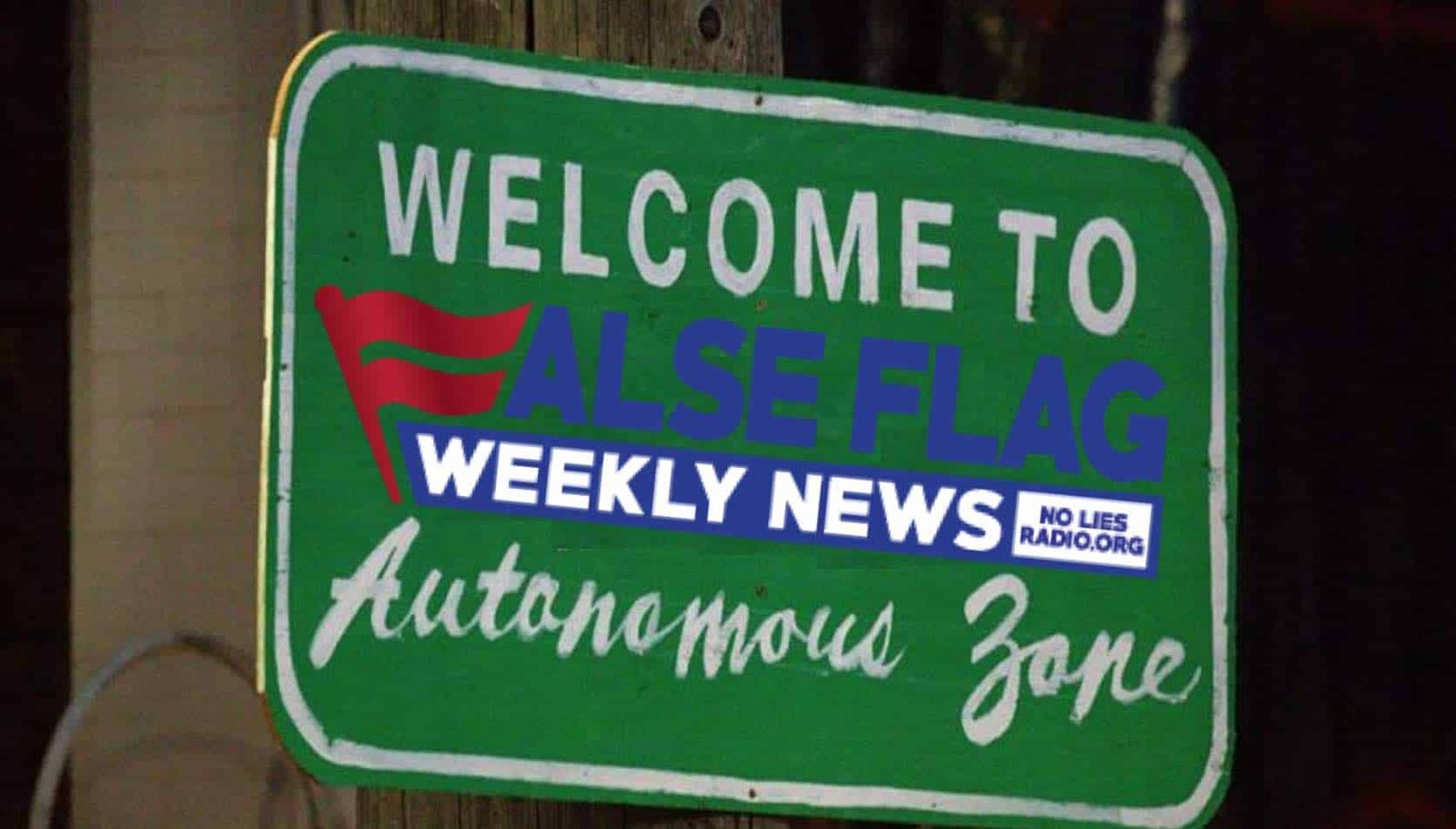 Watch FFWN above with co-host Michael Brenner, Professor of International Affairs at the University of Pittsburgh; a Senior Fellow at the Center for Transatlantic Relations, SAIS-Johns Hopkins (Washington, D.C.), contributor to research and consulting projects on Euro-American security and economic issues.
By Kevin Barrett, VT Editor
What if they gave a Trump rally and nobody came?
That's the question Trump will try to answer on Twitter tonight at 3 a.m. as he breaks into his third six-pack of diet coke. It seems the big Trump rally that was supposed to draw a million supporters to Tulsa—and threatened to spark a civil war pitting MAGA-boys against "protesters, anarchists, agitators, looters & lowlifes"—has turned into a total bust. Turnout is so sparse it may not even qualify as a super-spreader event!
The Trump campaign is imploding. The statue of satanic freemason Albert Pike has been toppled and burned. Has the evil spell cast on America been lifted?
Not so fast! Michael Brenner, one of the wiser voices out of the American academy, says that even if the Democrats fail to snatch defeat from the jaws of victory come November,  the nation will never fully recover from Trump…and from the festering corruption and decadence of which Doltish Don is only a symptom. (The looming collapse of the dollar is the Sword of Damocles hanging over Uncle Sam by the thinnest of threads.)
Trump can't draw a crowd, Albert Pike is smoldering rubble, but chaos still stalks the land. Protesters have now been tear gassed in more than 100 American cities. (Tear gas is a chemical weapon banned by the Geneva Conventions, but fine to use on domestic protestors.) Boogaloo race-war maniacs are shooting cops in false flags designed to cast blame on protestors. Trump's "very fine people" are hurling obscenities and racial slurs and  sucker-punching protestors in Bethel. Portions of downtown Seattle are turning into a permanent cop-free zone. Prisons are super-spreading coronavirus, even if Trump rallies can't.
Ithaca, NY has canceled rent, changing the Dead Kennedies punk classic "Let's Lynch the Landlord" to "Let's Stiff the Landlord."
That might sound like good news. But economist Richard Wolff explains:  "The people who are the biggest, the richest, who can afford the most expensive law firm with the best political connections are going to win, and the medium and the small are going to lose."  And that, of course, is what the whole COVID destabilization operation is about: A gigantic wealth and power transfer to the rich, from the rest of us.
But you already knew all that. So let's close with a couple of fun facts you didn't know…and maybe didn't want to.
First…did you know that when you flush the toilet, "bits of fecal matter swish around so violently that they can be propelled into the air, become aerosolized and then settle on the surroundings"? And adding injury to insult: The "surroundings" include your lung tissue, and the fecal matter can contain coronavirus.
All I can say is, thank Allah for my compost toilet.
Final fun fact: The good news is that scientists have finally solved the Drake Equation, proving that There Are Exactly 36 Intelligent Alien Civilizations In Our Galaxy. The bad news is that they solved the equation by hand-waving and arbitrarily inserting numbers. So we still don't know how much intelligent life is out there. The one thing we do know is that however many planets with intelligent life are in our galaxy, Earth doesn't look to be one of them.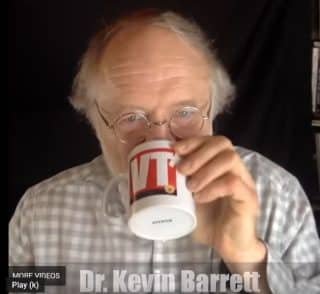 Dr. Kevin Barrett, a Ph.D. Arabist-Islamologist is one of America's best-known critics of the War on Terror.
He is the host of TRUTH JIHAD RADIO; a hard-driving weekly radio show funded by listener subscriptions at Substack and the weekly news roundup FALSE FLAG WEEKLY NEWS (FFWN).
He also has appeared many times on Fox, CNN, PBS, and other broadcast outlets, and has inspired feature stories and op-eds in the New York Times, the Christian Science Monitor, the Chicago Tribune, and other leading publications.
Dr. Barrett has taught at colleges and universities in San Francisco, Paris, and Wisconsin; where he ran for Congress in 2008. He currently works as a nonprofit organizer, author, and talk radio host.
ATTENTION READERS
We See The World From All Sides and Want YOU To Be Fully Informed
In fact, intentional disinformation is a disgraceful scourge in media today. So to assuage any possible errant incorrect information posted herein, we strongly encourage you to seek corroboration from other non-VT sources before forming an educated opinion.
About VT
-
Policies & Disclosures
-
Comment Policy
Due to the nature of uncensored content posted by VT's fully independent international writers, VT cannot guarantee absolute validity. All content is owned by the author exclusively. Expressed opinions are NOT necessarily the views of VT, other authors, affiliates, advertisers, sponsors, partners, or technicians. Some content may be satirical in nature. All images are the full responsibility of the article author and NOT VT.