By the Senior Editor
Steve Bannon's operatives are out playing dirty tricks.  With vanloads of American flags, BLM shirts and suitcases of mob money, they are going to be staging flag burnings across America.  Get used to the smell of Chinese polyester.
The fake Russian media, in this case, Steve Bannon's "RT" is part of the stench.  Both RT and Sputnik have been taken over with the Moscow Kosher Nostra buying them entirely.  Check:
https://www.rt.com/usa/493840-american-flag-burning-protesters/
They now run nothing but Trump propaganda and hoaxes about Biden and the Clintons. Past that, there will be attacks, terrorism, using assets of every kind, and they have many.  Let's talk history.
Several armies have been recruited, Barr has one made up of corrupt federal prison guards, thousands of them, which will be used to terrorize Americans and frighten away voters.  We have dozens of fake militias, fat guys with guns, ex cons, but mostly dickless wonders who like to see themselves as dime store rambos.
I fought in Vietnam, the last war of the American citizen soldier.  We were unpaid, unfed, half the bulk of today's military, paid 10 percent of their bloated wage and still Vietnam was a corrupt war as well.
You see, the US was attacked by a foreign enemy in 1967 when a US ship was napalmed and torpedoed, not off Vietnam but off Egypt.
Israel attacked us but we went to war with the people of Vietnam.
In 2001, the US was attacked again.  Do remember this vital piece of information,  at first no Jews died on 9/11, then one, now the number is 8.  Yet the WTC was staffed primarily with Jewish employees.
I have heard the rumors, listened to the conspiracy theories about text messages but math doesn't lie.  Someone please, protect us from antisemites and tell us why this happened, why?  Why?  Facts don't lie, why?  Why?  Why?  Why?  Explain?  I am willing to listen.  My own family is somewhat Jewish, which gets me a huge amount of hate mail from GOP types and militia punk boys.  I want to believe.  Help me, please. Why?  Why?
I hate being lied to. Anyway, now that this is out of my system, I can go on.  Call it a brain fart if you will.
Israel attacked the US, we know this, and in response, we attacked Israel's enemies? Did Israel somehow hate the Vietnamese or is it just that they hate America?
This election may be different, with a different Israel, one still ruled by gangsters but one where America's Jewish population is sick and fucking tired to being played for total assholes.  Jewish money put a fatfuck Jew hater in the White House who has humiliated the nations Jewish population for 3 fucking years, empowering a resurgence of very real antisemitism where we had hoped it was gone, all but the fake crap from the ADL and SPLC.
This thing in Seattle has our attention.  We ran the license plate immediately and got a hit, a young Somali with the appearance of ties to the CIA.  I have some experience there and know most of the players including the CIA's vast collection of Somali warlords whose kids bask away in the US.  Dawit is a very strange case.
OK, when his name should have come out, nothing came out.  Then only his name and nothing else, no parents, no job, he lives nowhere, he works nowhere, it has been 40 hours and nothing, this is impossible.  He is being laundered.
The Twitter feed died 24 hours ago, go ahead and check both "top" and "latest."
Our information has him as a software engineer, good athlete, nice kid but everything ties him to being CIA.
Why would this happen?  This was something quite horrible:
Within 5 minutes of the Twitter post, an army of trolls inside Israel were spinning this to sound like his car was surrounded and he only hit people by trying to escape.  The video tells something else, and we seriously wonder if this car might well have been hacked.
The kid they are holding, someone no one has seen, doesn't profile as a drunk or nut case.
We are being lied to at every turn and Seattle is the place to do it, a town awash with Bannon cash, paying fake demonstrators, paying corrupt cops, paying corrupt officials.
Why would any city allow 2 dozen demonstrators to close a major highway day after day.  They aren't BLM or anything else, just kids we believe being told what to do by a leader working for Steve Bannon.
Now we know why, don't we?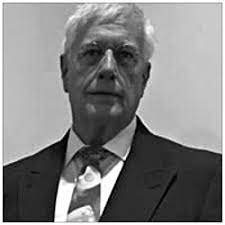 Gordon Duff posted articles on VT from 2008 to 2022. He is a Marine combat veteran of the Vietnam War. A disabled veteran, he worked on veterans and POW issues for decades.
Gordon is an accredited diplomat and is generally accepted as one of the top global intelligence specialists. He manages the world's largest private intelligence organization and regularly consults with governments challenged by security issues.
Duff has traveled extensively, is published around the world, and is a regular guest on TV and radio in more than "several" countries. He is also a trained chef, wine enthusiast, avid motorcyclist, and gunsmith specializing in historical weapons and restoration. Business experience and interests are in energy and defense technology.
ATTENTION READERS
We See The World From All Sides and Want YOU To Be Fully Informed
In fact, intentional disinformation is a disgraceful scourge in media today. So to assuage any possible errant incorrect information posted herein, we strongly encourage you to seek corroboration from other non-VT sources before forming an educated opinion.
About VT
-
Policies & Disclosures
-
Comment Policy
Due to the nature of uncensored content posted by VT's fully independent international writers, VT cannot guarantee absolute validity. All content is owned by the author exclusively. Expressed opinions are NOT necessarily the views of VT, other authors, affiliates, advertisers, sponsors, partners, or technicians. Some content may be satirical in nature. All images are the full responsibility of the article author and NOT VT.