by Press TV, Tehran
[ Editor's Note: We knew this new security law would be coming, and so did the Cold War crowd in the West, that after the failed US and British attempt at a color revolution in Hong Kong, the days of letting them infiltrate and trigger secession unrest would be over.
While many in the US have made political hay on the charges of Russian meddling in the US, their analysis misses the long history of US teaming up with the oligarchs to take Russia over until Putin saved the day.
Before Putin kicked out the US NGOs funding the opposition, they were polling at 35%. In the next election, they pulled 15%, revealing the added muscle that US money had given them, including paid demonstrations.
In the American South we have a term for this, "the pot calling the kettle black", i.e., it is ok for me to do it to you, but you can't do it to me.
Actually it is worse, as 'deal breaker' USA simply was saying it did not accept Mainland China having control of the security laws for the system that evolved after the British colonial era. "Two countries, one system" principle meant a uniform national security law for Chinese territories.
Hong Kong CEO Carrie Lam said: "It is a historical step to perfect Hong Kong safeguarding national security, territorial integrity, and a secure system," she said, adding that the law was "constitutional, lawful, sensible, and reasonable."
The Hong Kong Chinese that got sucked into this US color revolution are going to suffer for no good reason. Hong Kong will still have the same economy, and they will still have all their local political power that they won at the polls.
What the West might lose is the plan to develop Hong Kong into a new Cold War base to be used against Mainland China.
They will not be able to turn Hong Kong into a US-British base, both hallucinating over creating a new colonization foreign policy, the US doing so under its black flag of unipolarism, which stripped of its diplomatic veneer means, "we will take what we want from you one way, or the other."
George Washington warned us about this, and too many Americans now spit on his sage advice when they see a buck to be made or a career advanced. He could not foresee the day when US military forces would be supporting proxy terror forces in far away places like Syria and Iraq … Jim W. Dean ]

Jim's Editor's Notes are solely crowdfunded via PayPal
Jim's work includes research, field trips, Heritage TV Legacy archiving & more. Thanks for helping. Click to donate >>
– First published … July 05, 2020 –
China has unveiled the details of the new national security law for Hong Kong, which has taken effect in the semi-autonomous city amid Western criticism. The law will punish crimes of secession, subversion, and collusion with foreign forces with sentences of up to life in prison in Hong Kong.
Mainland security agencies will also be officially based in Hong Kong for the first time, with powers that go beyond the city's local laws.
Among other details is a ban on violators of the law standing for elections and greater oversight of non-governmental organizations and news groups.
Hong Kong riots took on the look of professional rioters trying to overthrow the government
The law further specifies that those who destroy government facilities and utilities would be considered subversive. Damaging public transportation facilities and arson would constitute acts of terrorism.
Under the law, Hong Kong's leader will appoint judges for national security cases. Mainland authorities will exercise jurisdiction in "complex" cases such as those involving a foreign country, or serious situations that pose a major or imminent threat to national security.
Critics of the law view it as a blow to the region's autonomy and civil liberties. Protests erupted in Hong Kong after the law was proposed on May 22.
China says the law is necessary to tackle secession, subversion, terrorism, and collusion with foreign forces following violent anti-government protests that escalated in June last year.
Hong Kong's leader praises law
Speaking at a flag-raising ceremony, Chief Executive of Hong Kong Carrie Lam praised the new law as "the most important development" since the city's return from British to Chinese rule in 1997.
"It is a historical step to perfect Hong Kong safeguarding national security, territorial integrity, and a secure system," she said, adding that the law was "constitutional, lawful, sensible, and reasonable."
Particular arrestees to be tried in mainland
In a press briefing following the ceremony, Zhang Xiaoming, the executive deputy director of China's Hong Kong and Macao Affairs Office, told reporters that suspects arrested by the mainland's new office in Hong Kong on charges of violating the new national security law for the city would be tried in the mainland.
He said the mainland's national security office abided by Chinese law, and that Hong Kong's legal system could not be expected to implement the laws of the mainland.
On Wednesday, protesters gathered near the venue of the ceremony, carrying banners and shouting slogans in opposition to the new law. Earlier, Hong Kong authorities barred an annual march for Wednesday, citing a ban on gatherings of more than 50 people in a bid to curb the coronavirus epidemic.
Hong Kong police make first arrest
Police in Hong Kong have fired water cannon to disperse protesters who gathered in the city's downtown for the annual rally marking 23 years since British rule ended. Riot police also used pepper spray and warned that certain slogans and banners might constitute serious crimes under the new national security law.
"You are displaying flags or banners/chanting slogans/or conducting yourselves with an intent such as secession or subversion, which may constitute offences under the… national security law," police said.
Police later said they made their first arrest under the new law, detaining a protester for carrying a flag calling for Hong Kong's independence. The man was arrested after police issued multiple warnings to the crowd at a protest in the city's Causeway Bay shopping district that they might be in violation of the law.
'What's this got to do with you?'
Meanwhile, China has slammed foreign criticism of the new national security law for Hong Kong, urging Western countries not to interfere in its internal affairs.
"What's this got to do with you?" said, Xiaoming, the official in the Hong Kong and Macao Affairs Office, addressing Western governments. "It's none of your business."
Zhang's comments came after the United States, Britain, and some two dozen other Western countries urged China to reconsider the national security law and preserve the right to assembly and free press in Hong Kong.
Zhang said the "two countries, one system" principle meant a uniform national security law for Chinese territories.
"We are completely able to impose the criminal law, the criminal procedure, and the national security law and other national laws on Hong Kong. Why would we need to put so much effort into formulating a national security law tailor-made for Hong Kong?" he said.
Taiwan opens office for those fleeing Hong Kong
Separately on Wednesday, Taiwan said it had opened an office to help people fleeing Hong Kong after the enactment of the new national security law in the semi-autonomous city.
Chen Ming-tong, of Taiwan's mainland affairs council, said that the self-ruled island had opened the office in downtown Taipei hoping to seize the opportunity to attract professionals and capital from Hong Kong.
He said multinational companies were also welcome to move their headquarters to Taiwan.
Chen declined to say how many people were expected, or the number of the applications received. China has condemned Taiwan's plans to help rioters flee Hong Kong.
Hong Kong was rocked by violent protests over a bill that would have reformed its extradition law last year. Rioters vandalized the city, destroying public and private property and attacking anyone deemed to be pro-government. Hong Kong dropped that bill, but the acts of violence continued.
The Chinese government says the United States and Britain fanned the flames of the unrest in Hong Kong by supporting the protesters.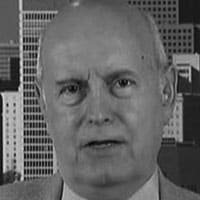 Jim W. Dean is VT Editor Emeritus.  He was an active editor on VT from 2010-2022.  He was involved in operations, development, and writing, plus an active schedule of TV and radio interviews.  He now writes and posts periodically for VT.
ATTENTION READERS
We See The World From All Sides and Want YOU To Be Fully Informed
In fact, intentional disinformation is a disgraceful scourge in media today. So to assuage any possible errant incorrect information posted herein, we strongly encourage you to seek corroboration from other non-VT sources before forming an educated opinion.
About VT
-
Policies & Disclosures
-
Comment Policy
Due to the nature of uncensored content posted by VT's fully independent international writers, VT cannot guarantee absolute validity. All content is owned by the author exclusively. Expressed opinions are NOT necessarily the views of VT, other authors, affiliates, advertisers, sponsors, partners, or technicians. Some content may be satirical in nature. All images are the full responsibility of the article author and NOT VT.