Who has won the White House thus far? It's Sheldon Adelson, the man who has promised to give the Republican Part at least $200 million this year alone. Philip Weiss and James North have rightly observed that Adelson has gotten virtually everything he wanted from the Trump administration:
"So far, the Adelsons have gotten everything they've wanted from our transactional president: tearing up the Iran deal, moving the embassy to Jerusalem, defunding Palestinians, recognizing the Golan annexation, treating settlement expansion as legitimate, even a presidential medal of freedom for Miriam, etc…
"As Trump once said when a Republican rival was getting Adelson's money, Adelson wanted a 'perfect little puppet.' Most important, the Adelsons got the Trump 'peace plan,' which paves the way for annexation of the West Bank. When Trump announced his 'vision,' there they were in the front row."
Adelson is currently promoting annexation—another word for ethnic cleansing—through his Israeli newspaper Israel Hayom. It states that "annexation is Israel's right, and. . . it poses no threat to the interests of either the United States or the Jewish state."
As we have reported in the past, Adelson is an Israeli agent who works closely with Benjamin Netanyahu. Adelson has been accused of spreading prostitution and gang activity in places like China.[1] As Connie Bruck of the New Yorker himself said back in 2008, Adelson is on a "relentless quest for global influence"[2] and has made China, by 2006,
"the top gambling center in the world, with gaming revenues exceeding $6.9 billion, a quarter of a billion dollars more than those on the Las Vegas Strip. In 2007, revenues climbed to $10.3 billion. That year, Adelson opened the $2.4-billion Venetian Macao—with canals and stripe-shirted gondoliers, as well as an extensive shopping mall and a five-hundred-and-forty-six-thousand-square-foot casino, which is the largest in the world.
"Since the Sands Macao opened, his personal wealth has multiplied more than fourteen times, and, according to the Times, in the two years after his company went public he earned roughly a million dollars an hour."[3]
Adelson "had been a generous donor to AIPAC since the nineties."[4] Adelson was called "a Bush Pioneer" because he donated millions of dollars to George W. Bush's campaign. In return, Bush made every effort to protect and defend the Israeli regime against any criticism.
When political prostitute Condoleezza Rice was a little concerned that Israel's policy could backfire, Adelson went mad.
"Then, as Adelson later told an acquaintance, Bush put one arm around his shoulder and another around that of his wife, Miriam, who was born in Israel, and said to her, 'You tell your Prime Minister that I need to know what's right for your people—because at the end of the day it's going to be my policy, not Condi's.'"[5]
Bush turned out to be right—his policy, not Condi's, prevailed. Later, the Zionist of America, "to which Adelson is a major contributor," put out a headline which specifically said: "SECRETARY RICE: DON'T PROMOTE A STATE FOR PALESTINIANS WHILE THEIR 10 COMMANDMENTS PROMOTE TERRORISM AND ISRAEL'S DESTRUCTION."[6]
Over the years, Adelson has done everything he could to destabilize any peaceful resolution between Israel and the Palestinian. As already suggested, he and Netanyahu are two sides of the same coin, and we all know that Netanyahu and the Israeli regime, as former executive at the American Jewish Committee David Gordis himself said, encourage "the worst behaviors rather than the best."
The fundamental question is this: who does Donald Trump represent? Perhaps we should let him answer that question for us. He gave a speech to the Israeli American Council last December saying:
I said to Sheldon, "What do you think was bigger? … Israel and the embassy going in, and it became Jerusalem, the capital of Israel? Or the Golan Heights [recognition as Israeli territory]?" He said, "Neither." I said, "What do you mean 'neither,' Sheldon?" He said, "The biggest thing you did for Israel was breaking up and terminating the horrible, one-sided, catastrophic deal that was made by President Obama." (Applause.) Right?
I said, "I never thought of it that way, Sheldon, but I agree with you. If you want to know the truth, I agree with you."
Adelson wanted the United States to drop an atomic bomb on Iran.[7] Trump knows for facts that he is a puppet of Sheldon Adelson. How? Well, back in 2015, Trump unequivocally declared: "Sheldon Adelson is looking to give big dollars to [Marco] Rubio because he feels he can mold him into his perfect little puppet."
If we take that statement to its logical conclusion, then we must conclude that Trump was essentially digging his own grave. If a politician takes money from Adelson, then that person axiomatically becomes Adelson's little puppet. Well, Trump got money from Adelson. Therefore, Trump is his little puppet. Trump even had more interesting things to say about his boss:
"Well, I learned all these tricks from Sheldon. So, you know. (Laughter.) So I call: "Hi, King. What's up? What's happening?" (Laughter.) He said, "I wanted to tell you I didn't like you doing that with Israel." "Oh, man! I wish I called you back a little sooner. I'm sorry." (Laughter.) Call a president: "What's up, President?" "I wanted to tell you not to do that, sir. But you've done it." What can I — "Yeah, I wish — you know, I wish I could have gotten you sooner, but I'm so busy." (Laughter.) I took about 40 of those calls. Right? Everyone was the same: "I wanted to tell you…" I said, "But, you know, in the meantime, it opened and it was, you know, really pretty amazing."
In short, Trump is at the mercy of the Israeli regime and Sheldon Adelson. It's just that simple.
---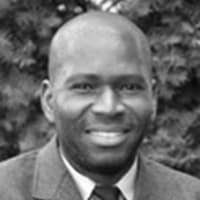 ATTENTION READERS
We See The World From All Sides and Want YOU To Be Fully Informed
In fact, intentional disinformation is a disgraceful scourge in media today. So to assuage any possible errant incorrect information posted herein, we strongly encourage you to seek corroboration from other non-VT sources before forming an educated opinion.
About VT
-
Policies & Disclosures
-
Comment Policy
Due to the nature of uncensored content posted by VT's fully independent international writers, VT cannot guarantee absolute validity. All content is owned by the author exclusively. Expressed opinions are NOT necessarily the views of VT, other authors, affiliates, advertisers, sponsors, partners, or technicians. Some content may be satirical in nature. All images are the full responsibility of the article author and NOT VT.