…by Phil Giraldi, …with The Unz Review
[ Editor's Note: Phil shares with us today his recent experience in joining the large number of Americans concerned about home safety, quickly learning that others have cleared the shelves out.
The surge in buying has been a major contributor, but the parts supply chains for manufacturers have been disrupted. Phil also demonstrates the multi gun purchase demand that is evolving in the husband and wife category.
The push to defund police has been a promotional gun buying catalyst in states where such is allowed. My Massachusetts home state has always banned pistols, and even getting a special permit is cumbersome. If your deer hunting rifle jams up on you when a bear surprises you from behind with a snort, there is no pulling your .45 out as a last defense.
I had my first surprise black bear encounter in 2017 while painting my mother's house, while squatting on a stool, doing some low work on the back of her garage.
I got an eerie feeling that raised the hair on my neck, and then a faint odor that my brain did not recognize, and I started to tense up involuntarily which caused me to look to my left.
Being really close to a bear that has tiptoed up on you is memorable
There at the corner of the garage was a big black bear looking at me, and I went into full freeze mode, attempting my best impersonation of an over-sized lawn jockey.
My brain stated to compute and reminded me that bears were most dangerous with cubs, so I slowly shifted my eyes to the left and found nothing, and when I looked back the bear was gone.
I pondered how much time I should allow before peeking around the corner, and when I did, the bear was waddling down the front yard to the road where it politely stopped, waiting for the cars to stop in both directions before waddling across and up into the woods on the other side.
Thus ends my missive about what an empty feeling it is to not have a gun when you really might need one, and going hand to hand is not an option. It makes you feel…helpless … Jim W. Dean ]

Jim's Editor's Notes are solely crowdfunded via PayPal
Jim's work includes research, field trips, Heritage TV Legacy archiving & more. Thanks for helping. Click to donate >>
– First published … July 22, 2020 –
VT: I only got through a couple of lines with Phil telling us change is used at a "coffee shop." Phil, they don't exist anymore. I pick up a drive through double espresso und ein bagel mit schmear…11.50, credit card please…
Then there's Phil's gun range story. I use a Glock 30/36 of the 100 or so pistols I own, or a Ruger .357. If Phil wants one, VT will send it out of inventory, and we have lots of inventory.
If he wants an AR 15, we have shelves of those too, ship it tomorrow. If I want to shoot, I go to the gun store with indoor range and pay a few bucks to shoot, no .357 indoor or go to the end of my property.
Do we live in such different worlds?
First they came for the toilet paper and kitchen towels, then they came for flour and now they are taking your coins. Yes, the American public sitting out the COVID-19 virus is now having to deal with what is referred as a "small change shortage."caused apparently by hoarding.
Phil Giraldi
Coffee shops and other retail outlets that deal in cash have been hit hard by the shortage, finding themselves unable to make change.
Apparently, people have decided spontaneously and in large numbers that nickels, dimes and quarters, as they have value as being made of metal, will somehow maintain their worth better than the pieces of paper being printed in Washington.
The government has acted decisively to meet the threat by having the Federal Reserve convene a 22 strong U.S. Coin Task Force to "mitigate the effects of low coin inventories caused by the COVID-19 pandemic." Ironically, of course, the Fed is the source of America's long suffering backed-by-nothing currency.
As several of the major private banks, including JP Morgan and Bank of America, are represented on the Task Force as well as a swarm of government bureaucrats, one can assume that nothing will happen except possibly a decision to change the design of the coins to eliminate Washington, Jefferson and Lincoln. Sacagawea can stay on the funny looking dollar coin, which no one has actually seen in years as she represents an approved ethnic minority.
There are a lot of indications that the American stratocruiser is about to crash. My wife and I went to a local gun range last week for a refresher course. I knew how to shoot from my time in the Army and CIA but have not actually fired a weapon since 1978 and my wife learned how to use a handgun about fifteen years ago when we made the decision to have one available in the house "just in case."
To be sure, the current situation with deranged radical groups unrestrained by feckless politicians and a complicit media, our decision to re-arm as it were was based on the assumption that we can no longer rely on a demoralized and passive police force to protect either us or our property, particularly if there are any racial overtones to who is doing what to whom. So, we might have to be prepared to defend ourselves.
The first thing we learned was that it was hard to get an appointment with a trainer at a licensed range. It took us weeks to make an appointment, and we only got one when there was a cancelation. It seems large numbers of ordinary Americans are looking to defend themselves because they, like us, are shocked when they see politicians ignore looting, beatings and arson even as they kneel before thugs.
Meanwhile, the media endorses the process, also throwing in a blanket condemnation of the white race, which suggests that there is nothing good that will come out the other end of what is taking place.
We did our shooting training, but the next hurdle was upgrading our weapons. We had a venerable 9mm automatic, and an even older 38 caliber revolver. Modern handguns have better safety features, and their mechanisms work more smoothly for aging hands.
We were looking for a new 9mm automatic and an AR-15 so-called assault rifle for greater reach if that should become necessary, but the man at the sales desk shook his head and said, "No, everything is back ordered for six months or more. Everyone is buying new weapons. Give me a deposit and I will call you when something comes available."
So "everyone" is training to shoot and buying new weapons, and it is even being reported that break-ins to steal guns from sporting goods shops are increasing dramatically. Weapons are a hot commodity, which just might mean that the confidence among people that the state will keep them safe is at the vanishing point.
Even the mainstream media has noticed the spike in gun sales, but they predictably use that fact to explain the surge in gun homicides across the country in the past several months. More weapons, per The Washington Post, means more armed racist white people are out on the streets raising hell, but it ignores the fact that the gun deaths have been overwhelmingly black-on-black, as has always been the case.
I would also suggest that at least part of the explanation lies elsewhere, in less policing, as cops have figured out that they have no one on their side and are best served by doing as little as possible when the shooting starts.
Policemen have, in fact, been on the receiving end of much of the recent violence. Instead of seeking help from a cop, violent crime victims should call 911 and ask the operator to have Mayor Bill de Blasio send out a social worker whenever they get attacked by irate gang bangers. The NYPD cops are apparently too busy in any event, as they are guarding the black lives matter paintwork covering Fifth Avenue in front of the Trump Tower.
Another thing one is now having difficulty in buying is alcohol. People are depressed and are drinking a hell of a lot more than normal, which can, of course, result in impulsive behavior. I live in Virginia, and our state store is constantly running out of everything. A cashier told me that they are selling 300% more booze than normal for this time of year.
Last week I went into a large and well-known liquor store in Washington D.C. and bought the last few bottles of our favorite scotch The Famous Grouse. They had run out and didn't know when they would get more. My wife and I are anticipating a Famous Grouse crisis, and we have discussed setting up a still in the basement.
Finally, a family member owns a construction company. He recently said that business is unexpectedly booming, in part because people are building panic rooms, safe havens and even 1960s style fallout shelters in and behind their houses.
But unlike the threat of nuclear war in the sixties, the current fear is that with the wreckers being given a free hand by the authorities, organized home invasions penetrating prosperous neighborhoods cannot be that far away. Most of the construction work is being done as unobtrusively as possible because the clients don't want their neighbors to know how scared they are.
So, there we are. The United States is troubled by a pandemic that the government seems unable to respond to, which has produced record unemployment and bankruptcies. Meanwhile, guns and liquor and even coins are in demand, while frightened citizens are building home defenses.
Much of the government at all levels acts like it is either on the side of, or afraid of, the destroyers. America certainly has always had flaws, but it was once a land of opportunity where people could prosper and enjoy more freedom than nearly anywhere else.
Those days are gone, so just relax and turn on the evening news. Watch a once proud country with a resilient and hard-working people come apart before your very eyes.
Philip M. Giraldi, Ph.D., is Executive Director of the Council for the National Interest, a 501(c)3 tax deductible educational foundation (Federal ID Number #52-1739023) that seeks a more interests-based U.S. foreign policy in the Middle East. Website is https://councilforthenationalinterest.org, address is P.O. Box 2157, Purcellville VA 20134 and its email is inform@cnionline.org.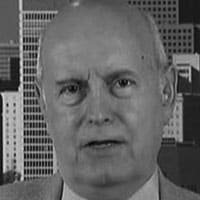 Jim W. Dean is VT Editor Emeritus.  He was an active editor on VT from 2010-2022.  He was involved in operations, development, and writing, plus an active schedule of TV and radio interviews.  He now writes and posts periodically for VT.
ATTENTION READERS
We See The World From All Sides and Want YOU To Be Fully Informed
In fact, intentional disinformation is a disgraceful scourge in media today. So to assuage any possible errant incorrect information posted herein, we strongly encourage you to seek corroboration from other non-VT sources before forming an educated opinion.
About VT
-
Policies & Disclosures
-
Comment Policy
Due to the nature of uncensored content posted by VT's fully independent international writers, VT cannot guarantee absolute validity. All content is owned by the author exclusively. Expressed opinions are NOT necessarily the views of VT, other authors, affiliates, advertisers, sponsors, partners, or technicians. Some content may be satirical in nature. All images are the full responsibility of the article author and NOT VT.