JohnnyPunish.com – Completely exhausted and pissed off, I recently wrote a song called THE VIOLATION; saying the U.S. Media has violated all of us; every American. It is currently hitting on Spotify and all digital media. So clearly this issue is something Americans are feeling. It is truly upsetting. Thus I decided to get deeper into it and find out what's really wrong with our U.S. Media. Let's dig in…
As we all know, independent, aggressive, and critical media is essential to an informed democracy. But mainstream media is clearly way too cozy with the economic and political powers they should be watchdogging. It's in our face now. They are not even trying to hide it and we are all paying the price.
Worse, mergers in the news industry have accelerated, further limiting the spectrum of viewpoints that have access to mass media. With U.S. media outlets overwhelmingly owned by for-profit conglomerates and supported by corporate advertisers, independent journalism is compromised.
To fix this, structural reform is needed to break up the dominant media conglomerates. We must establish independent public broadcasting and promote strong non-profit alternative sources of information. But can we do it? Are there even any signs that we can get back to real objective news?
Well to engage in this discussion, first, we need to find out how we got here.
You see, back in the early days of TV News, the news divisions of CBS, NBC, and ABC were loss leaders. In other words, while the network sitcoms, talk and game shows made them profits, the news divisions were never under pressure to show profits. The objectives were always news first. And that gave us some good news most of the time. The CBS Evening News with Walter Cronkite gave rise to Cronkite being "The Most Trusted Man in News". Back in those days, there was no such thing as FOX News and/or CNN. Cable channels did not exist. It was a simpler time.
But then came cable and the internet…
Fast forward to 1996 and the Telecommunications Act
The Telecommunications Act of 1996 was the first significant overhaul of telecommunications law in more than sixty years, amending the Communications Act of 1934 signed by U.S. President Franklin Delano Roosevelt. The 1996 Act, signed by U.S. President Bill Clinton, represented a major change in American telecommunication law since it was the first time that the Internet was included in broadcasting and spectrum allotment.
One of the most controversial titles was Title 3 ("Cable Services"), which allowed for media cross-ownership.
According to the Federal Communications Commission (FCC), the goal of the law was to "let anyone enter any communications business – to let any communications business compete in any market against any other."
The legislation's primary goal was the deregulation of the converging broadcasting and telecommunications markets.
24 years later, if the intent was genuinely to improve news, we see it has NOT worked. What we have is a huge mess on our hands with objective news as the loser and the American the violated and abused.
In fact, almost all media that reach a large audience in the United States are owned by for-profit corporations–institutions that by law are obligated to put the profits of their investors ahead of all other considerations. The goal of maximizing profits is often in conflict with the practice of responsible journalism.
Not only are most major media owned by corporations, but these companies are also becoming larger and fewer in number as the biggest ones absorb their rivals. This concentration of ownership tends to reduce the diversity of media voices and puts great power in the hands of a few companies. As news outlets fall into the hands of large conglomerates with holdings in many industries, conflicts of interest inevitably interfere with newsgathering.
It is clear that aggressive antitrust action must be taken to break up monopolistic media conglomerates. At the same time, non-corporate, alternative media outlets need to be promoted by both the government and the non-profit sector. But how can we get there? It feels like the powers that be simply do NOT want objective news again. The profiteering is just too appetizing.
You know most of the income of for-profit media outlets comes not from their audiences but from commercial advertisers who are interested in selling products to that audience.
Although people sometimes defend commercial media by arguing that the market gives people what they want, the fact is that the most important transaction in the media marketplace–the only transaction, in the case of broadcast television and radio–does not involve media companies selling content to audiences, but rather media companies selling audiences to sponsors.
This gives corporate sponsors a disproportionate influence over what people get to see or read. Most obviously, they don't want to support media that regularly criticize their products or discuss corporate wrongdoing. More generally, they would rather support media that puts audiences in a passive, non-critical state of mind-making them easier to sell things to. Advertisers typically find affluent audiences more attractive than poorer ones and pay a premium for young, white, male consumers-factors that end up skewing the range of content offered to the public.
It is becoming harder and harder to escape from the propagandistic effects of advertising. Even supposedly "noncommercial" outlets like PBS and NPR run ads-euphemistically known as "underwriter announcements."
---
Exhausted by the polarized political world in the USA, I wrote, performed, and produced THE VIOLATION to express my frustration with the LEFT and RIGHT extremists who think they are so right creating hate, mistrust, conspiracy theories and fanning the flames in this Cold Civil War.
It hits massively hard-hitting right between the eyes. It aims to drive a stake through the dark heart of profiteering media propaganda, ignorance, and violence! Let it piss you off.

In fact, there is NOT a black America or a white America or a Latino America or Asian America, there's the UNITED STATES OF AMERICA! And until EXTREMISTS on both the LEFT and RIGHT stop enabling this NON-SENSE from their profiteering media, then we will continue to be violated by profiteers at our collective expense. When hosts of your favorite media show earn MILLIONS selling us division, they are NOT our friend. They are NOT like you and me. That's just a pretend. You are like you and me. We are the pawns in their very sick game! We've been VIOLATED!
LYRICS
You think you're so right
Yeah ya think you're so left
And you think you're so smart
But you act like all the rest
You cannot see
What they do to you and me
Blinded by the lights
camera action you've lost the fight
cause you….
You've been violated
oh so so violated
It was a….
Subjugation
Humiliation
Laceration
Pixellation
Annihilation
Invalidation
ah weeeeeeeeeeeeeee
You think you're so right
And you think you're so left
Yeah ya think you're so smart
But you're such a freakin' mess
They got you to watch one side
You quote them all the time
Like a puppet on their string
It's the chorus you shall sing
cause
You've been violated
oh so so violated
It was a…
Subjugation
Humiliation
Laceration
Pixellation
Intimidation
Annihilation
ah weeeeeeeeeeeeeee
Don't stick your tongue at me
I'm not your enemy
I will not piss on your back and tell you it's raining
Subjugated
Violated
oh oh so violated
you were…
Subjugated
Humiliated
Lacerated
Pixelated
Intimidated
Annihilated
ah weeeeeeeeeeeeeee
Now go eat your sliver of bread and enjoy the show
========================================
Written, Performed and Produced by Johnny Punish
* Special Guest Musician: Lead guitar by Stefano Andrigo of Milan, Italy
---
Official Agendas
Despite claims the press has an adversarial relationship with the government, in truth, U.S. media generally follow Washington's official line. This is particularly obvious in wartime and in foreign policy coverage, but even with domestic controversies, the spectrum of debate usually falls in the relatively narrow range between the leadership of the Democratic and Republican parties.
The owners and managers of dominant media outlets generally share the background, worldview, and income bracket of political elites. Top news executives and celebrity reporters frequently socialize with government officials. The most powerful media companies routinely make large contributions to both major political parties, while receiving millions of dollars in return in the form of payments for running political ads.
In this incestuous culture, "news" is defined chiefly as the actions and statements of people in power. Reporters, dependent on "access" and leaks provided by official sources, are too often unwilling to risk alienating these sources with truly critical coverage. Nor are corporate media outlets interested in angering the elected and bureaucratic officials who have the power to regulate their businesses.
Telecom Policy
The United States' original communications policy is the 1st Amendment. Freedom of the press was guaranteed in the Constitution because an exchange of information and an unfettered debate were considered essential components of a democratic society.
Today, however, government policy is designed less to facilitate a democratic discussion than to protect the investments of media corporations. Regulations tend to promote the formation of huge media conglomerates and discourage new, competing voices.
The Telecommunications Act of 1996 is a huge failure. It simply does NOT serve the public good. We need something new, updated, with serious principles in mind that serve the public good. But can we backtrack? How do we put the breaks on this system gone mad and find our way to good governance and news that actually provides for a well-educated informed public?
Good questions right?
Well, clearly this crazy nonsense has to stop.
What we do know is the drive to maximize profits compels corporate news outlets to produce more and more news with fewer and fewer reporters. With less time to do each story, journalists are increasingly pressured to rely on the public relations industry to do much of their work for them: Reporters can rewrite press releases rather than do their own independent research, and TV stations can broadcast promotional videos that are designed to look like news footage. This symbiotic relationship between news outlets and the industries they cover, however, is a bad deal for the public.
While institutional pressures are enough to keep most journalists from straying from the conventional wisdom, pressure groups stand ready to punish the exceptional reporter who challenges the official agenda.
A pressure group is more concerned with suppressing viewpoints that it disagrees with than ensuring that a wide range of perspectives is available. Since pressure groups are often funded by companies or industries whose interests they promote, these groups often push ideologies that are already well-represented in media debates.
Narrow Range of Debate
Given that most media outlets are owned by for-profit corporations and are funded by corporate advertising, it is not surprising that they seldom provide a full range of the debate.
The right edge of discussion is usually represented by a committed supporter of right-wing causes, someone who calls for significantly changing the status quo in a conservative direction.
The left edge, by contrast, is often represented by an establishment-oriented centrist who supports maintaining the status quo; very rarely is a critic of corporate power who identifies with progressive causes and movements with the same passion as their conservative counterparts allowed to take part in mass media debates.
What we end up with is Political Party TV Channels pretending to be news. The DEMS have MSNBC and GOP has Fox News; neither properly labeled giving the public the impression that they are news when, in fact, they are profiteering political party TV. I mean, we get mad when our products are NOT labeled properly and even have laws that prohibit misinformation and misrepresentation of products yet we have NOTHING for news; no warning labels and no properly labeling. Shouldn't political party channels be forced to at least label properly ie… GOP Fox News or DEM-MSNBC?
What About Censorship?
Since governments almost always have an interest in controlling the free flow of information, official censorship is something that must be constantly guarded against.
In our society, however, large corporations are a more common source of censorship than governments: Media outlets killing stories because they undermine corporate interests; advertisers using their financial clout to squelch negative reports; powerful businesses using the threat of expensive lawsuits to discourage legitimate investigations. The most frequent form of censorship is self-censorship: Journalists deciding not to pursue certain stories that they know will be unpopular with the boss.
Worse, there is a more insidious censorship going on that is rarely discussed and that's ECONOMIC CENSORSHIP.
The big corporation that controls internet advertising is Google. They run something called Google Adsense. It is actually a huge part of their profitable business. And when they cancel publishers from their network, it affects all independent networks who follow their lead and depend on them for their profits.
Online independent publishers are being driven out of relevance and business when Google brings down the hammer. And when they do, they offer NO EXPLANATION and NO RECOURSE. The publisher's income can easily shrink by 80-90% putting them in a precarious situation. Some dropout, some barely survive, some find creative ways to stay alive. But make no mistake, by being shut out, their traffic drops significantly giving them less influence which is clearly the objective of this economic censorship.
Sensationalism
What's left for the profit-driven MSM news organizations that are allowed to exist is great pressure to boost ratings by sensationalizing the news: focusing attention on lurid, highly emotional stories, often featuring a bizarre cast of characters and a gripping plot but devoid of significance to most people's lives.
Major news outlets have become more and more dependent on this kind of tabloid soap operas to keep profits high.
And that's what's wrong with our media….it is violating all of us. And to be truthful, at this time, there is no movement to change the pathetic dynamic. For now, we are stuck with this terrible non-sense that continues to drive wedges into the American public The powerful profiteering forces simply do NOT want their boat rocked. And we the people, as a collective whole, are simply too busy surviving and/or too brainwashed to know we've been duped by all of this….yes it is The Violation.
---
Sources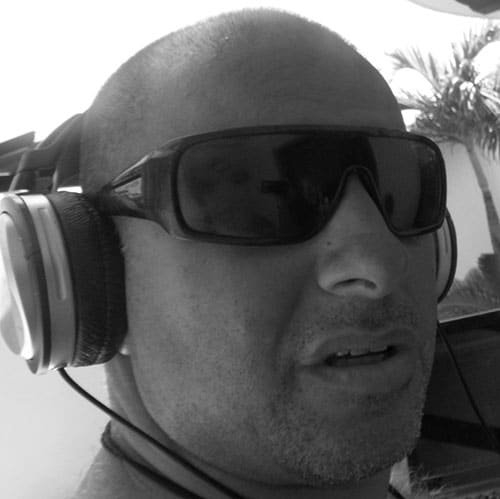 Johnny Punish founded VT in 2004.  After 20 years at the helm, he "retired" from the daily operations in late 2023 passing the ball over to the new owner of VT, Chief Justin Time.   He now writes for VT as "Writer Emeritus".  He is also a global citizen eco-activist, visionary, musician, artist, entertainer, businessman, investor, life coach, podcast host, and syndicated columnist.  
Punish is an ethnically cleansed Palestinian-American whose maternal family was evicted from their home in Haifa, Palestine in 1948 by Irgun; a Euro-Zionist Settler Terrorist Group.  The family became part of the over 1,000,000 Palestinians who are Al-Nakba refugees (The Catastrophe).  The family fled to Beirut Lebanon for 13 years eventually emigrating to the USA in 1961 via a Brasilian passport obtained by his Palestinian Brasilian-born grandmother (In the early 1900s, the family was sent to Sao Paolo Brasil as guest workers in the mining industry.  Punish's father is Italian-American from New York City.  Punish's paternal great-grandparents emigrated to the USA from Naples Italy and Marineo in Sicily in the 1890s.  Punish was born in the Bronx, New York in 1963.
Punish was educated at the University of Nevada Las Vegas (1980-81) and California State University Fullerton (1981-1984) with studies in accounting and business. Before the "internets" had been invented, he owned and ran (5) national newspapers in the United States of America from 1987-1998.  From 2004 to 2023, he owned and managed VT Foreign Policy retiring at the end of 2023.
Punish is also a recording artist.  He has over 100 original songs written. He records and produces music. A member of ASCAP, Punish has several songs placed in feature films. His music is promoted worldwide and played on all digital networks and net radio.
He is also the founder and owner of  Global Thinkers, a freedom media that helps free thinkers create real wealth.
Resources: Facebook –  YouTube – Apple Music – SoundCloud – Spotify –  X (Twitter)
Read Johnny's Full Bio at JohnnyPunish.com >>>
ATTENTION READERS
We See The World From All Sides and Want YOU To Be Fully Informed
In fact, intentional disinformation is a disgraceful scourge in media today. So to assuage any possible errant incorrect information posted herein, we strongly encourage you to seek corroboration from other non-VT sources before forming an educated opinion.
About VT
-
Policies & Disclosures
-
Comment Policy
Due to the nature of uncensored content posted by VT's fully independent international writers, VT cannot guarantee absolute validity. All content is owned by the author exclusively. Expressed opinions are NOT necessarily the views of VT, other authors, affiliates, advertisers, sponsors, partners, or technicians. Some content may be satirical in nature. All images are the full responsibility of the article author and NOT VT.